Haas the surprise of the day - Ricciardo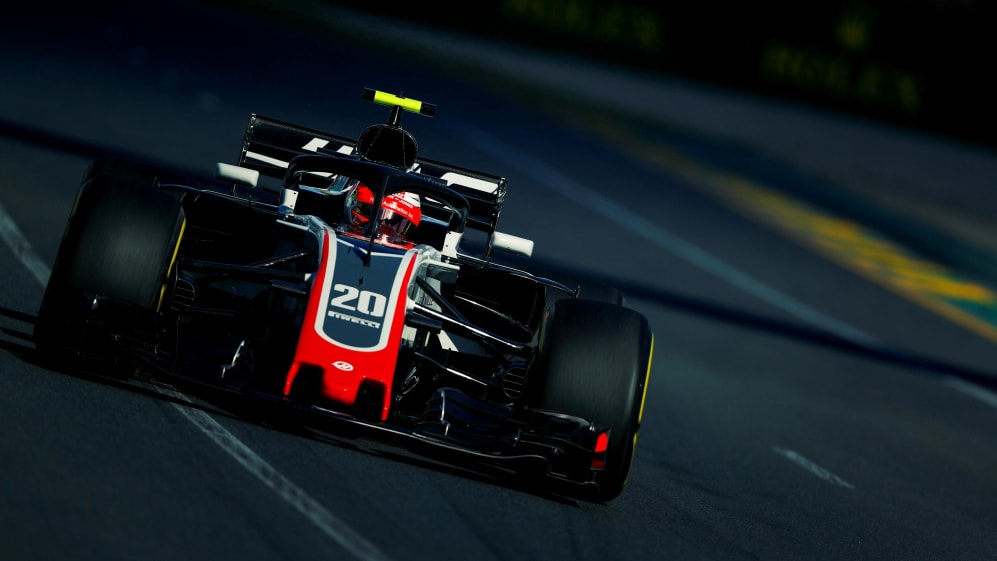 Many observers on Friday were rightly fixated by the three-way battle for victory that looks to be shaping up between Mercedes, Ferrari and Red Bull. But one of the men involved in that very fight - Daniel Ricciardo - admitted it was another team's performance that had probably stood out the most on day one in Melbourne.
Haas marked themselves out as a challenger for best-of-the-rest during pre-season testing, setting impressive lap times on the final two days in Barcelona. And in FP2, Romain Grosjean backed up the hype, going sixth quickest , which was one place ahead of Ricciardo who had his ultrasoft run interrupted by a red flag.
When asked if Haas were the surprise of the opening day of the season, the Red Bull driver replied: "It seems so.
"In testing they had a few people talking. Everyone knows Red Bull, Mercedes, Ferrari are fast. It is always who is the next team. It seemed to be Haas, today Grosjean was pretty quick, so it seems like they are matching the times they did last month."
Grosjean himself acknowledges the Red Bull was set to move ahead of him had Ricciardo been able to complete his lap, but is encouraged by the relatively small gap to Ferrari having been within 0.5s of the Scuderia's best time.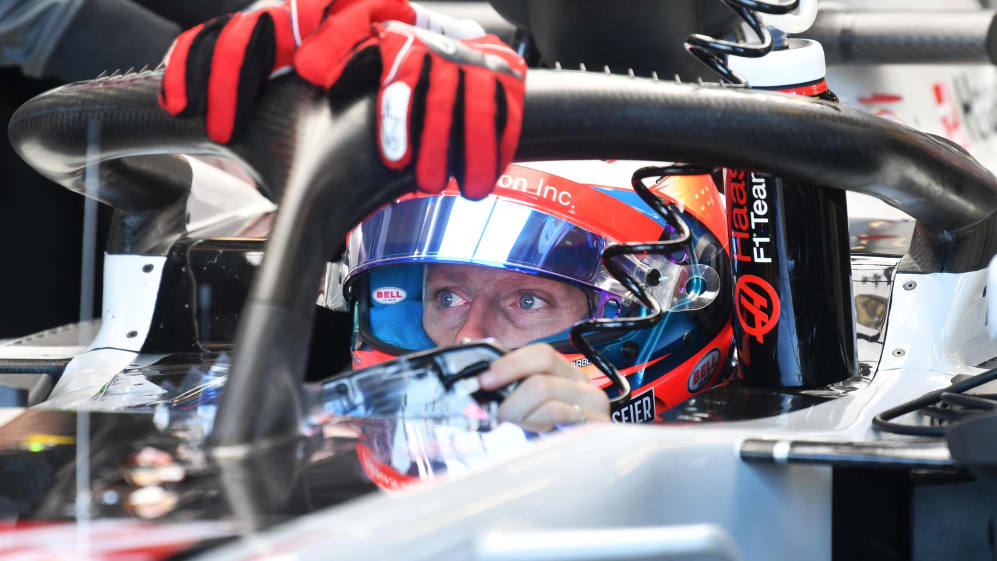 What is very encouraging is that we're not too far from the Ferraris, which is a good benchmark for us.
"Well I think Ricciardo didn't really run the ultrasoft so he's probably going to get faster," Grosjean said. "What is very encouraging is that we're not too far from the Ferraris, which is a good benchmark for us. But again I think it's pretty tight behind us as well. So it will be interesting and I think the midfield fight is going to be all year long.
"We need to see if it's really no-man's-land and what has happened to the other teams. I haven't seen exactly the running order and the red flag came probably at a time when some people were out there as well, like Ricciardo - I know he was out there when the red flag came.
"So no-man's-land is not ideal, but on the other hand Force India were pretty happy last year where they were. If we can end up in that position it will be amazing, but we're fighting big teams - McLaren, Renault, Force India - and they've shown they've got a lot of experience and they've got a lot of resource as well. It's going to be an interesting fight and hopefully we can stay clear of them."
An encouraging day for Grosjean was not quite matched by team mate Kevin Magnussen, with the Dane losing some track time as he required changes to be made to his throttle pedal. Even though he still finished ninth in FP2, Magnussen says he is not getting carried away by the initial impressions due to last year's experiences with Haas.
"Even though it's a Grand Prix track and it's the first race we are still cautious as it's FP2 and not qualifying," Magnussen said. "But it's only good that we can see the car is running well and that the balance is good in the car. Neither me nor Romain had a perfect day, particularly myself I had lots of problems with the car and limited running.
"The first run I had going straight out and pushing straight away on the ultrasoft, the first lap was competitive and there's a lot more in it. It was the first lap, I didn't go to the limit of the car at all.
"That confirms that the car is at least working again here, it was in Barcelona, it's working again here, that's good, but last year we had some competitive races as well so the inconsistency from last year is what is making us cautious now I guess. But at least it's positive so far."
Haas have shown excellent pace in Australia in the past. Grosjean qualified sixth at Albert Park last year, but subsequently retired from the race with a water leak after just 13 laps. A year earlier he gave the American squad a dream debut as he finished their maiden race in sixth.