Feature
HALF TERM REPORT: AlphaTauri – Can a mid-season driver change lift them off the bottom of the table?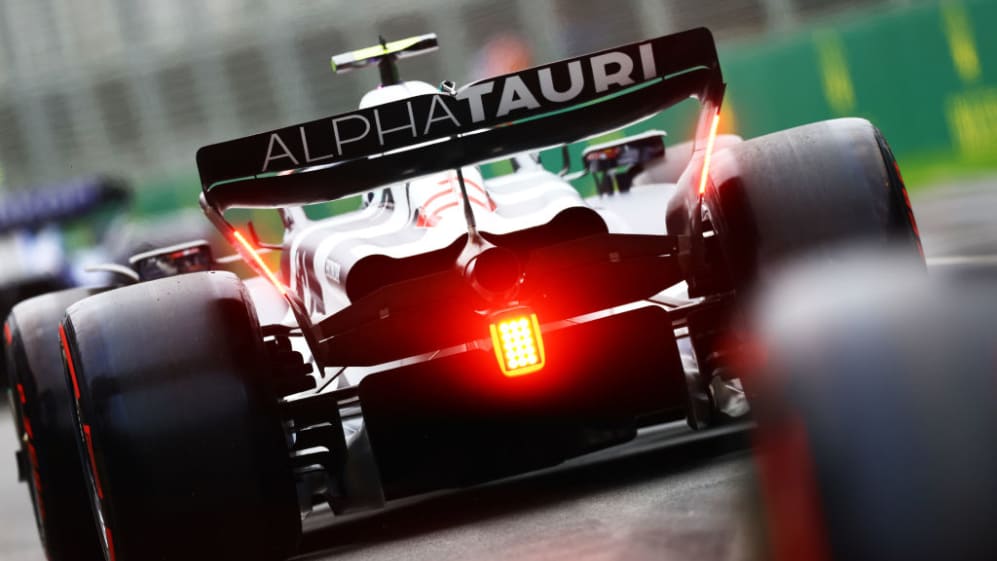 AlphaTauri began the season full of hope as they kicked off their 2023 campaign with a stylish launch in New York City. But they've struggled to make an impact and sit rock bottom of the constructors' championship – and have changed their driver line-up already with Daniel Ricciardo drafted in to replace Nyck de Vries after just 10 races. Here's their half term report…
Best finish
Yuki Tsunoda – 10th in Australia, Azerbaijan and Belgium
It's been a scrap to get points this year for AlphaTauri, the AT04 lacking overall downforce that leaves it mired towards the back of the midfield.
However, there have been points in the season where they've got the car into a good window or an opportunity has presented itself – and it's been Yuki Tsunoda who has taken advantage.
READ MORE: Tsunoda says his car was 'flying' at Spa as he returns AlphaTauri to the points
The Japanese driver entered the campaign under pressure to prove he deserved to stay within the Red Bull family come the end of the season and has gone on to become a driver the team can rely on to get the job done.
He's scored all the team's points with three 10th place finishes and been on the bubble on three other occasions in crossing the line 11th.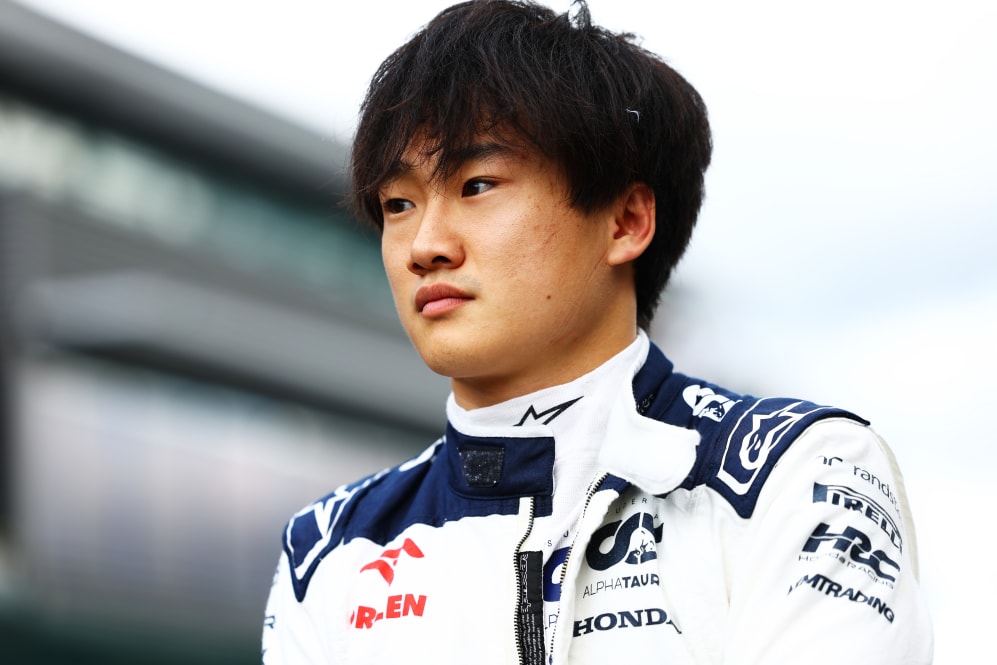 Qualifying head-to-head
- Tsunoda 8 – 2 De Vries
- Tsunoda 1 – 1 Ricciardo
Tsunoda had the measure of Nyck de Vries in qualifying trim, beating the Dutchman 8-2 in the head-to-head over one lap before his team mate was replaced by Daniel Ricciardo ahead of the Hungarian Grand Prix.
He's locked at 1-1 with Ricciardo, the Japanese driver just 0.013s slower in Hungary and then comfortably clear in Belgium, in what was a rain-hit session that yielded a larger than normal spread of times.
READ MORE: Ricciardo credits former Red Bull race engineer for helping him rediscover his best form
Race head-to-head
- Tsunoda 7-2 De Vries
- Tsunoda 1-1 Ricciardo
Tsunoda's stepped up his game in a massive way on Sunday afternoons in 2023, and that has allowed AlphaTauri to avoid the ignominy of entering the summer break with nothing to show for their efforts in terms of points.
Tsunoda was convincingly stronger than De Vries in race trim – and is level with Ricciardo in a small sample of two races together so far. This will be one of the more fascinating inter team battles, as they both fight to prove they deserve to stay with the team next season.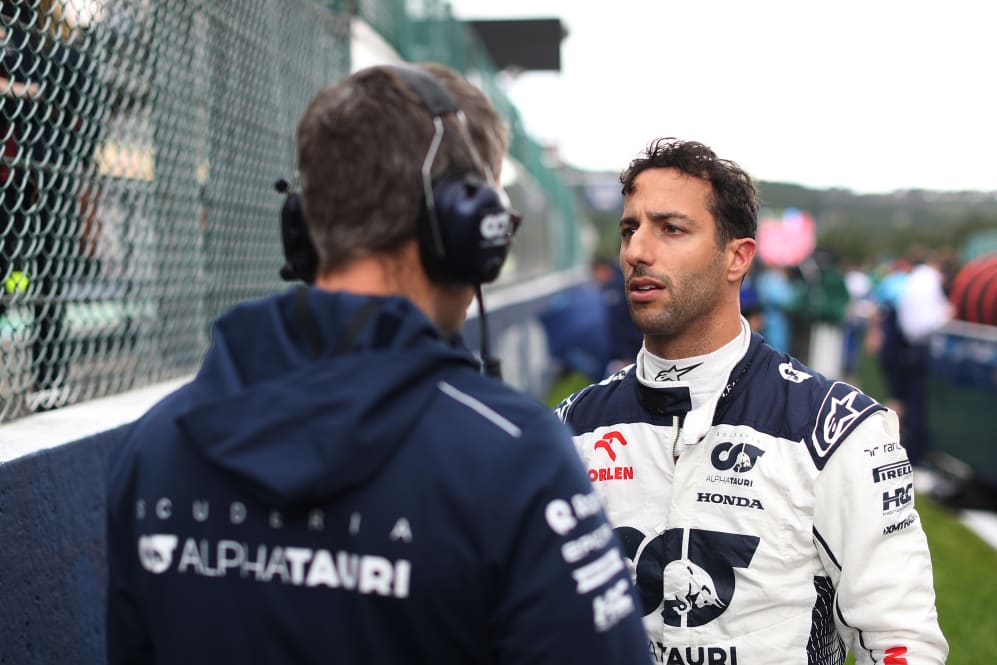 Best moment
Tsunoda's 10th place finish last time out in Spa was significant on multiple levels. It ended a run of seven Grands Prix without a point, gave some stability in being the first score since the drama of De Vries being moved on, and boosted Tsunoda's confidence as he sets his sights on beating his new more experienced team mate Ricciardo.
The Japanese driver drove a composed and classy race in changeable conditions, in a car that has a downforce (which is even more useful in slippery conditions) deficit versus most of its rivals.
BUXTON: Could Ricciardo's racing return be the first step back to a seat at Red Bull?
Worst moment
AlphaTauri knew the Austrian Grand Prix, one of their home races, would be a challenging one because of the lack of upgrades they've brought to the car, but they probably didn't think it'd be as painful as it was.
Tsunoda's race was all but over at Turn 1, when he dived up the inside, hit the kerb and clipped Esteban Ocon, breaking his front wing. He then skated off into the gravel at Turn 4, picking up suspected floor damage that heavily impacted the handling.
Both he and De Vries then picked up time penalties for exceeding track limits and that left them 19th and 17th respectively. A disappointing weekend all round.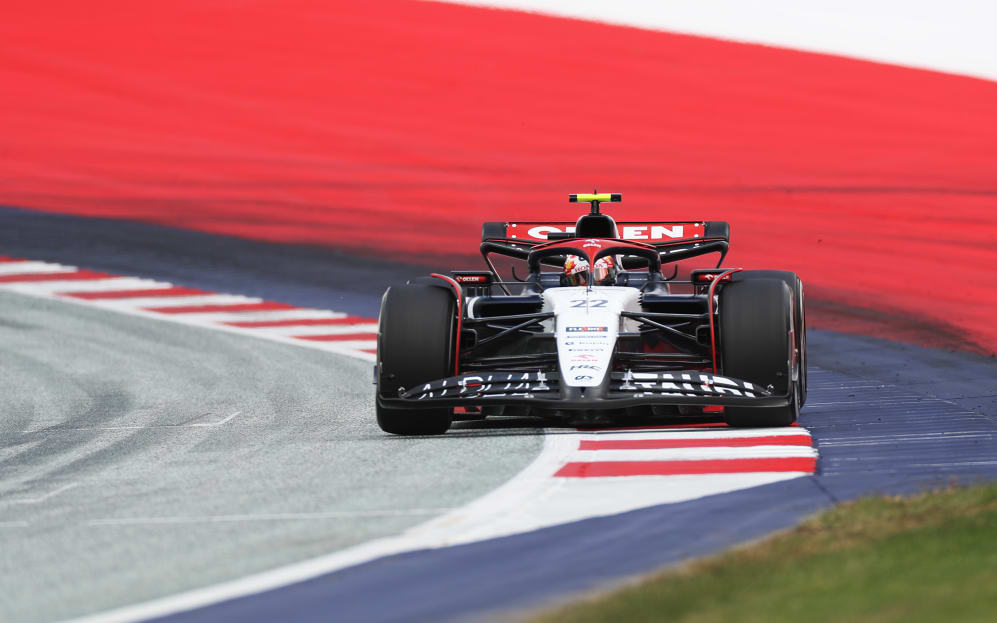 Going forward
The little Italian team have proved that if they can start the race weekend on the right foot in first practice and quickly find a sweetspot in their set-up, especially on tracks where a lack of downforce doesn't hurt them so much, they can scrape into the top 10.
Doing so on a more consistent basis in the second-half of the season will be the target, though they will know that even when Ricciardo gets up to speed, and if Tsunoda continues his sparkling run of form, improving on P10 in the constructors' championship will be a big ask, in what is Franz Tost's last season as Team Principal.