Halo has less impact than cameras show - Bottas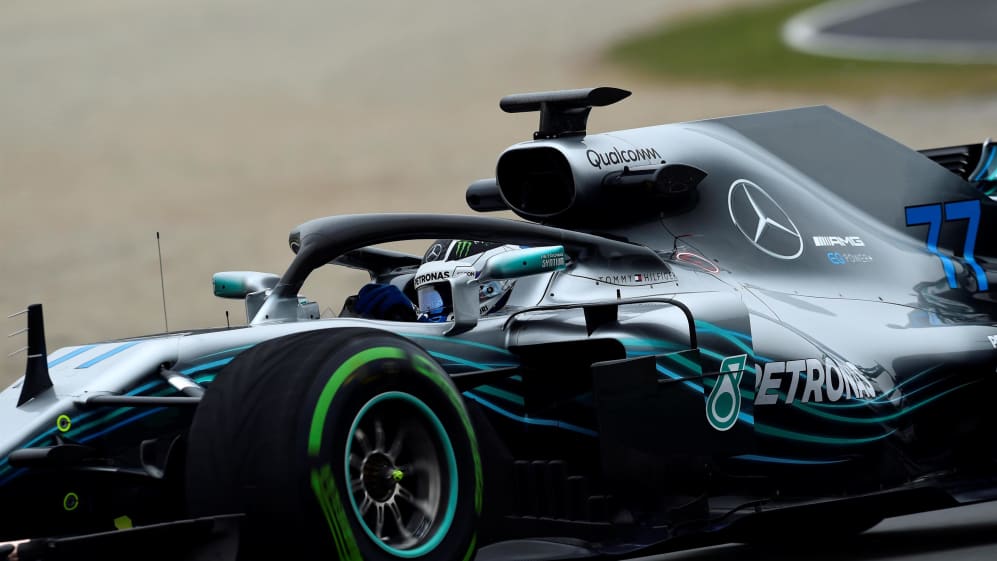 __There's no denying it: Halo's arrival in F1 has divided opinion among fans and drivers alike. But according to Mercedes' Valtteri Bottas, the cockpit protection device is barely noticeable from within the cockpit.
Implemented to help protect drivers' heads in a variety of accident scenarios, the halo is the most visual difference on the new cars compared to last year's designs. But what's it like driving with the new device? Visor cam footage released this week (above) has the halo front and centre and difficult to miss, but Bottas insists the titanium structure is far less obtrusive to vision than it might appear on camera.
"We've done some testing examples inside the simulator where the halo is identical on many different circuits and it was no problem on any circuit for [seeing] the start lights," Bottas explained. "You can always see them with one eye and that's enough.
"Otherwise in the car when you are sitting there you only see the centre pillar and a small part of the wider one but you are not looking there anyway. It's straight ahead. It's a small thing in the middle and that's it, I'm completely used to it and it's fine.
"It took a little bit of time to get used to it but its ok. It's not been disturbing anything and there's been some footage I've seen with the visor cam and it doesn't really look like how we see it from the inside. We only see what's forward and the small central things."
It isn't just the visual impact that Bottas downplays either, with the added weight (around 7kg) also not having a noticeable impact from the Finn's perspective during his time in the W09 at both Silverstone and Barcelona.
"I don't think it's a massive difference with the weight. How much has the halo weight added? Maybe six kilos or something?
"Honestly it's not massive because we are used to driving with different weights because we start the race with 100 kilos [of fuel] and at the end of the race it's zero, nearly, so it's a massive difference. Plus, minus ten kilos it's not a big difference.
"Of course, we would prefer the weight to be lower down [on the chassis] - it's always better for the car. We can also fit stiffer anti roll bars to prevent the car rolling, it's OK."
Drivers have also been carrying out cockpit extrication tests in Barcelona as the FIA mandates they must be able to get out of the car within a certain time, and Bottas had no such problems adjusting to the new exit procedure.
"I practiced it maybe three times before the FIA test and I passed it on the first [attempt]. They gave us a few seconds more to get out of the car and that's more or less how it is. I think it takes maybe three or four seconds more to get out of the car. To get in, it's a bit more tricky but it's OK."