Halo protection system to be introduced for 2018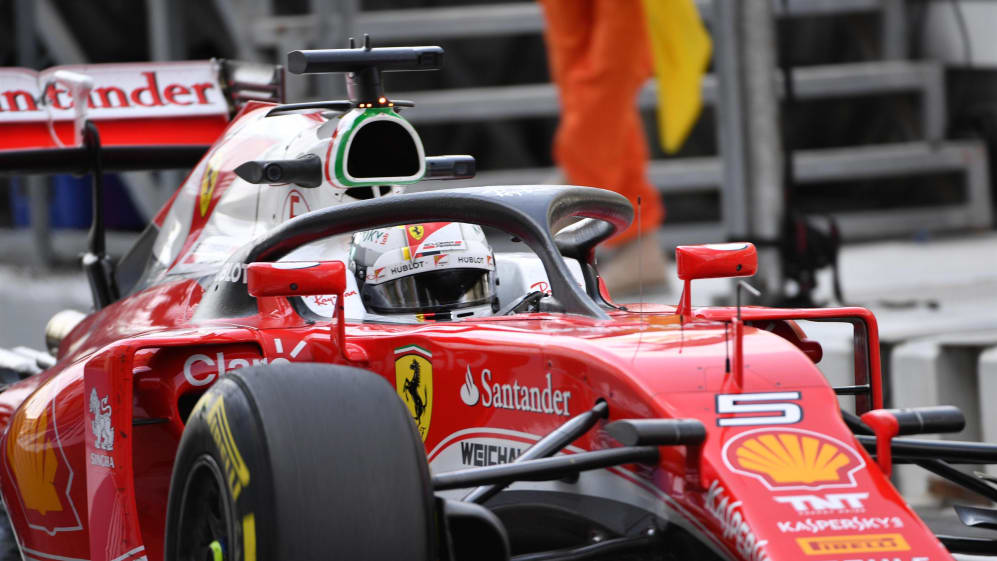 Next year's Formula 1 cars will all be fitted with the Halo cockpit protection system, the FIA announced on Wednesday.
The Halo, designed to reduce the risk of injury from debris or other objects striking a driver's head, was trialled by a number of teams during Grand Prix practice sessions last year.
With the support of the teams, certain features of its design will be further enhanced ahead of its introduction in 2018.
The move was announced following a meeting of the Formula One Strategy Group, at which other topics discussed included 2021 power units, cost control, and improving the F1 show for fans.
Full statement from the FIA:
Today the Formula One Strategy Group met to discuss a number of issues regarding the FIA Formula One World Championship. For the first time, all teams competing in the FIA Formula One World Championship were present at the meeting with observers from Renault Sport Formula One Team, Scuderia Toro Rosso, Sauber F1 Team and Haas F1 Team in attendance.
Key topics discussed at the meeting included:
Frontal cockpit protection
Following the unanimous agreement of the Strategy Group, in July 2016, to introduce additional frontal protection for Formula One and the repeated support from the drivers, the FIA confirms the introduction of the Halo for 2018. With the support of the teams, certain features of its design will be further enhanced.
Having developed and evaluated a large number of devices over the past five years, it had become clear that the Halo presents the best overall safety performance.
2021 Power Unit
An update was given to all attendees regarding the two recent extraordinary meetings held in Paris involving significant representation from the bulk of global motor sport power unit manufacturers.
Further analysis will be completed over the summer which will be reviewed at the next meeting of the Strategy Group in September.
Cost control
A new approach to cost control was presented and received unanimous support. A dedicated Working Group made up of representation from the Commercial Right Holders, the FIA and the teams will be tasked to come up with innovative solutions aimed at ensuring the sport remains sustainable in the coming years.
Improving the show
A number of sporting measures aimed at improving the show were also debated and specific studies will be carried out to assess these.