Hamilton – 'fastest ever' Suzuka will be 'insane'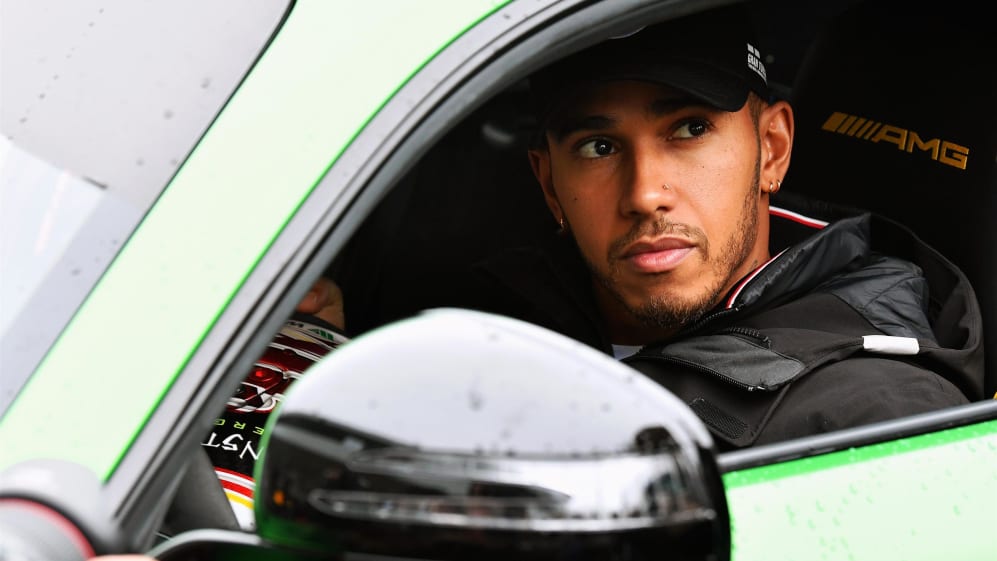 Every driver loves Suzuka – especially the driver who holds the outright track record at the famous Japanese circuit. And this year that driver – Lewis Hamilton – is relishing the prospect of going even faster…
Hamilton clocked a time of 1m 27.319s to take pole position for last year's race, before going on to secure his third Suzuka win. This weekend he hopes to continue in the same vein – but with even more speed.
"I can't wait to drive around this track, because it's going to be the fastest we've ever driven here in Suzuka," Hamilton told the assembled media on Thursday. "The first sector is going to be insane."
After trailing Ferrari in terms of car performance in the first part of the season, Hamilton's Mercedes team seem to have moved ahead since the summer break – a trend the world champion intends to utilise to the full in Japan, but which he says is not down to any one particular technical development.
"We had an upgrade in Spa and then a small upgrade in Monza and the last race. It's not big steps – it's small steps. Our understanding or the car is continuing, and this understanding is where we're making the bigger steps.
"All around the car feels great. Engine performance is improving. Efficiency is improving. Car stability is improving. It's a good point of the year, because the car is the best it's been all year long."
Hamilton arrives in Japan as firm title favourite, his championship advantage over Ferrari rival Sebastian Vettel now extended to 50 points after team mate Valtteri Bottas moved aside to hand him victory in Russia last weekend.
But despite that somewhat controversial move in Sochi, Hamilton said he is not assuming Bottas will be 'working on his behalf' in Suzuka – and insisted the use of team orders has not had a negative impact on the morale of Mercedes' workforce.
"How I understand it is that he's got to do the best job he can at the weekend and I've got to win," stated Hamilton. "I don't arrive here thinking that Valtteri has to work for me.
"I just went back to the UK this week and I saw all the team on Monday. The team spirit is the best it's ever been."
One thing Hamilton and Mercedes won't be doing in Japan is writing off their opposition's title chances, instead predicting that Vettel and Ferrari could pose a far bigger threat here than they did in Russia.
"We were not expecting to be as fast as we were at the last race," admitted Hamilton. "I think our car worked really well.
"It's difficult to know how much we have improved, as opposed to them standing still or going backwards – we have no idea. Maybe we'll have a better understanding here, as we're expecting it to be quite close."