Hamilton 'blew everyone away' – Wolff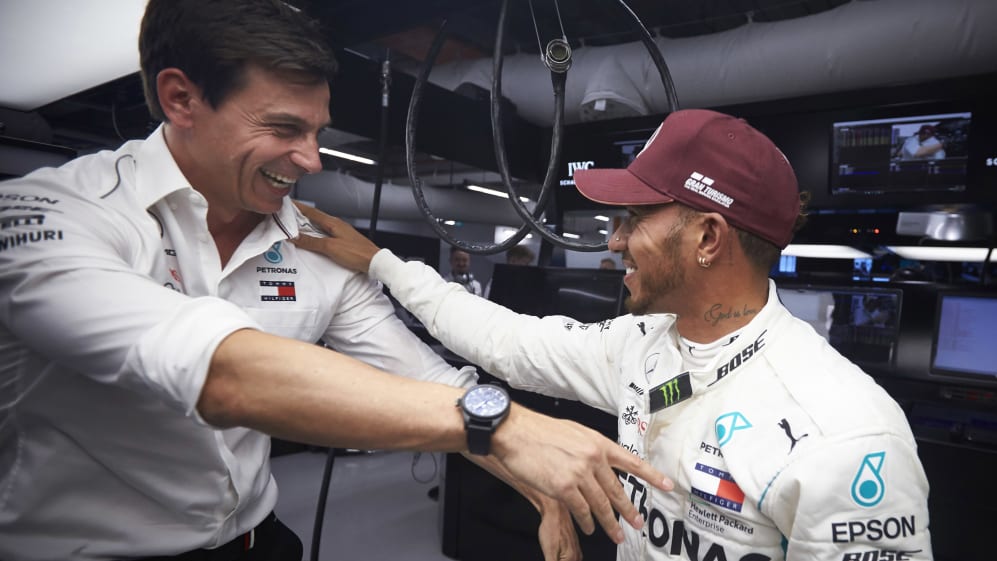 After a lap in qualifying that he described as "magic", Lewis Hamilton managed the Singapore Grand Prix to perfection to score 25 points at a track which Mercedes have openly called their "bogey circuit". And Hamilton's Team Principal Toto Wolff was full of admiration for the job his driver had done around the Marina Bay Street Circuit.
Hamilton's qualifying performance was scintillating, with Wolff calling it "the best lap I have ever seen in a Formula 1 car… it's a lap that is going to go down in the history books". In a more straightforward race, Hamilton managed the pace at the front to net his seventh Grand Prix victory of the season, and the second in a row at a track where Mercedes had expected to struggle, after Hamilton's shock win at the Italian Grand Prix.
"It feels like one of the greatest victories," said a clearly elated Wolff after the race, "because it was really our bogey circuit in the past and we were so motivated to do well here and to show we could also perform in Singapore.
"We worked so hard after Spa to understand the car, and we knew that, against many voices, we could perform well in Singapore. We came here, qualifying was amazing, the lap was stardust and then he controlled it throughout the whole race."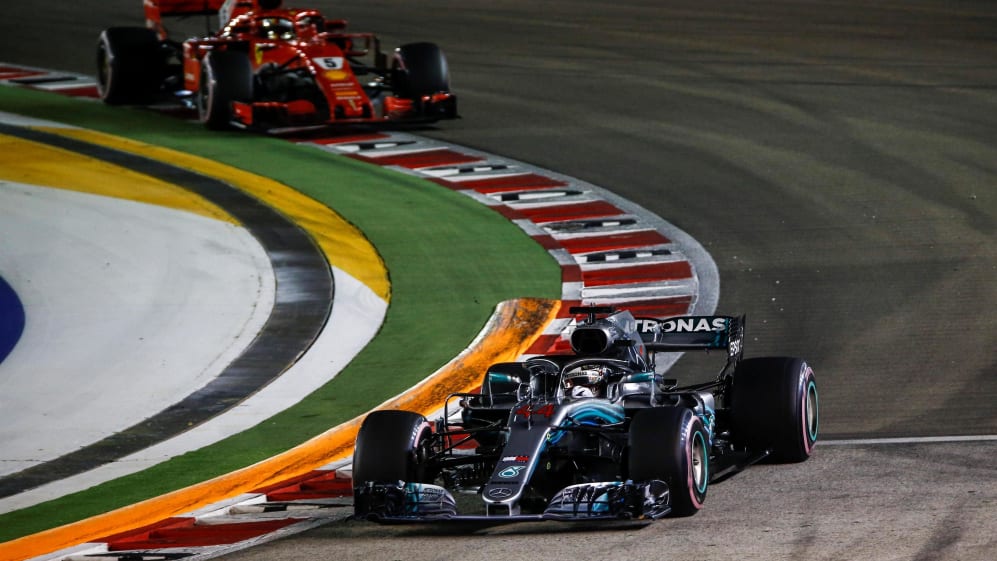 Hamilton's pre-Singapore activities were called into question going into the weekend, with the British driver launching a new fashion collection with Tommy Hilfiger in Shanghai, before flying to New York and then on to Singapore to prepare for the race. And while Hamilton argued that he derived energy from doing other projects and found them "stimulating", Wolff also defended his driver's actions.
"Since six years, I've heard 'how can you allow Lewis to get off and fly around the world?' You know what? He did it to his most extreme in the last 10 days. He loved it. He was in Shanghai on the catwalk, he was in New York a couple of days later, he came here, rock and roll, and he blew everyone away. Let's be non-judgemental and allow everyone to judge how he performed best. And he knows best what is good for him."
Hamilton's victory now moves him 40 points clear of Sebastian Vettel in the drivers' standings, with just six Grands Prix remaining this year, while Mercedes sit 37 points ahead of Ferrari in the constructors' standings. But Wolff was clear that, despite their points advantage in both championships, Mercedes wouldn't be letting up as the season draws towards its climax.
"The great thing is, it's not maths, it's motor racing," he said. "You can see like in Austria, we had a double DNF, how quickly it goes, and you are losing 25 points.
"Anything can happen. I knock on wood it's not happening to us, but we need to keep performing on that level – and then that championship will go towards us.
"[But] 40 points advantage or zero makes no difference to us."