'He drove superbly all year' – Vettel gracious in title defeat to Hamilton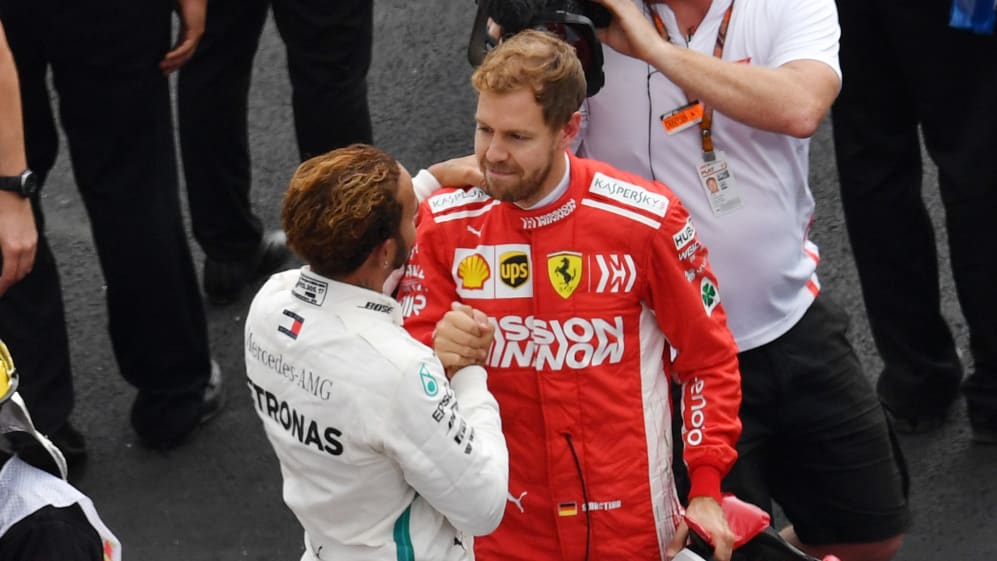 He did all he could, but in the end it wasn't enough. That was the essence of Sebastian Vettel's comments after title rival Lewis Hamilton beat him to a fifth world title in Mexico on Sunday.
Vettel, who knew he needed to win the race to retain any hope of the championship, came home a valiant second behind Red Bull's Max Verstappen, and that – combined with Hamilton's fourth-place finish – finally put things beyond his reach with two rounds of the season remaining.
"I think we had our chances," said Vettel as he reflected on his year. "We used most of them, maybe some we did not, but in the end we were just not good enough.
"Congratulations to Lewis and his team. They did a superb job all year. We need to stand here, accept that and say congratulations. Obviously we would have loved to have hung on in there for longer, but it wasn't the case."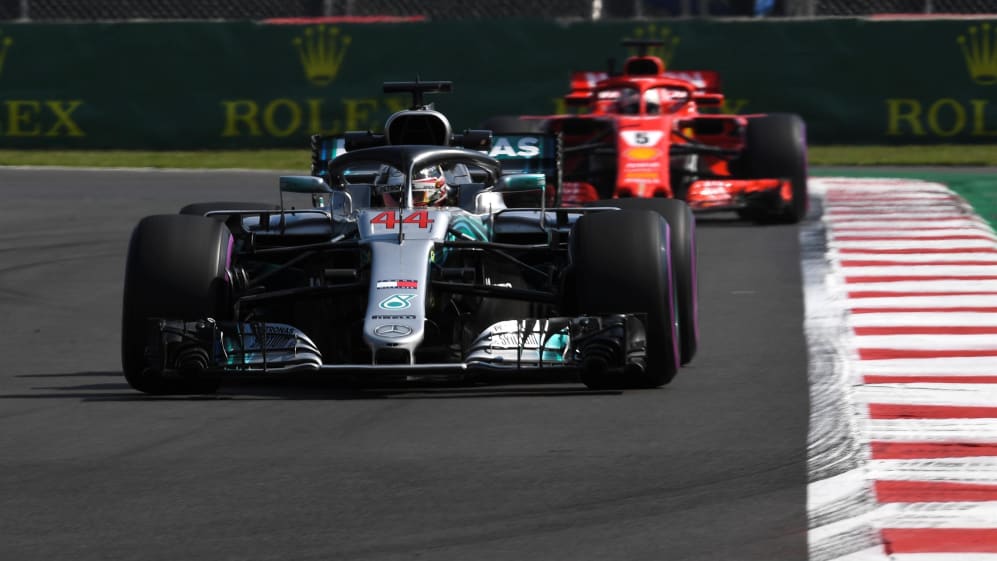 Vettel, who lifted the drivers' crown four times with Red Bull from 2010 to 2013, is no stranger to title defeat, but the German admitted that did not make it any easier to see this year's championship slip away.
"It's a horrible moment," he said. "You put a lot of work in, and okay you get to a point where you saw it coming – I did pay attention in maths, so I could make the numbers – but still you hang in there as long as you can.
"Three times in my life now I had that sort of disappointment in one day, when you realise you cannot win the championship anymore, and those are not happy days."
Asked what he had said to Hamilton immediately after Sunday's race, Vettel said: "I told him it was well deserved and to enjoy it. Number five, I think it's something incredible.
"He drove superbly all year. He was the better one of us two. So I mainly congratulated him and asked him to keep pushing for next year and said I'll do my best to fight him again."
Oops! Error retrieving Twitter post
But despite his heartbreak in Mexico, Vettel has not entirely ruled out championship success in 2018, noting that Ferrari still have a chance of depriving Mercedes of this year's constructors' crown. They currently trail the German marque by 55 points, with 86 still available.
"We are focussing to make sure we finish those two races this year in style. We'll try and fight Mercedes for the constructors' and knock them off their throne – maybe to give them a taste for next year!
"The people back there (in Maranello) certainly deserve it and I will try everything to score as many points for them as I can."
As for renewing his championship rivalry with Hamilton next season, Vettel suggested it wouldn't be something playing on his mind too much tonight – but promised that the Briton and Mercedes have not seen the best of Ferrari just yet.
"Right now, no, I'm not looking forward to anything – I'm looking forward to getting out of here and stop answering questions," he joked. "There can only be one winner and I think he is the one that deserves it this year.
"There are still a lot of lessons (for us) to learn, and make sure we make the right conclusions. I think one thing is clear: we are a very talented and gifted team. We have huge potential – of which some still needs to be unleashed."