Hamilton admits 'We're all human' after qualifying shunt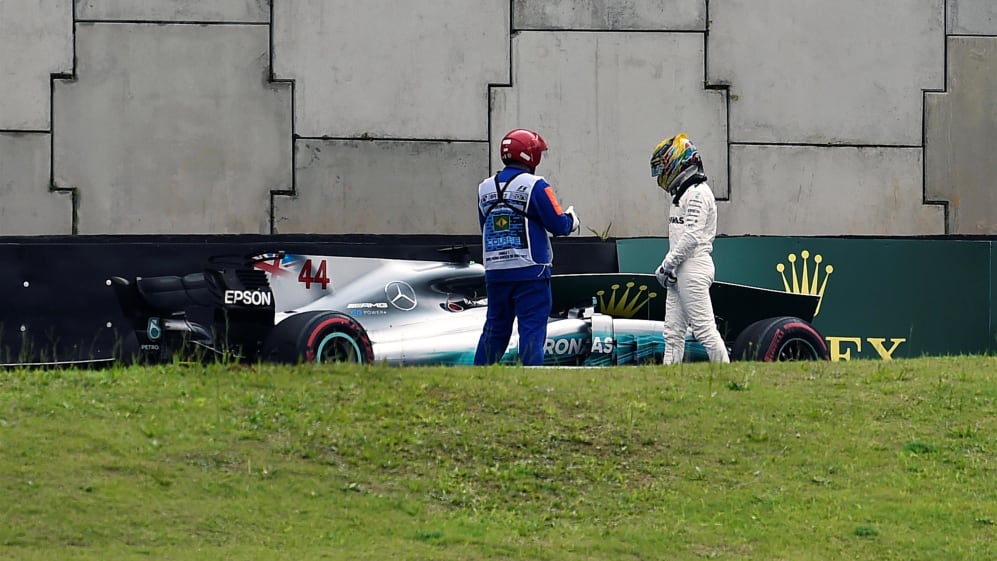 Lewis Hamilton was philosophical after the qualifying crash that consigned him to the rear of the grid for Sunday's Formula 1 Grande Premio Heineken do Brasil 2017.
Hamilton had not even set a lap time when he lost the rear end of his car at speed, plunging it left-side on into Interlagos's Turn 7 barriers, and putting him out in Q1 for the first time since Belgium last year.
"It happened really quick," said the Briton. "I mean there's not much to say really, you saw it – it is what it is. Of course it's unfortunate. Very unusual of me, but it just shows we're all human and you know, things happen.
"Challenges are what make life interesting – and overcoming them makes life meaningful. I'm just going to try to take whatever bubble of negativity comes from that experience, move forward and try and work from it."
The world champion, who won for the first time at Interlagos last year, now has a tough Sunday ahead of him, given how difficult overtaking can be here, but he nevertheless insisted he plans to enjoy the Sao Paolo race.
"I will try and have as much fun as possible tomorrow," he added. "Years ago I came from quite far behind here and had a great race. Not the greatest of days today, but I'll keep my head up."
Hamilton has finished on the podium in Brazil for the last three years in succession.
WATCH: Hamilton crashes out in Q1