Feature
Hamilton and Russell teamwork 'one of very few highlights' of 2022, says Wolff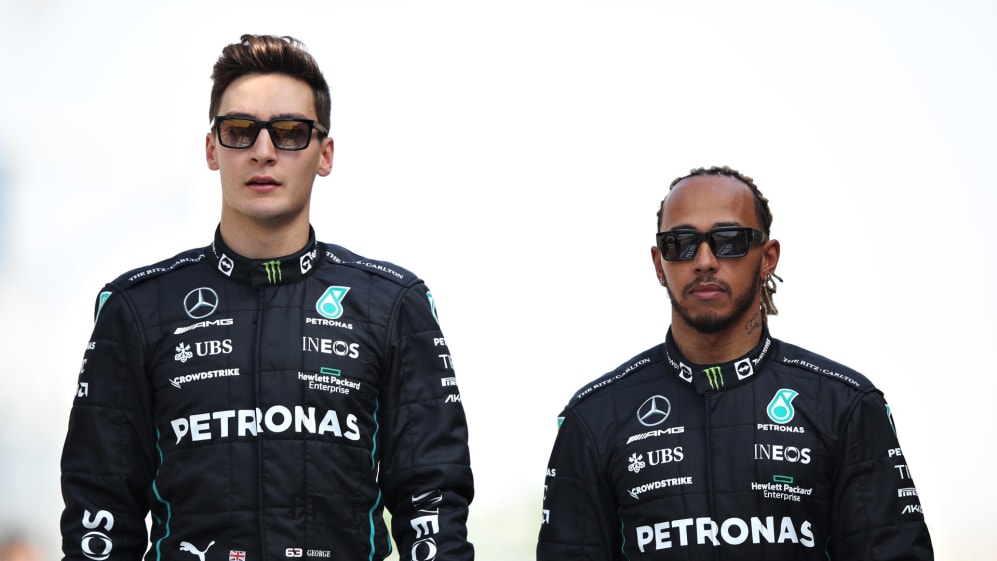 After four races last season, Mercedes sat at the top of the constructors' championship with 141 points. However, at the same stage this season, they only have 77, and are currently 47 points behind first-placed Ferrari. Despite that, Team Principal Toto Wolff has expressed his admiration for the "positive", "productive" relationship between his refreshed line-up of George Russell and Lewis Hamilton this year.
Russell, who is in his first year as a full-time Mercedes driver, has settled into the team well, and currently sits fourth in the drivers' championship, 21 points ahead of Hamilton.
And speaking after the Emilia Romagna Grand Prix – which saw Hamilton finish a lap down in P13, as Russell claimed P4 – Wolff expressed his admiration for the way the pairing were working together, while admitting his regrets that Mercedes hadn't yet given them a car to fight for wins this season.
READ MORE: Russell says P4 seemed 'massively out of reach' ahead of battling Imola recovery drive
"Yes, I'm very impressed with how [George has] settled in, how professionally and analytically he helps to assess the situation," said Wolff. "The combination is one of the very few highlights I have at the moment on our journey – how well the two of them work together, with no friction; on the contrary, [they're] very productive and positive for the team.
"And I couldn't be happier with the driver line-up; in that respect I think we have the two best drivers, maybe two of the three best drivers and they deserve a car and a power unit that fights at the front rather than them being lapped. That's not what any of them deserves."
Wolff also came to the defence of Hamilton, who's endured some tough moments so far in 2022, including failing to make it out of Q1 in Saudi Arabia and his trying race at Imola, which saw him get lapped by 2021 title rival Max Verstappen. But Wolff was unequivocal when he called the seven-time champion "the best driver in the world" – adding that the issue was with the Mercedes W13 itself, rather than its driver.
"Well, you know in a way I have to protect him here. It's not his low. It's the low of the car performance," said Wolff. "We know that he is a seven-time world champion. He caught up last year, him and us the team caught up and nearly fought for the championship.
TECH TUESDAY: A look at Red Bull and Mercedes' Imola upgrades as the development race kicks off
"The guy is the best driver in the world, and he's just not having a machine and equipment underneath him to be able to execute... In a way I think it's irrelevant if you come in eighth or 12th or 15th, it doesn't matter; it's all bad. But the real stars recover.
"There are none out there of the really great ones that come into my mind that didn't have certain moments in their career where things didn't run properly, and that is the case now with him since a long time. He's going to help the team to sort things out, we are sticking together through good and bad times and today [at Imola] was certainly a very bad day."