Hamilton and Wolff full of praise for 'great team member' Bottas after his crucial role in British GP win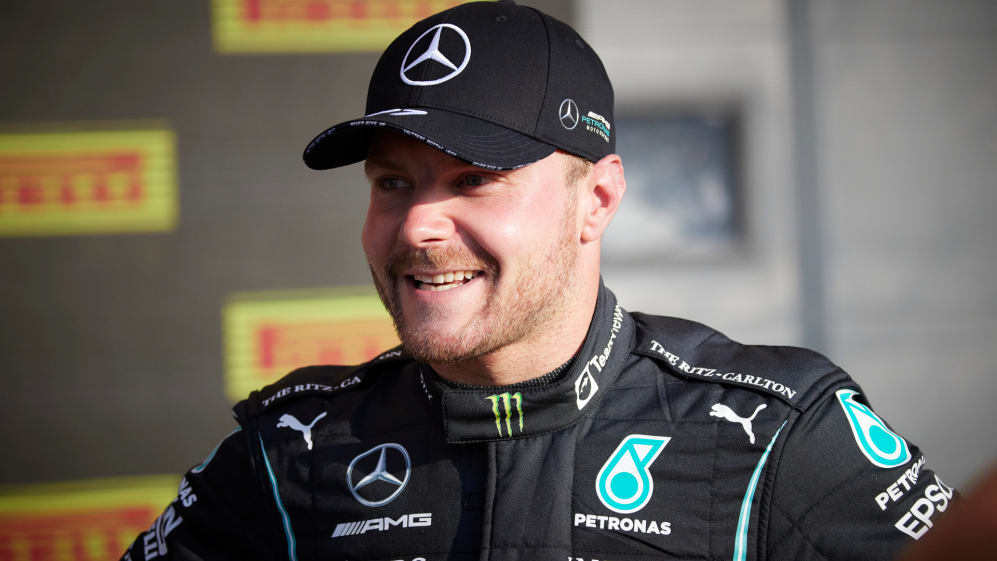 Lewis Hamilton and Mercedes boss Toto Wolff have heaped praise on Valtteri Bottas, with both saying the Silver Arrows would not have won the British Grand Prix without the Finn's selfless actions during the race at Silverstone.
Bottas finished third, having stopped for tyres on Lap 22 in reaction to Lando Norris' early pit stop. After team mate Hamilton pitted, Bottas let him by on Lap 39 to allow him to attack then-race leader Charles Leclerc on newer tyres and ultimately take victory – which ended a five-race win drought for the Brackley team.
READ MORE: Hamilton open to Verstappen talks before Hungary, and says 'there needs to be respect on track'
Hamilton praised his team mate's actions, saying: "Coming out [after his pit stop], honestly, Charles wasn't on my mind when I came out, it was really trying to see if I could catch the car ahead [Norris], just one by one, and obviously I got the McLaren.
"I was chasing down Valtteri and he was so gracious today to work so well as a team mate to allow me to pass, so I could chase for the win for the team. That's great sportsmanship, I really do appreciate it. I couldn't have done it without the teamwork from Valtteri and the amazing effort from the team," he added.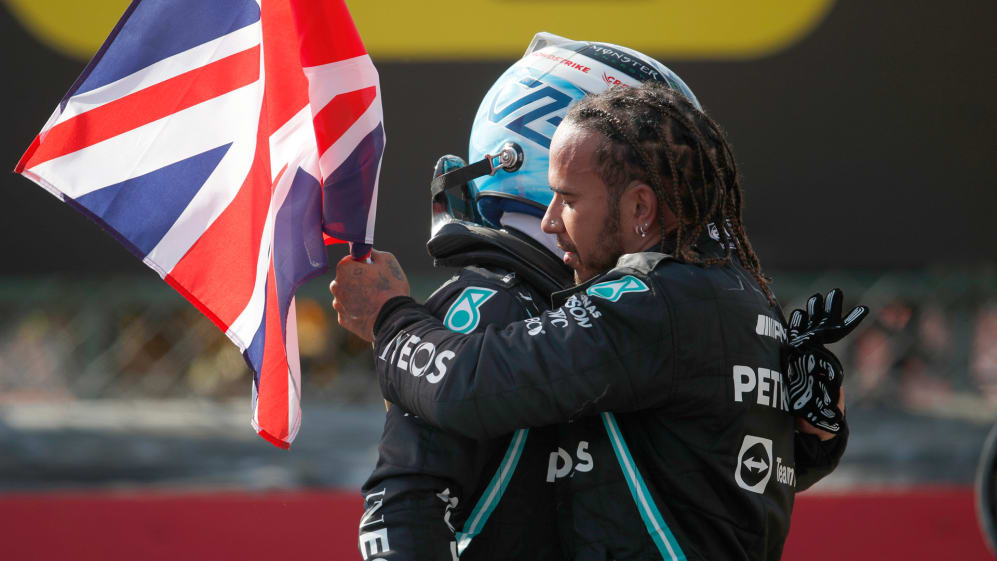 Team Principal Wolff echoed Hamilton's comments after the British Grand Prix, stressing that Bottas was the "second-quickest" driver on track while lauding his "personality" and "character" on Sunday.
WATCH: Hamilton vs Verstappen, Alonso's heroics and an epic Sprint – top 10 onboards from Silverstone
"He had a brilliant weekend in my opinion because he could have been on pole if he would have had a tow on Friday night, and that was obviously impacting his performance. If you're on pole it's much easier. And he was very quick today, he drove a really solid race and just Lewis, coming from behind on that hard, was just in another dimension to everyone else on track.
"But Valtteri was the second-quickest car out there and helped for Lewis to secure the way, and Valtteri's just a great team member and great driver with the right character and personality."
But the Mercedes boss also said that Bottas would have to adhere to team orders again going forward given that Hamilton is the team's leader in the championship, now just eight points behind Max Verstappen in the standings.
"It is very important because, statistically, his odds to win the championship are very small compared to Lewis, who is very much in the fight. And we have discussed that, and as tough as it is for a driver, there is no room for margin here in this year's championship," concluded Wolff.
Bottas is still waiting on news on his contract and whether his future will lie with Mercedes past 2021. With George Russell waiting in the wings, the Finn has a tough task ahead of him.