Hamilton: As soon as it rained I knew I could win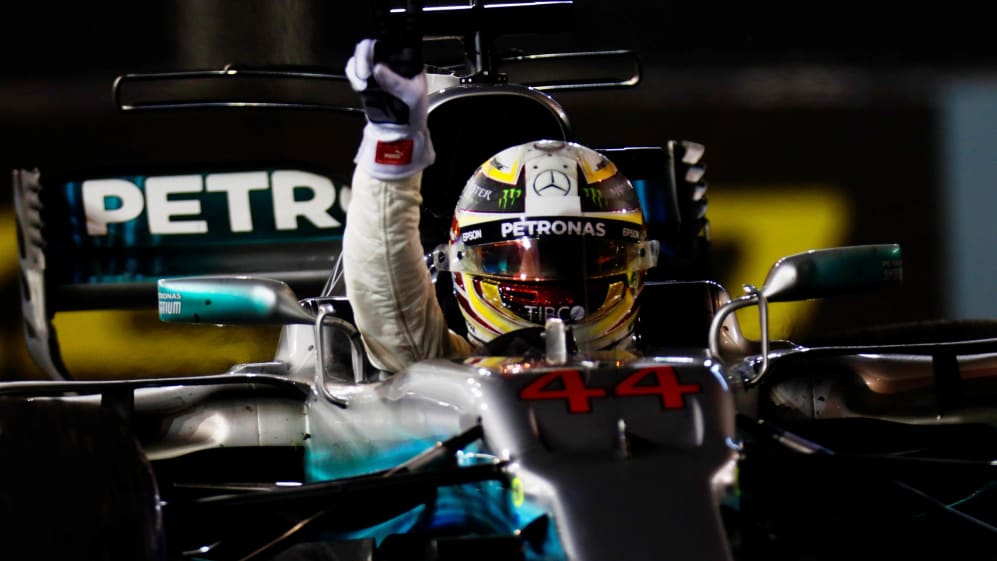 Having qualified fifth for the Singapore Grand Prix, Lewis Hamilton knew it would take something extraordinary for him to win – and that 'something' duly arrived in the form of the first rain in the race's history.
Admittedly the first-lap elimination of three key rivals aided his cause, but Hamilton insisted he knew victory was possible as soon as the umbrellas started going up in the Marina Bay stands shortly before the start.
"I didn't pray for a miracle – I didn't pray for anything to happen – but when it rained I thought, this is it: I can win from fifth in the rain," said the Mercedes driver, who took the chequered flag 4.5s clear of Red Bull's Daniel Ricciardo after a gruelling two hours' racing.
"I was so sure I was going to be able to do something and then everything happened – everyone disappeared. I was really, really happy – no mistakes, just a really well-controlled race in those conditions."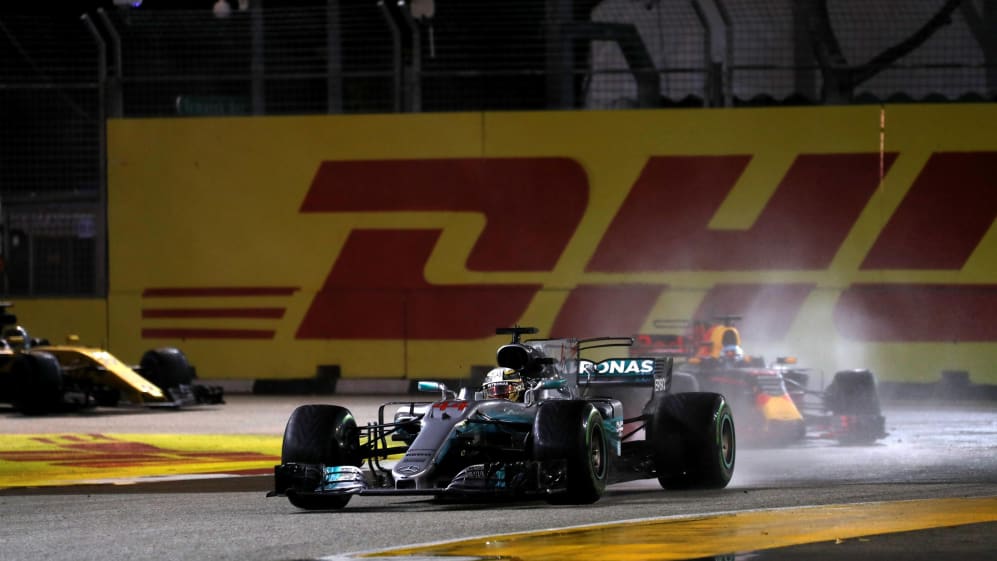 The result was particularly sweet for Hamilton, who – after Mercedes' poor qualifying form in Singapore on Saturday – had expected Sebastian Vettel to retake the lead in the title standings.
"Yesterday we struggled, we had no idea what was going to happen today, but we tried to stay focused, to get ahead," he added. "Obviously it was very fortunate with the Ferraris at the beginning, but I couldn't be happier or more grateful.
"And to come here today, with the idea of damage limitation, thinking I'm going to come out of here behind again in the championship – and actually I'm further ahead. So I definitely count my blessings and don't take it for granted."
With six rounds to go, Hamilton now leads his Ferrari rival by 28 points, 263 to 235. Meanwhile team mate Valtteri Bottas, who finished third, is now only 23 points behind Vettel in third.