Hamilton: Drive through field proof of 'fire inside'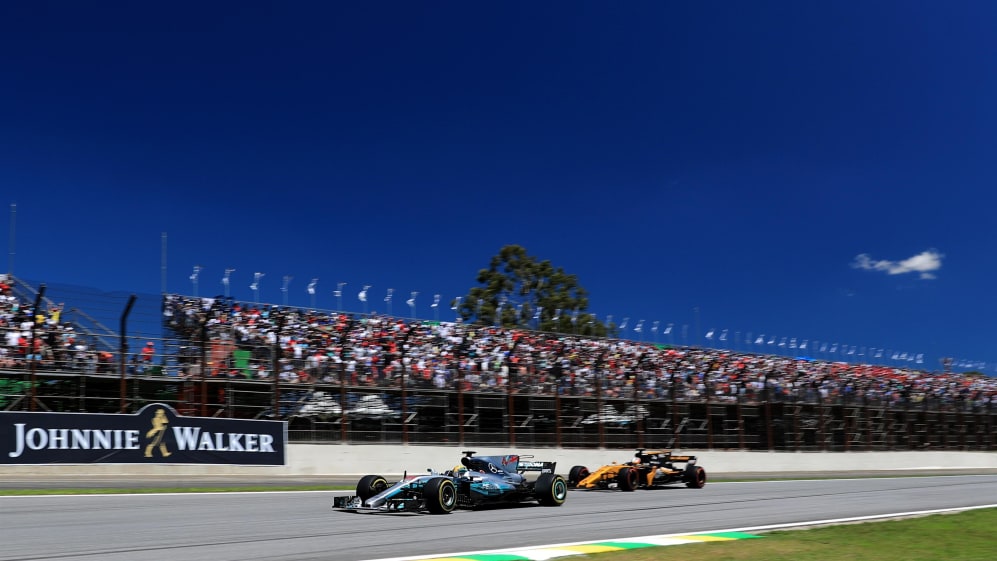 Mercedes' Lewis Hamilton says he hopes his determined drive from the back of the grid to P4 in Brazil is evidence – to himself and to others – that he still has a 'fire in his heart' to compete in F1.
Hamilton started Sunday's race in Sao Paulo from the pit lane after a rare crash in qualifying, but after climbing to fifth after a long first stint on soft tyres, the British driver showed electric pace on supersofts, passing Max Verstappen's Red Bull for fourth before running Ferrari's Kimi Raikkonen very close for the final podium position.
"It was fun," smiled the four-time world champion. "It felt reminiscent of my karting days when I'd always start at the back, particularly in my first year or two.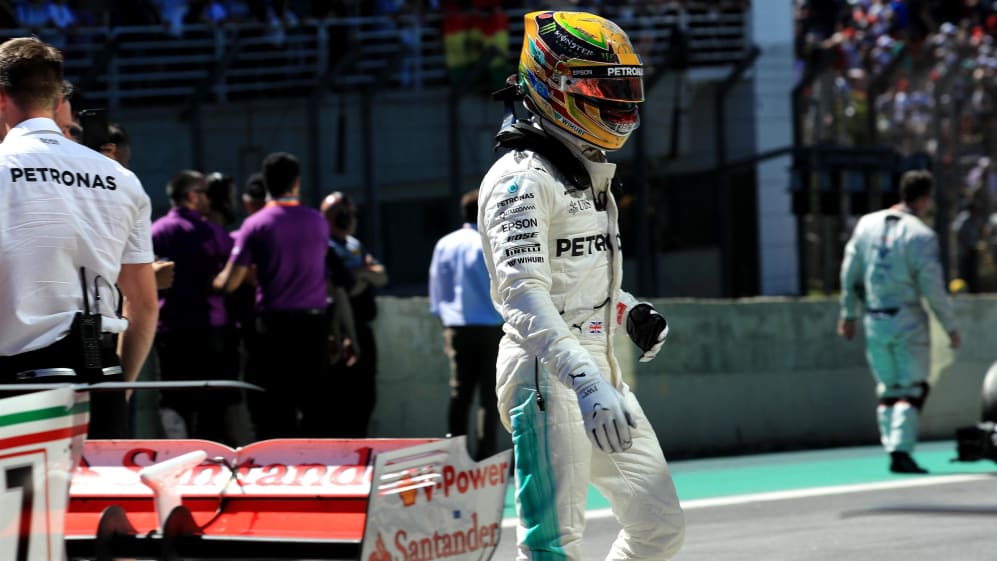 "I messed up yesterday and put myself in the worst position. I was strong enough to win this race from pole to flag and I didn't do that, so it made the job a lot harder today.
"But waking up this morning my goal was really just to redeem myself, make up from yesterday's mistake and really do the team proud, trying to get the points back. I was trying to get back to third but I just ran out of tyres at the end.
"But I enjoyed the race, I enjoyed the battle and hopefully that continues to show me but also everyone that I still have a lot of fire in my heart still. I'm still young at heart and I've still got many, many more races to go."
Asked if he'd been particularly hard on himself after his qualifying crash, Hamilton, who was voted Driver of the Day by fans for a third time this season, said: "There is no room for mistakes when it comes to working for a profession and wanting to be the best, but of course they happen.
"It's a part of the growing process, but it's not what you work towards. I've had a very, very clean year – I've had no crashes or damaged the car. But, as I said, yesterday is behind me, today's been positive.
"To get back to fourth I have to be very, very grateful and very happy with that for sure. A big thank you to the fans that voted for me – I hope they enjoyed the show. I tell you I gave it everything – I had nothing left in my heart or the car."