Hamilton 'excited' by closeness of competition in Belgium after P3 in FP2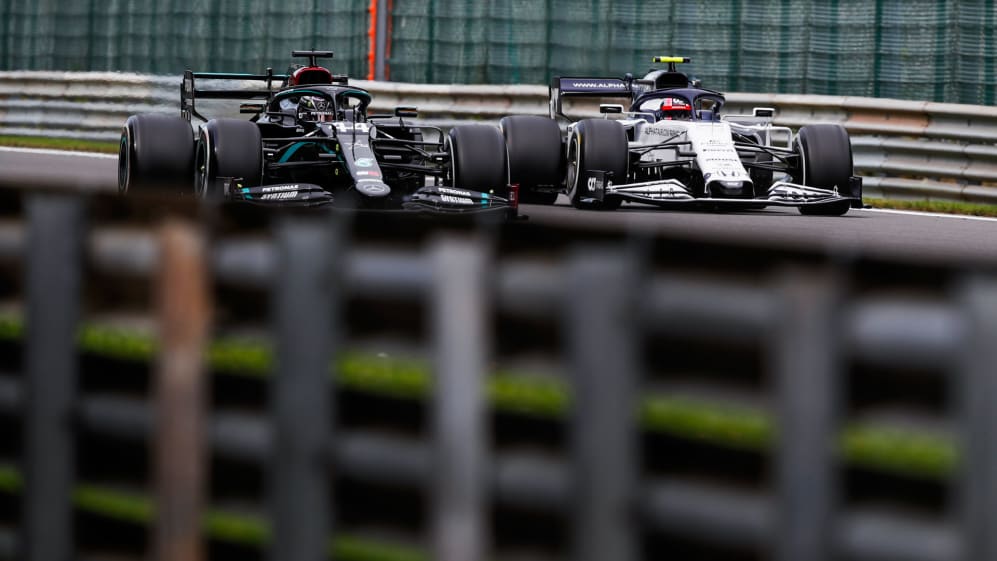 If first practice in Spa-Francorchamps looked a little familiar – pre-race favourites Mercedes finishing one-two with Valtteri Bottas and Lewis Hamilton, with Red Bull's Max Verstappen close behind – second practice was altogether more interesting as four different teams made up the top five. Less than a tenth of a second split the top three of Verstappen, Renault's Daniel Ricciardo and Hamilton, with the latter saying he was excited to see how competitive the field was looking in Belgium…
Mercedes are chasing their first Belgian GP win since 2017 when Hamilton took his third victory at the Spa track. But to complete that what team boss Toto Wolff called 'unfinished business', Hamilton feels he'll have his work cut out.
READ MORE: Game on in Belgium as Verstappen leads Ricciardo and Hamilton in second practice
"It's been generally a good day – I love driving round this track, it's incredible," said the six-time world champion.
"Fortunately, it was dry for us, so it gave us plenty of time to understand the car, plenty of time to get some running in. It was very close out there. I think the Red Bulls are a little bit quicker at the moment, but even the Racing Point is right with us. And then also Daniel Ricciardo in the Renault was very close.
"You know it makes it exciting. We've got some work to do to try to dial in the car, but it doesn't feel bad at all."
Asked whether he'd been taken by surprise by how competitive his car was compared to the rest of the field, Hamilton said: "The car, just race-to-race, is different each place we go. Some places we are ahead, some places we are behind.
READ MORE: Odds and betting lines for the Belgian GP – Are Racing Point a good bet for the podium?
"As I anticipated coming into this weekend, we're only into the seventh race so the field's going to get closer and closer as the whole of F1 develops. And it's already showing that this weekend.
"We seem to be so close with everyone. We've got to understand why. Either they've taken a step or we've taken a step back or it's just the track layout or downforce level. Who knows? We'll work on that, but I'm excited for an interesting race."
Valtteri Bottas, celebrating his 31st birthday, agreed with Hamilton saying the fight at the front was perhaps the "closest so far we've seen", even if he felt he was capable of big improvements after finishing P6 in second practice.
"It's been a nice birthday - I can definitely think of worse things to do on your birthday," he joked. "First session was good. Second session was a bit more tricky but nothing major – I didn't get the lap quite right. I'm sure we can revert some things back to the setup we had in practice one.
"To be honest, the whole day has been quite understeery. In second practice I was lacking a bit of front end here and there. So I think for me the main lap time gain will come with just a bit stronger front end and being able to get the car where it needs to be in the corners."
Mercedes have taken six poles out of six so far this season, with Saturday's session set to be the final one where the teams can take advantage of their special qualifying engine modes. Can the Silver Arrows make it seven from seven?
READ MORE: F1 FANTASY - Tips for Round 7 of the season in Belgium with Leclerc and Stroll on hot streaks