Hamilton "excited" by prospect of close Australia battle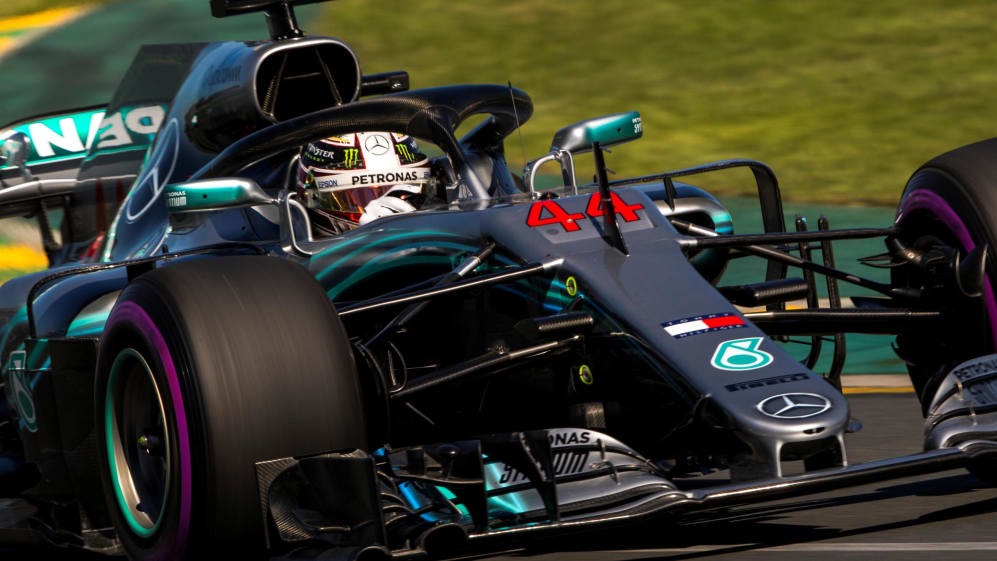 Less than three tenths of a second. That's all that split the top three teams in FP2 in Australia, with pace-setter Lewis Hamilton saying he was excited by the prospect of such a close battle at the sharp end of the field.
Having topped the times in first practice by half a second, the reigning world champion ended up 0.127s clear of Red Bull's Max Verstappen in FP2, with Ferrari's Kimi Raikkonen 0.283s off the pace in fourth at Melbourne's Albert Park.
"The gap closed up a little bit between all the cars in second practice, but that's exciting anyway," he told F1.com. "It is more challenging for me to drive and eke out a little more from the car. We have to establish if I lost some performance or they all gained. But I enjoyed driving."
With rain expected on Saturday, Hamilton says the situation could get even more "interesting".
"When it gets cooler it gets better," he said. "It gets easier. Usually when it gets hotter it has often in the past suited other teams, but we are all in a similar position.
"Tomorrow it is going to rain, as far as I am aware, and the same on Sunday. I don't know if I have driven in the rain yet on these tyres, so it will be interesting."
All the teams struggled to get the tyres working during pre-season testing due to the cold temperatures seen in Barcelona, but Hamilton reported Mercedes had had more success doing so in the warm conditions in Melbourne.
"The tyres definitely didn't seem to have the issue that we had after Barcelona, where they were just blistering the whole time," he said. "So it felt a lot more normal. But obviously the car is quicker here than it was last year, so it feels better everywhere.
"Turns 11 and 12 are just crazy! We are not even braking into that corner, it is insane. But we are going to get quicker and quicker through the weekend. Well if it does not rain..."
Hamilton has been on pole in Australia six times, but only converted that position into victory twice. Will this be his weekend once again?