Hamilton: Ferrari a lot quicker than they're showing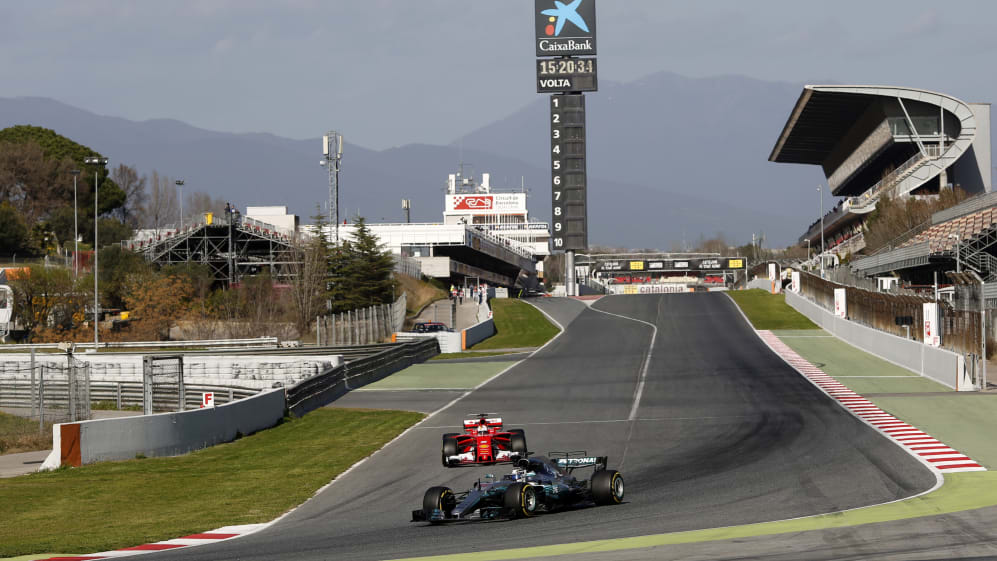 Lewis Hamilton has refuted Sebastian Vettel's claims that Mercedes are the clear favourites heading into the new season, saying he believes Ferrari have much more pace in hand than they have so far shown in testing.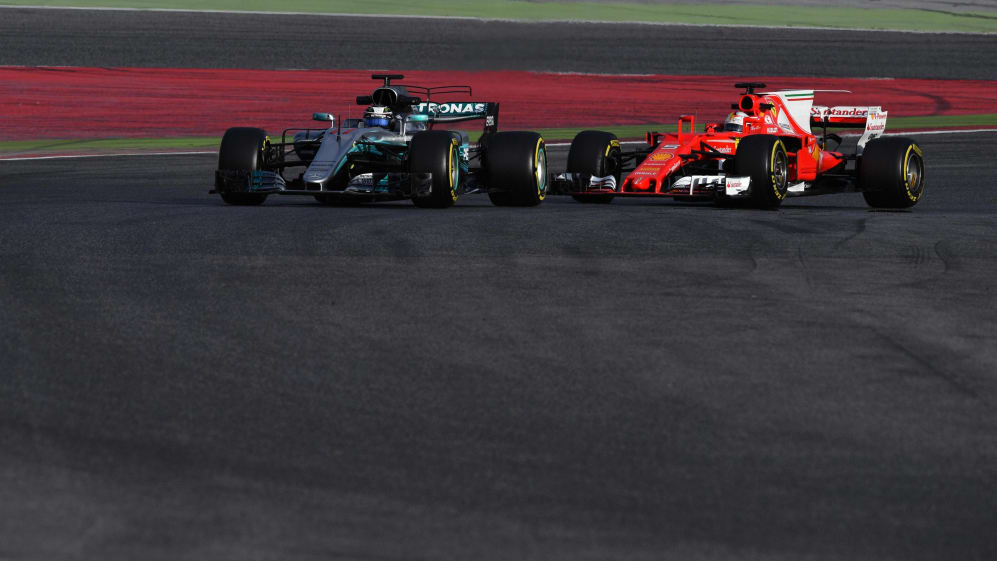 It's difficult right now to say exactly who is quicker. But they are very close, if not faster...
Vettel topped the timesheet for the Scuderia at Barcelona on Thursday, setting a new pre-season benchmark in the process. However, the German's speed through the final sector on his fastest lap led some to suggest Ferrari might be masking their true pace - an allegation Vettel was quick to refute, but Hamilton believes might have merit.
"I think Ferrari are bluffing and that they are a lot quicker than they are showing," Hamilton said.
"They're very close to us. It's difficult right now to say exactly who is quicker. But they are very close, if not faster.
"Whatever the case, I can't wait to go out and compete. Just a couple more weeks to go..."
Hamilton's team mate Valtteri Bottas said he too isn't certain that Mercedes will start the season at the head of the field.
"We are definitely not confident we are in front," the Finn told reporters in Barcelona. "We are not relaxing or in a comfortable situation at all. We do feel the other teams have made good progress over the winter.
"I think Ferrari are looking very strong, Red Bull can always surprise, even some other teams can be close. But definitely some other teams like Ferrari are looking solid and strong and fast, and who knows what people are bringing to Melbourne.
"We are aware that we should not underestimate them and we're not at this point saying 'we're the number one' - we're just working flat out."
Mercedes continue to lead the mileage charts in testing, with Hamilton and Bottas combining for another 147 laps on Thursday. But while the world champions have brought multiple updates to the W08 throughout testing, Bottas admitted that not all had worked as expected.
"We have had so many different upgrades and maybe some of them haven't been perfect," he said.
"Some have over-performed, some have maybe under-performed and been affecting the car balance, things like that.
"Once you put new things onto the car, it's not like it's suddenly better. There are some things that we definitely need to unlock. I'm confident we'll find the most out of the package and it will be as good as planned.
"It needs hard work and it has been very nice to see how the team has been reacting to different things. If we find something is not working the way it should, everyone is working flat out in Brackley and here [in Barcelona] sorting things out.
"So I'm sure we can get the most out of all the stuff we are bringing to the car in Melbourne."
Bottas and Hamilton will share the final day of running in Barcelona on Friday. Kimi Raikkonen will be at the wheel for Ferrari.