Hamilton hails 'epic day' after making pole-position history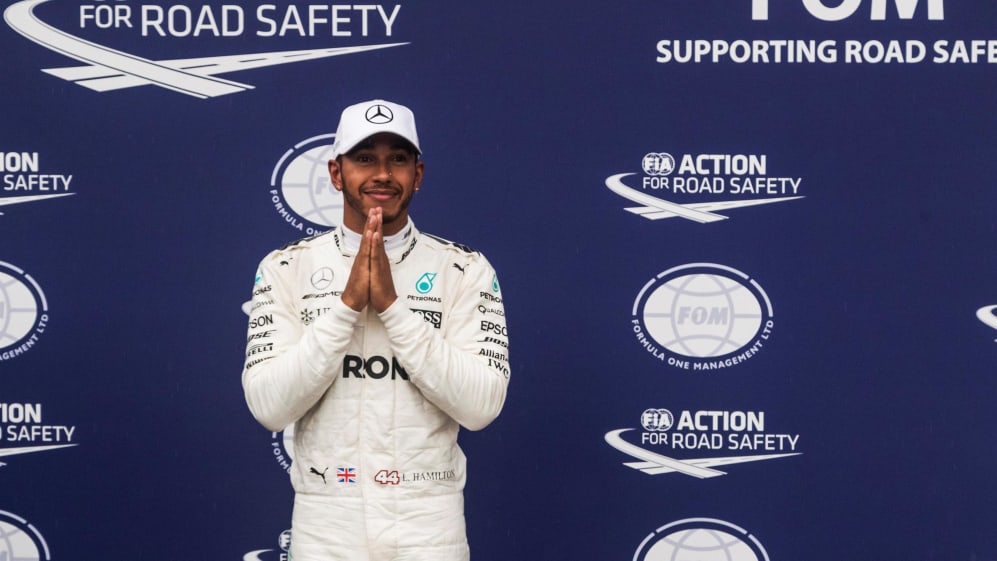 Lewis Hamilton struggled to describe his emotions as he claimed a new all-time record for F1 pole positions on Saturday in Italy, just a week on from matching Michael Schumacher's previous mark.
Hamilton's Monza pole for Mercedes, clinched in dramatic fashion amid torrential rain, was the 69th of the three-time world champion's Formula One career.
"It's very hard to find the words to explain how I feel, I'm trying to figure it all out," said Hamilton afterwards. "It probably won't sink in for a long time. It was an epic day, I feel truly blessed.
"The Red Bulls really made me work hard for the pole today, which I'm grateful for. The weather has obviously been incredibly tricky for us all. What a day to come here in this beautiful country with the English weather and to be massively challenged.
"It was very difficult to see out there, and very easy to make mistakes - as always in the rain. The second to last lap was okay at the beginning, but then I backed out of it, hoping that I'd get one more lap.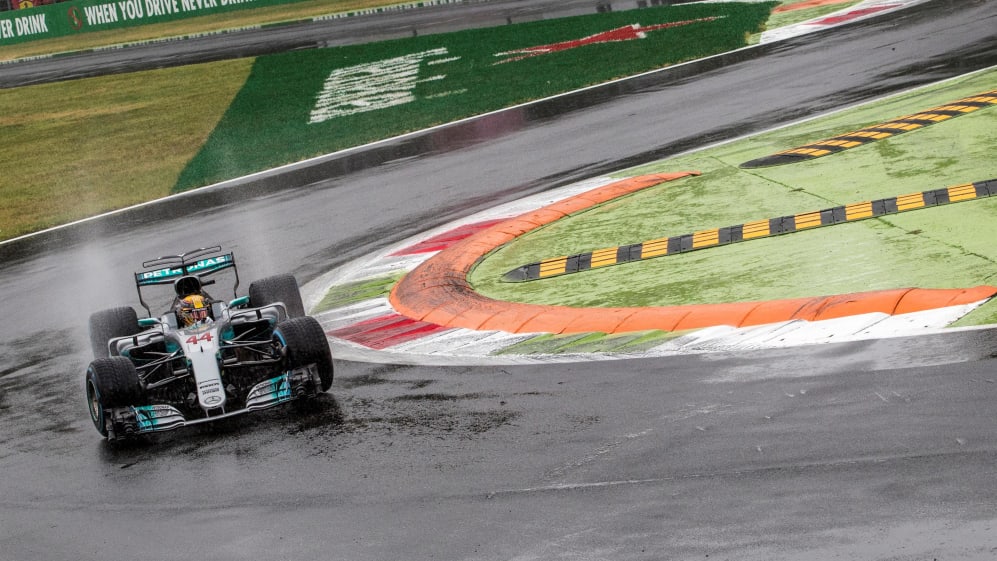 "There was a lot of pressure for that last lap - there could have been a red flag, there could have been a yellow flag. There was a lot of risk, but I gave it everything."
Mercedes team boss Toto Wolff hailed his driver's historic performance, saying: "It was a brilliant lap, after a session where he was the quickest man throughout, and it was undoubtedly a performance worthy of claiming the all-time pole position record."
Hamilton's team mate Valtteri Bottas failed to conquer the tricky conditions in quite the same fashion, finishing sixth after struggling to make his wet tyres work. However, grid penalties for both Red Bulls mean the Finn will start Sunday's race from fourth on the grid.