Hamilton hails 'fantastic' Russell after Williams driver beats him to front row at Spa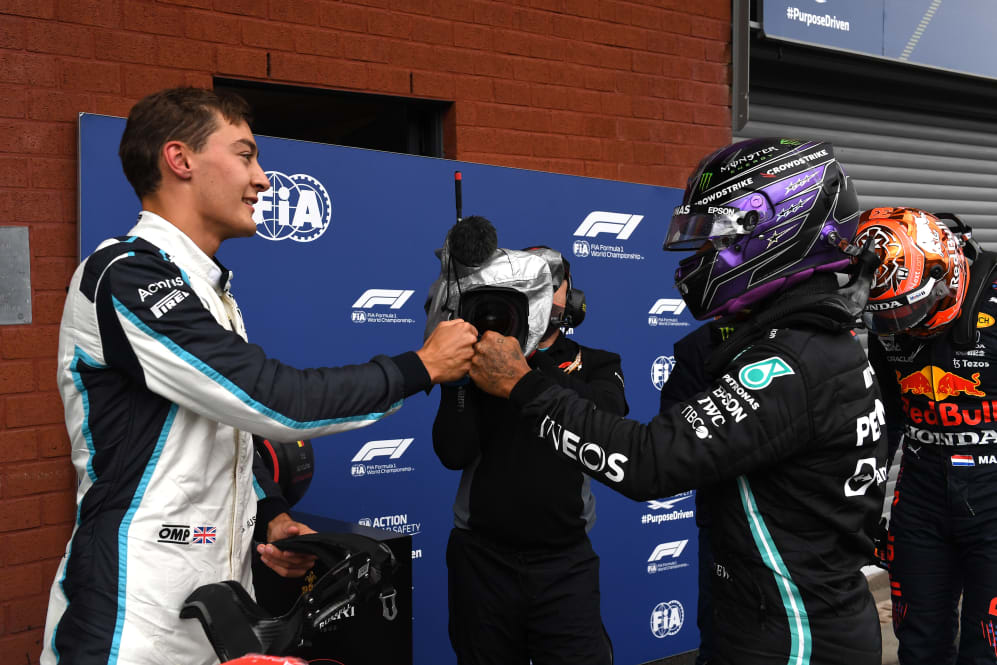 Mercedes' Lewis Hamilton was full of praise for Williams racer George Russell after the 23-year-old clinched P2 on the grid for the Belgian Grand Prix – ahead of the championship leader – who conceded that Lando Norris could also have beaten him to the top three at Spa on Saturday.
Qualifying in Belgium was paused after a high-speed crash for McLaren racer Norris, which counted him out of Q3, before Russell qualified a sensational second on Saturday and Max Verstappen took pole position. It left Hamilton third on the grid for Sunday's race with the Briton lamenting a "very difficult day" in wet conditions.
READ MORE: Russell promises to 'go for it' on race day after clinching sensational P2 in Belgium qualifying
"It's been a very difficult day, I think for everyone, and [I] just tried to stay positive and stay focused and calm but well done to Max, he did a great job right at the end. My first lap was really good; second lap, just struggled a little bit. But also, great job by George, fantastic.
"Difficult for everyone. These guys [Verstappen and Russell] did a great job in the final stages," he continued. "Really happy to see Lando's OK. He was looking incredibly quick. I think he would probably be up here with us, or maybe even squeeze me out potentially; he had great pace today," conceded Hamilton. "Hope he gets back on the road tomorrow."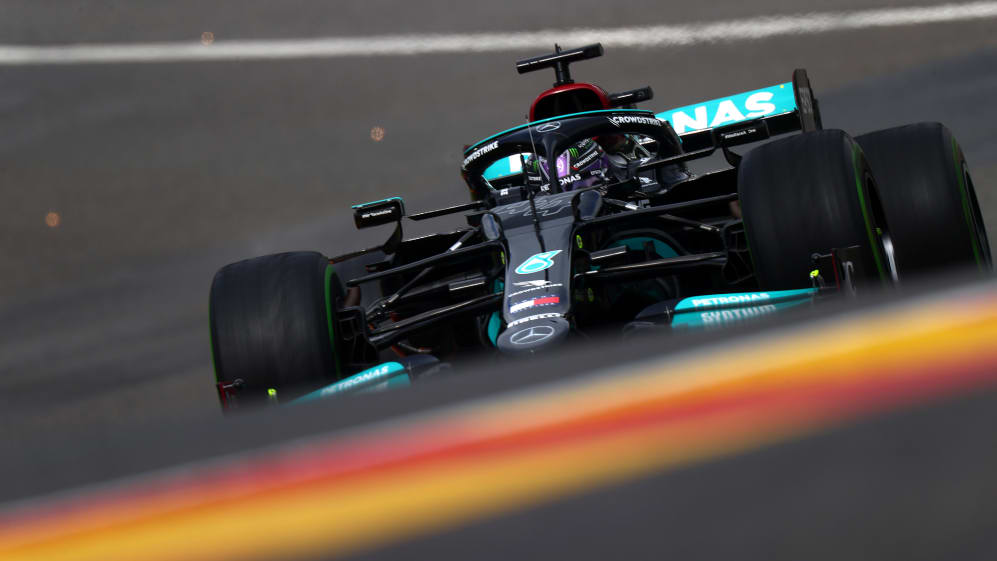 "Yes, I don't really know what happened with Valtteri, but unfortunate because I think they have two Red Bulls not too far away [Perez starts 7th] – so that's going to make it a little bit harder in terms of strategy because I think Valtteri has a penalty also," said Hamilton. "Nonetheless we'll do everything we can… I hope it's not crazy rain like this but interchangeable [conditions] could be fine.
MUST-SEE: Formula 1's first-ever onboard camera compared to Alonso's visor cam, side-by-side
"Otherwise, I'm really grateful to the team for just keeping their cool during this session and tomorrow is another day. Hopefully we have better weather. Hopefully for the fans particularly because they're probably drenched out there today," he concluded.
Eight points ahead of pole-sitter Verstappen, will Hamilton emerge as championship leader after Sunday's race at Spa-Francorchamps?