Hamilton relishing Sunday rain, despite 'going in blind'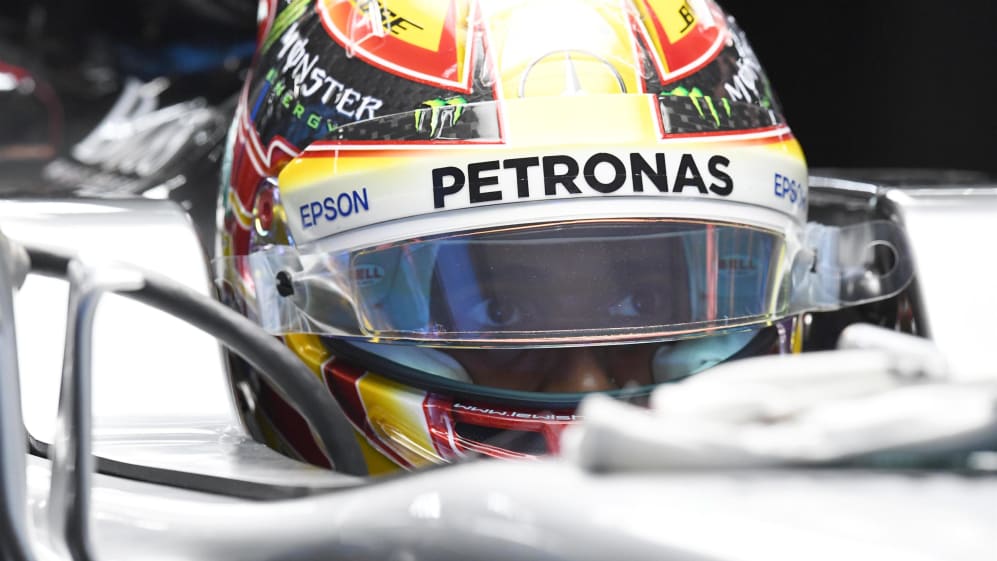 Mercedes' Lewis Hamilton says he is 'so excited' about the prospect of a rain-hit race in China on Sunday, regardless of his almost total lack of experience of Pirelli's new 2017 wet tyre compounds.
Hamilton, who took pole in the dry on Saturday, said his only reference points come from two 'slow' installation laps in the wet on Friday in Shanghai, during which he failed to set a time.
Ferrari's Sebastian Vettel managed likewise - while in contrast Valtteri Bottas in the second Mercedes ran four laps on Friday, but also took part in the official wet tyre simulations during pre-season testing, when he racked up 68 laps.
I think it will be close, and that bodes well for one of the most exciting races...
"Tomorrow is going to be an unusual day... it's going to be wet potentially, and I haven't driven the wet tyre this year," Hamilton said. "So tomorrow will be a new lesson for me.
"It's super exciting for me because we're really fighting these guys, having to raise the bar every time we go out - it's amazing. And I think Ferrari's race pace is a step up [over their one-lap pace], particularly when it's warm, so it will be interesting to see what the weather brings.
"Whatever the case I think it will be close, and that bodes well for one of the most exciting races..."
Hamilton also said the new regulations mandating standing starts in adverse conditions - rather than a rolling start commencing once the safety car pulls in - will heighten the tension and drama.
"It's also exciting as the starts are so much harder than before," he explained. "I think there will be a lot of variability - a lot of people struggling to get away due to wheelspin.
"You have to drop the clutch with no reference points, aiming for 100 percent - but you're just guessing. And the difference between two percent can make a big difference to your start."