Hamilton: I don't know what the hell is going on with my car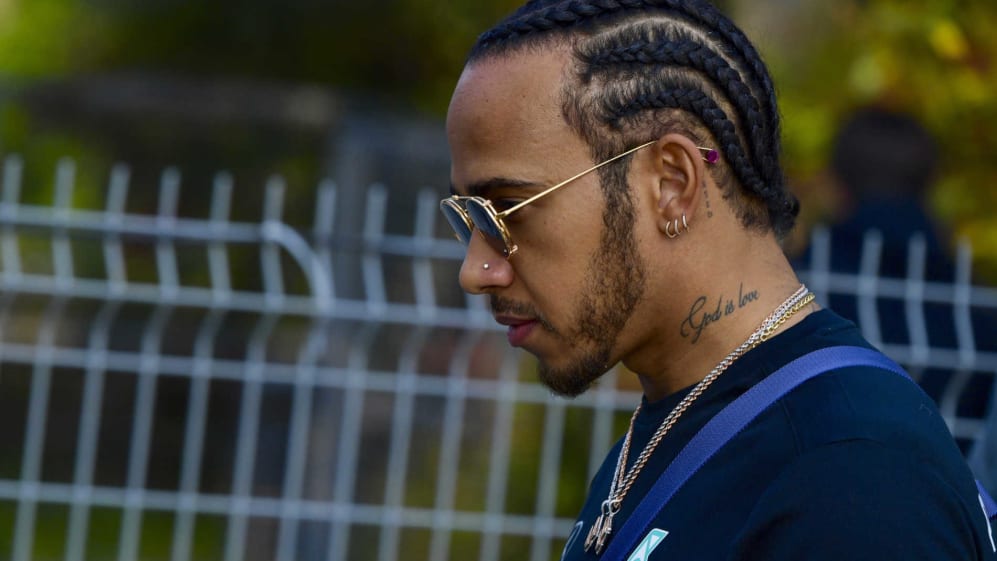 He won last time out in Bahrain and trails team mate Valtteri Bottas by just one point at the top of the world championship standings. But on Friday in China, having finished FP2 in fourth, seven tenths off Bottas's leading pace, Mercedes' Lewis Hamilton was left scratching his head.
"I'm just focusing on trying to figure out what the hell is going on with my car," admitted the Briton, a record five-time winner in Shanghai.
"I was struggling with the car today, so we've got work to do, particularly on my side as Valtteri looked much more comfortable in the car. We're going to work hard tonight to find some tweaks and hopefully come back stronger tomorrow; the car has the pace in it to compete at the front, we just need to find the right set-up."
Chief race engineer Andrew Shovlin added: "Lewis hasn't found the car as easy to work with [as Bottas] and we need to do some investigation overnight to understand why."
Just 0.221s covered Bottas, Ferrari's Sebastian Vettel and Red Bull's Max Verstappen at the end of FP2, and Hamilton said he expects it to stay that way between the teams for the rest of the weekend: "It is nice to see how close it is between us, Red Bull and Ferrari. As we expected, the Ferraris still look quicker on the straights, but overall it's very close between the top cars and I anticipate that it is going to be the same tomorrow."
For his part, Bottas – who like Hamilton, endured a slow speed spin on cold tyres on Friday – said there was still plenty of "room for improvement" from the Silver Arrows.
"We know the others are going to work hard on their cars as well, so we're going to have to wait and how much we can improve in relation to them," said the Finn.
"The day ended up okay. We made it to the top of the time sheets, but it is always very difficult to find a good balance through an entire lap on this track. We got there step by step and the car was feeling ok in the end, but it's only Friday and it's the next two days that count."
Mercedes have taken pole in China in six of the last seven seasons, Vettel ending their streak last year. The Silver Arrows have also won five of those same seven races.