Hamilton: I just wasn't quick enough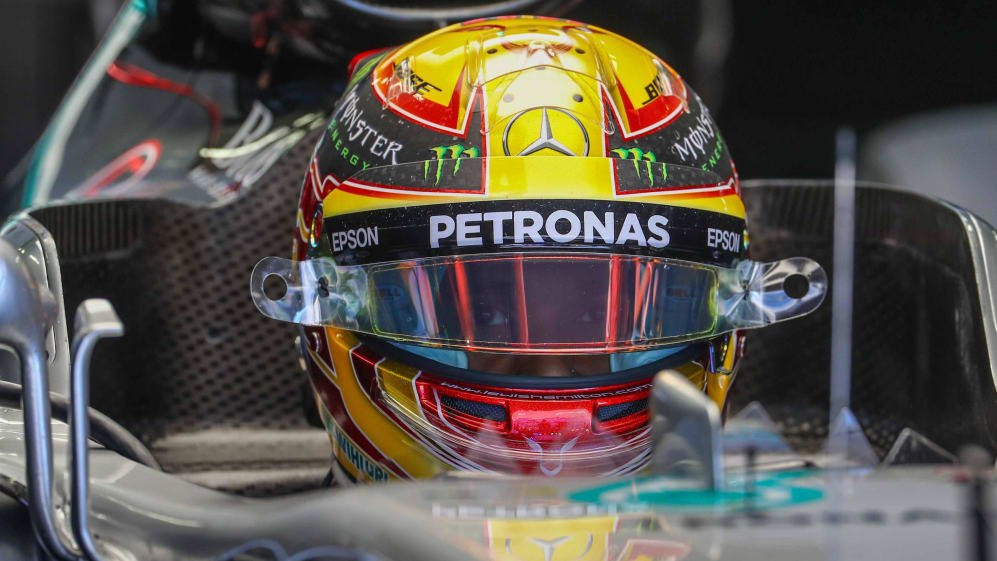 Lewis Hamilton says he needs to 'go back to the drawing board' after qualifying outside the top three for the first time in 12 races in Russia on Saturday.
Hamilton, currently second in the driver standings, finished behind both Ferraris and Mercedes team mate Valtteri Bottas as he qualified fourth in Sochi - his worst grid slot since last year's Belgian Grand Prix when a multitude of engine penalties left him 21st for the start.
The three-time world champion became embroiled in a battle for track position with Renault's Nico Hulkenberg at the start of Q3, but said that had nothing to do with his performance.
"Definitely not, it takes a lot more than that to affect me," he explained. "I got my gap, and it didn't matter as I didn't do [a flying lap on] my first lap, whereas he was obviously doing a first lap.
"I just wasn't quick enough today, so I have to go back to the drawing board and try to figure out why.
"It was all in the last sector, I was losing half a second there. I've been struggling there all weekend with the balance and it's been tough to utilise the tyres."
Mercedes have led every racing lap in Sochi since the Russian Grand Prix's debut in 2014, with Hamilton victorious in two of the three races to date.
However, the Briton knows his chances of extending the Silver Arrows' streak on Sunday look tough given Ferrari's form.
"[They] are quickest, obviously today in quali and generally during race trim, so it will be interesting to see where we stand tomorrow.
"Of course my goal is to try to get forwards [but] my long run yesterday was pretty poor as well, so I'm hoping tomorrow is better.
"Sochi isn't the easiest track to follow on, but there are long straights which should offer the opportunity to move forward. I'm on the dirty side of the grid so I haven't done myself any favours off the start.
"But that was the best job I could do today. We've got a real race to look forward to. There's no point being upset; we'll channel our positive energy and hopefully Sunday will be better."
Hamilton has not finished off the podium since last year's Malaysian Grand Prix, with his eight-race rostrum streak currently the longest of any driver on the grid.