Hamilton: I 'used everything' in Vettel battle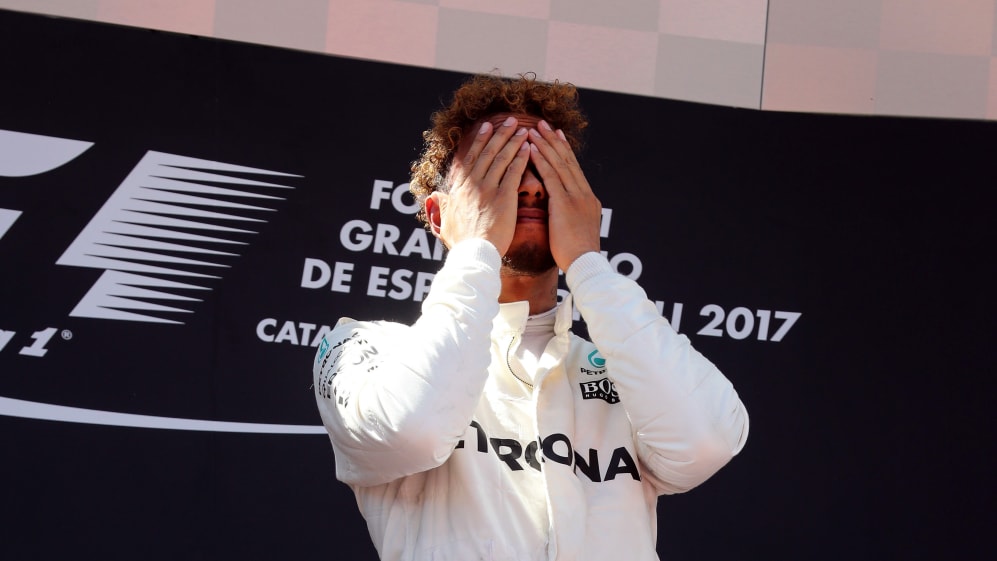 Spanish Grand Prix winner Lewis Hamilton has revealed just how physically taxing his fight with Sebastian Vettel was in Sunday's Barcelona race, after he could be heard breathing heavily during conversations over Mercedes team radio.
The 2017 regulation changes – wider tyres, more downforce – were always going to make this year's cars tougher to drive, but Hamilton said he had to go the extra mile to overcome his championship rival this time out, such was the pace of the Ferrari.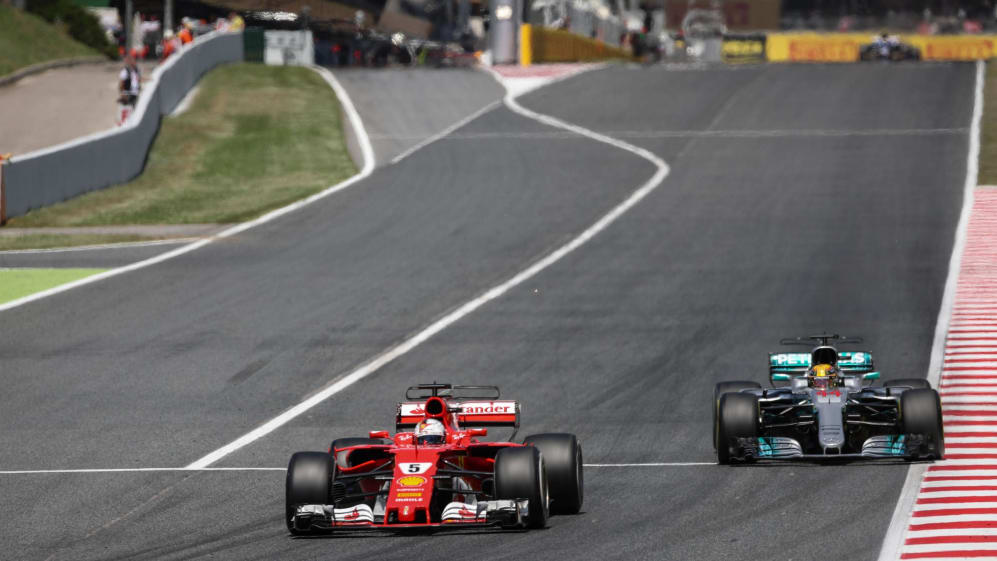 The car steps out, you are using your whole core to feel it
"The majority of races we do, you get into the first stint, you realise you're second, so you have to back off, save your tyres, so you're driving at 80 percent, so you have loads of energy," he told UK broadcasters Channel 4.
"This one I was on a knife edge the whole way, flat chat, first trying to catch him… and when you are flat chat you are using your whole body to balance the car. The car steps out, you are using your whole core to feel it.
"It's not like sitting there and just reacting with the steering, it's your whole core that's activated and your legs, so yeah, I used everything."
Though Hamilton started from pole position, it was Vettel who gained the advantage at the start. The German built a lead of around eight seconds at one point, before the Briton fought back, eventually making a decisive pass - but only after a punishing 44 laps.
"I lost two kilos [in weight during the race]," Hamilton revealed, having taken the chequered flag less than four seconds clear of Vettel. "I don't have a drink in the car [to save weight], so yeah I was feeling it, and that's how racing should be.
"It's not easy. People watch TV and think, 'These guys, it's easy for them'. It doesn't matter how fit you are, I was on the edge the whole way."
Hamilton's victory meant he cut Vettel's championship lead to just six points as they head to the next round of the season on the streets of Monaco. But if the three-time champion wins there, don't expect another vigorous post-race celebration.
"I used everything I had left when I jumped into my team [in parc ferme] - my heart rate hit the ceiling," joked Hamilton. "I was good when I got out of the car but jumping into... I don't know if I will do that again. I was a little bit tired after that one!"