Hamilton just 'one Verstappen DNF' away in title fight, says Wolff – but Mercedes need to 'up their game'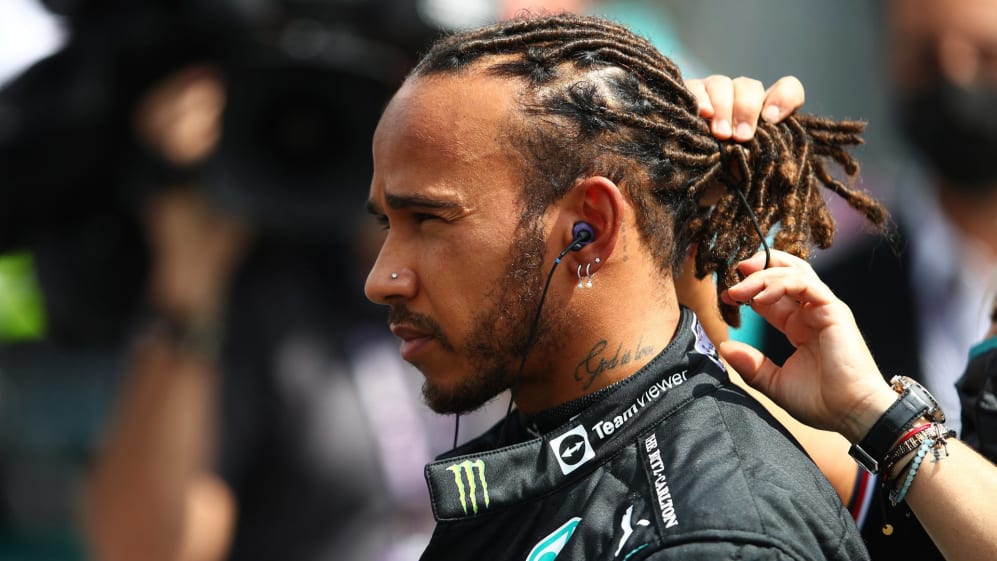 Mercedes Team Principal Toto Wolff has played down Lewis Hamilton's deficit in the championship, warning that one DNF for Max Verstappen will make his lead in the standings look much slimmer.
Red Bull's run of form is supreme; they have achieved five victories in a row for the first time since their 2013 championship-winning season (in which Sebastian Vettel set a record with nine consecutive wins), putting Hamilton 32 points behind Verstappen, and Mercedes 44 points behind them in the championship.
F1 POWER RANKINGS: Norris or Verstappen – who was the star of the show at the Austrian GP?
Yet, Wolff said spirits are high in his camp: "Morale in the team is good, we could see the improvement in race pace was from last weekend so we are making progress and eventually we will be competing for the win again.
"But this is so far from over. I don't know what is he, 32 points behind Max? that's a DNF away. And he's in the hunt again. And if we look at Baku and the potential, and look at the other races, overall, we need to up our game, make less mistakes, and continue to understand the car better and then we are massively in the hunt," he added.
Red Bull have only suffered one retirement this season, when Verstappen crashed out of the Azerbaijan GP with a tyre issue – but even then, his team mate Sergio Perez won the race – while Mercedes have suffered two DNFs, both for Valtteri Bottas, in Italy and Monaco.
As for the last Grand Prix, it was Verstappen who won with a dominant display over Bottas, while Hamilton suffered damage that left him in P4. Wolff pointed out that a number of factors, including Hamilton's damage, made Mercedes' pace look worse than he said it was.
ANALYSIS: This is how much time Hamilton's damage really cost him in the Austrian GP
"I think the result probably looks worse in terms of pace than the reality," he said. "We were stuck behind the McLaren, which cost us a lot of time, otherwise our pace was good, maybe not enough to win the race but right up there at the front, which is a step forward.
"Lewis picked up some damage at Turn 10 – I don't think he was running particularly hard over the kerb, it was just a piece that fell away – so we need to understand what happened. Overall, I think damage limitation, maybe. I think we're going to Silverstone, blow everyone away, finish one and two and 30 seconds away from everybody else," he added with his tongue-in-cheek.
Mercedes head to the British Grand Prix next, having won all but the 2018 iteration of the race, while Red Bull last won at Silverstone in 2012. But this year, of course, the picture is markedly different.