Hamilton loving 'intense' Istanbul challenge but has 'a lot of work to do on Sunday' after engine change penalty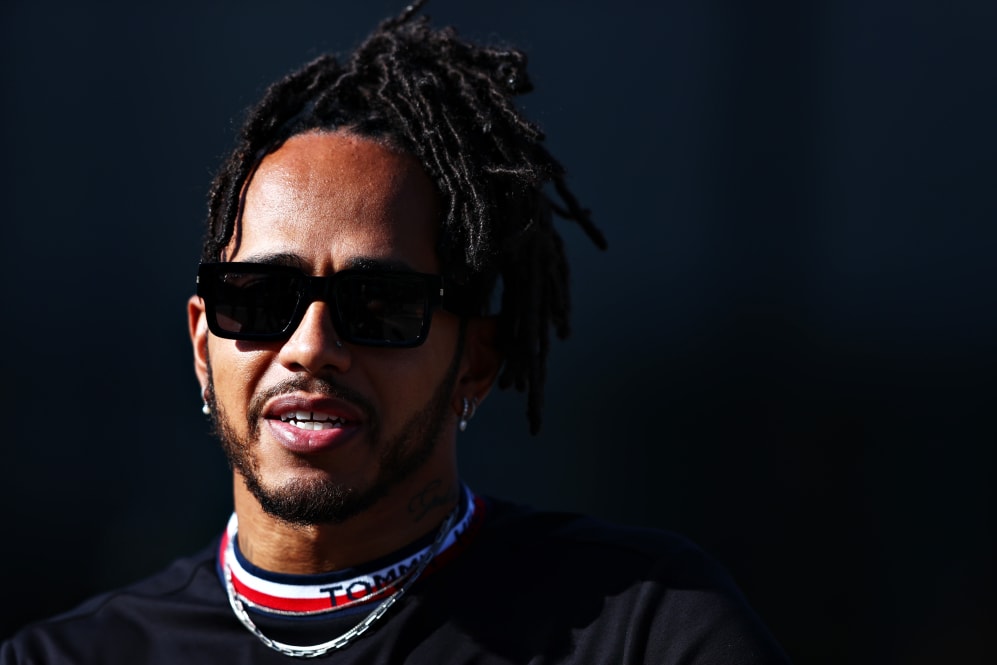 Lewis Hamilton says he will have "a lot of work to do" on Sunday after an engine change triggered a 10-place grid penalty for the Turkish Grand Prix, but he is encouraged by Mercedes' pace after he topped the timesheets on Friday.
The championship leader was 0.166s clear of nearest rival Charles Leclerc in Free Practice 2 at Istanbul Park, with title foe Max Verstappen half a second further back. Hamilton isn't getting carried away, though, given his impending grid penalty.
READ MORE: Hamilton fends off Leclerc to set pace in second Turkish GP practice
"We started off with a really good set-up," he said. "The first session was really strong, we made some changes, and the track is evolving and feeling different. The changes were okay; I'm not sure it felt as good as it did in the first session in the second session but we've got lots of good findings and hopefully take those forward."
He added: "I don't know how much more there is but we always find something during the evenings, so I definitely think we can find just a little bit tonight and into tomorrow if it's not raining. And then I have a lot of work to do Sunday, either way, whatever the case, so just going to try and focus on how I can get the best out there.
"I need to be on pole to limit the loss and then of course I need to understand the car to do the best in terms of long run, so just trying to find the balance, no real difference to any other weekend."
Hamilton was impressed by how much more grippy the Istanbul Park track surface was, a year on from very slippery conditions.
"It was much different," he said. "Last year was a brand-new surface and the oil came up from the bitumen and they cleaned it off. So I didn't really know what to expect, but there is so much more grip than we've ever had before. It's intense how much grip there is out there which is awesome, so it has made it a much more enjoyable track to drive, much like it was before."
READ MORE: 'It's not looking too good' says Verstappen, as Red Bull struggle in opening Turkish GP practice sessions
Ferrari were the surprise threat on Friday, the Scuderia's appearing to be able to get heat into their front tyres quicker than most – with Hamilton expecting them to be a challenge on Sunday as he has to fight back through the field.
"They're going to be hard to pass, as are [Alpine] and McLaren," he said. "They seem to be improving more and more through the year. I don't know where that's coming from, if they're bringing upgrades, I don't know. It's not really my focus, but it's good to see them getting stronger and I hope they're strong next year."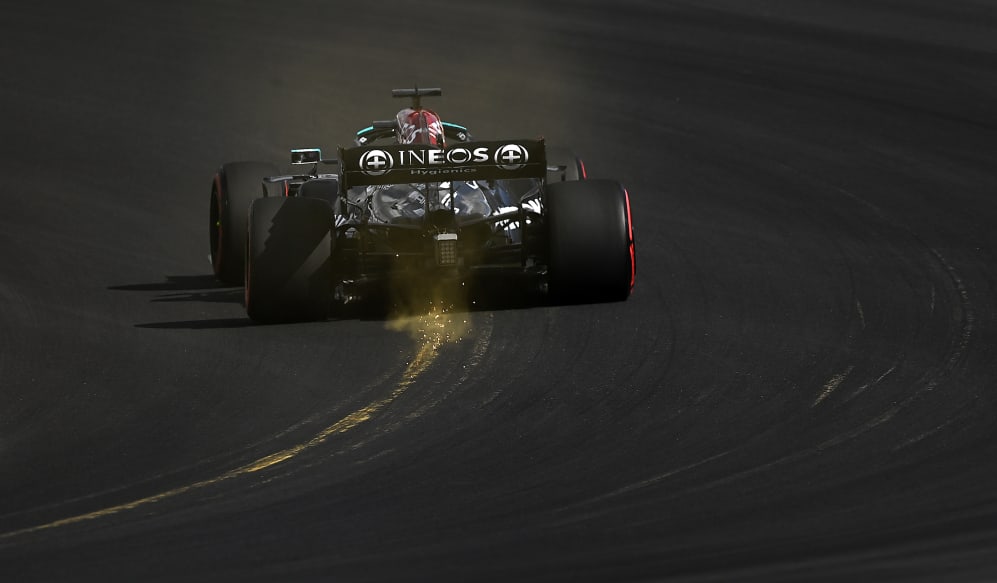 Hamilton's team mate Valtteri Bottas – who ended the day third quickest – will play a crucial role this weeken given the Briton is starting so far back, and the Finn declared himself happy with his efforts on Friday.
READ MORE: Pressure? What pressure? Hamilton and Verstappen shrug off title fight stress – but will one of them crack in Istanbul?
"I think the starting point was a bit far off, but I'm sure it was the same for everyone," he said. "But in FP2 the feeling was actually pretty good, no big issues with the car, so I feel this could be a strong weekend for us."
He added: "It seems like a good track for Ferrari, but I still think Red Bull should have more to come. We should as well, so I think it's going to be close."