Hamilton on... Tyre struggles, battling Vettel, and his Mercedes future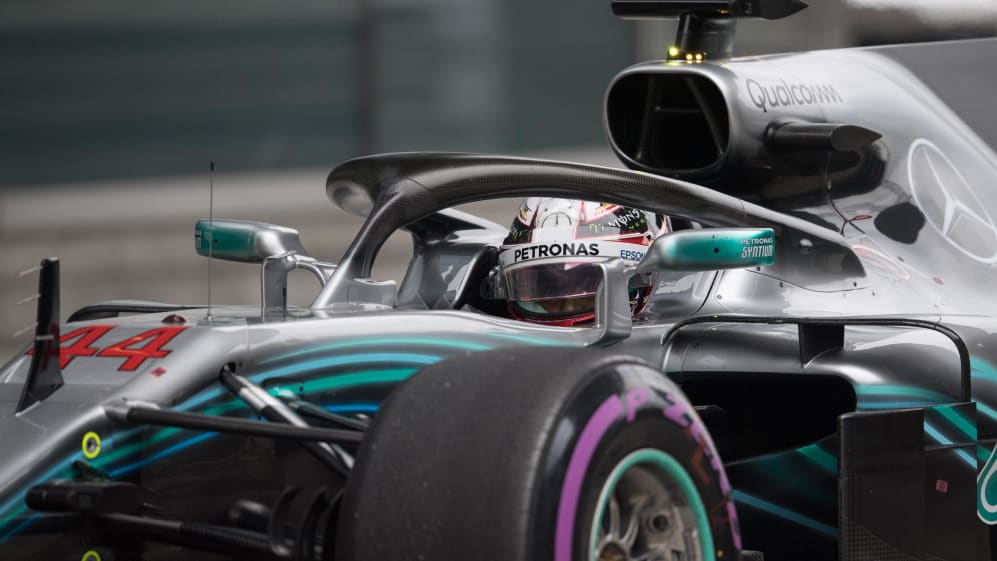 Tyre struggles. Qualifying speed. Mercedes' search for a win. Lewis Hamilton covered a range of topics in his media briefing on Thursday ahead of a bid to reinvigorate his title challenge with a first victory of the season in Azerbaijan.
Hamilton would not have expected to reach Baku without having stepped onto the top step of the podium, particularly after he destroyed the field in Australian Grand Prix qualifying. But Mercedes have failed to hit the sweet spot with the W09, allowing Ferrari and Red Bull to take the spoils so far.
The crux of the problem centres around tyres and Mercedes only having a narrow window in which they can get them operating perfectly. "I definitely think that [the tyres] is an area that we need to improve on," Hamilton said. "You even can't blame it on the fact that we haven't done the tyre testing, because we did the tyre testing at the end of last year.
"We've given it just as much time and effort as anyone else, it's just some things you learn faster than others. Our understanding is already better coming into this weekend, and I hope that won't be the masking factor of the performance of the car as in the last race."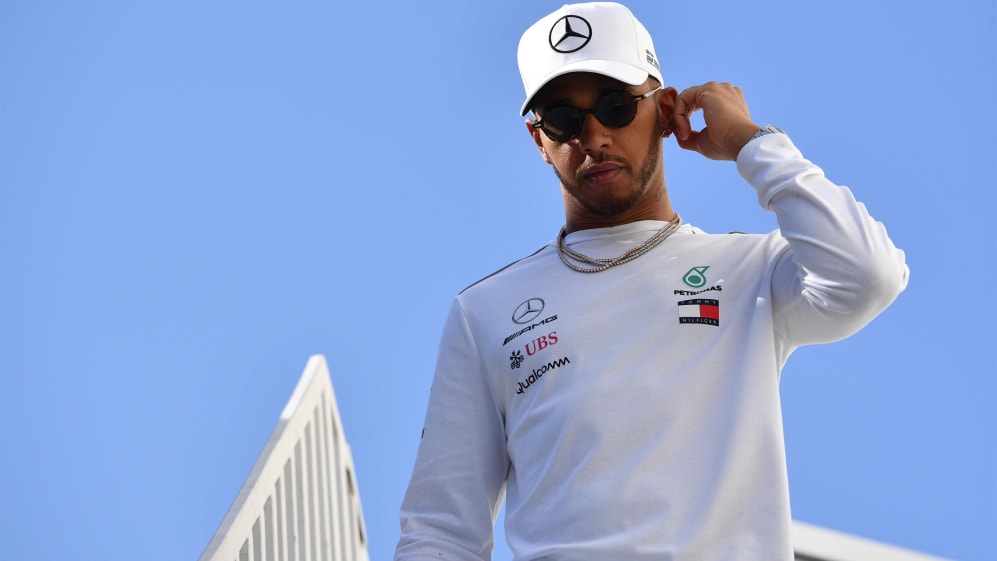 HAMILTON ON QUALIFYING PACE
Qualifying has been one of Mercedes' real strengths in the V6 turbo era, which began in 2014, and that still looked to be the case in Australia when Hamilton took pole by 0.664s. Since then, Mercedes have been kept off the front row by rivals Ferrari.
Hamilton said "there are a few things" the team have identified as areas they can improve in terms of qualifying pace, but he did not want to reveal what they are. But he said: "They're short-term things. I'm hoping that we have rectified them.
"We've sat and understood where we've gone wrong, but still there can be five or 10 different solutions to that one particular problem, so now I'm just hoping that we've implemented the right equations to get the right answer."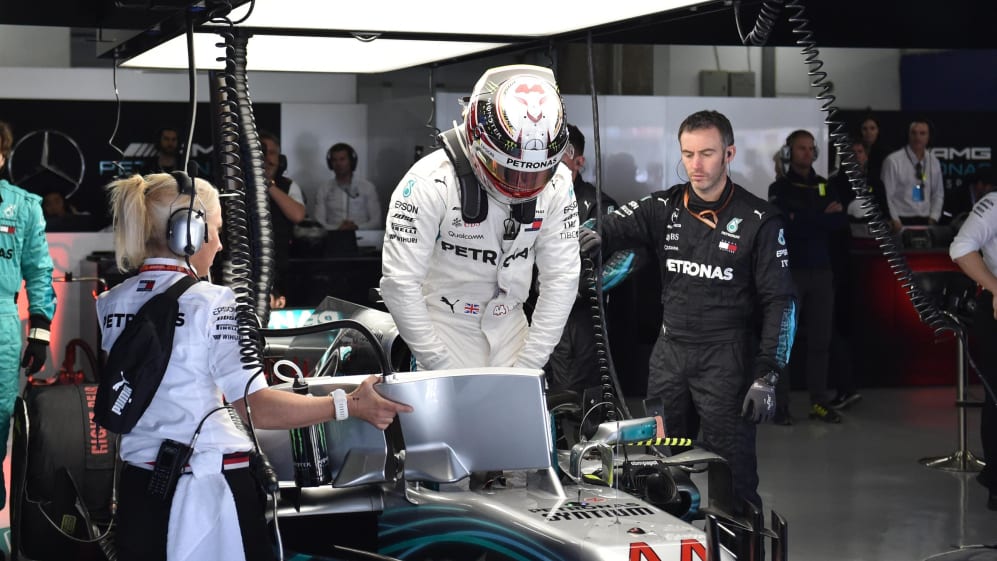 HAMILTON ON MERCEDES' SLOW START
Given their high standards, Mercedes are on a bad run of form, having only won one of the last six races – the 2017 season-ending Abu Dhabi Grand Prix. But Hamilton was bullish about his team turning things around.
"It's a challenge that we all relish," he said. "Believe me when I tell you that every single person in the team is hyped up. For sure when we finish weekends and we haven't delivered the way we feel we should have, it's not a great feeling.
"This team doesn't take it as a negative, we take it as an opportunity to grow and extract more from ourselves. The Ferraris and Red Bulls were quick here last year and we anticipate it's going to be the same. We have no idea where we'll be this weekend.
"I think the others have definitely stepped up. I think we've also made a step forward but they've made a bigger leap and all the other teams were a lot closer at the last race.
"It's always easier to catch up. But to be pioneering, which we have been for the last four years, this team has been exceptional. Bit by bit over the year we can do something to catch up.
"If we are able to pull through and deliver as we have in previous years it will be the biggest achievement I think this team will have accomplished."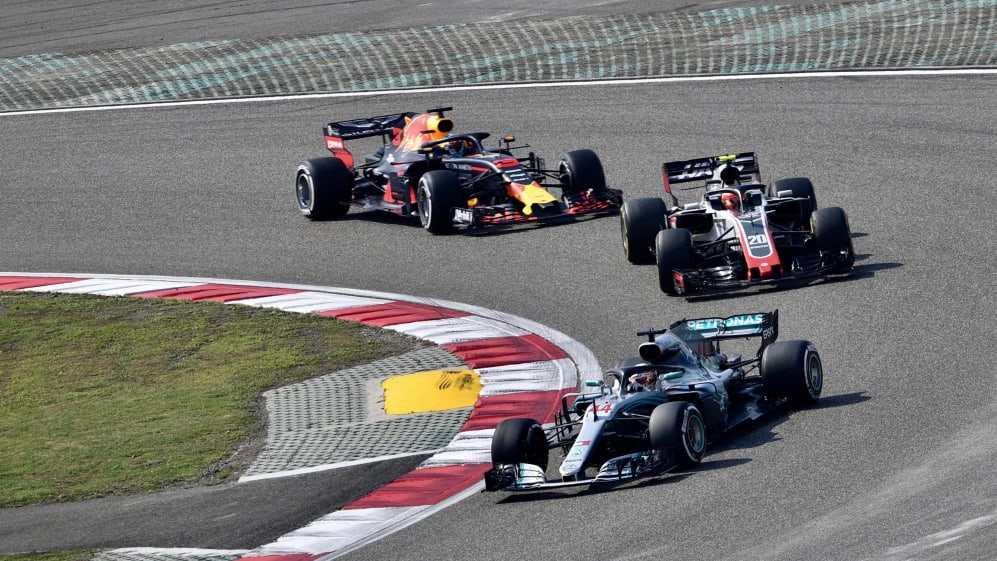 HAMILTON ON LAST YEAR'S BAKU CLASH WITH VETTEL
Hamilton was on course to win here last year, before an incident with title rival Sebastian Vettel. First Vettel hit him from behind, with the German feeling he had been brake-tested. Then Vettel pulled alongside and turned into Hamilton in frustration.
Hamilton has moved on from the incident and believes the level of respect between the pair has risen since. "I think it's good to see fire in the people who are competing," he said. "It's also good to see that we're not perfect. Nobody's perfect.
"We all make mistakes, but it's more so how people handle it and how they progress is what you can really learn from. He is a champion himself and has progressed - how he presents himself, how he speaks and continues to grow. I think the respect has grown, actually, a considerable amount since then."
HAMILTON ON HIS FUTURE
Hamilton's future in F1 and indeed with Mercedes has been a talking point all year. His contract expires at the end of the season and while he said on Thursday that Mercedes is the team for him, he admitted a new agreement had yet to be reached.
"I'm not waiting [for anything]," he said. "I'm fully committed to Mercedes. [I plan] to be with the team for the future, so everything's been about getting on with it.
"Obviously we were planning on doing it after the last race. We had a lot on, I was not really around — I think I had one day at the factory and then I was in China and then I was in the States.
"It's not a rushed thing. I've made it very, very clear and they made it very clear that they want to continue, so it's quite an easy thing. I don't think either of us have the personality to say, 'I'm definitely going to be with you next year' and then not be with them next year, so it's just about finalising and signing off."
Should Hamilton put pen to paper, it would see him start his seventh season with Mercedes in 2019, breaking his record of six years with McLaren in the first part of his career.