Hamilton now 'understands' Sochi struggles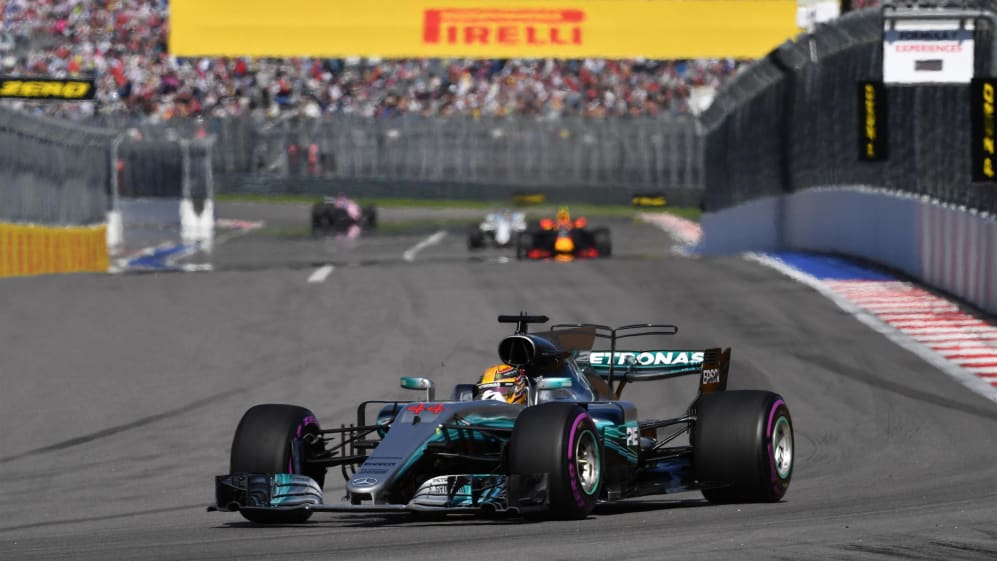 Lewis Hamilton believes he can now pinpoint exactly why he couldn't match the frontrunning pace during a 'very, very tough weekend' in Russia.
The Briton struggled throughout, qualifying half a second down on team mate Valtteri Bottas and coming home a distant fourth, 36s down on the Finn - the first time in nine races that the three-time world champion hasn't finished on the podium.
"I can't remember having as difficult a weekend," Hamilton told reporters following his fourth-place finish. "Probably the last time I remember was Baku [in 2016].
"Ultimately I just was not quick enough. I couldn't put the car where I was comfortable, and then in the race I had overheating so I just had to settle for fourth.
"A big congratulations to Valtteri, he did an exceptional job all weekend - he was quickest.
"I think through the race I understood [the problems] yeah. Speed wise, I think I know where it is, so I'll just try and fix for the next one.
"I think I definitely had the pace to be with the back [of the front three], but I don't know if I would have been able to make a big difference moving forwards or not - ultimately track position was everything. It's been a very, very tough weekend."
Mercedes chief Toto Wolff said Hamilton's struggles had tempered his feelings towards Valtteri Bottas's maiden success somewhat.
"I am delighted [about Bottas's win], but the emotions they came out and it's a little bit bittersweet because Lewis is P4 and we didn't have the pace on his car and we need to understand why," Wolff told UK broadcasters Channel 4.
"From a gut feeling now, we have a lot of work in front of us to make our car a sustainable winner and us again for the championship."
With main title rival Sebastian Vettel finishing second, Hamilton now trails the German by 13 points in the standings. Bottas meanwhile moves up to 63 points, 10 behind Hamilton, and 23 behind Vettel - the closest the championship top three has been after four races in five years.