Hamilton overwhelmed by 'magic' Singapore pole lap
"I'm super overwhelmed," said Lewis Hamilton just moments after stepping out of his Mercedes, having secured pole position against the run of play for Sunday's Singapore Grand Prix. How good was that lap? Well Hamilton said it "felt like magic"…
Ferrari were heavy favourites for pole position at Marina Bay, but they endured what Sebastian Vettel described as a "messy" session.
Mercedes cut it fine in Q1, with Hamilton running the ultrasoft tyres rather than the quicker hypersofts, only two places above the drop zone. But from there, they got better and better, building to a tremendous crescendo courtesy of a lap, which in the words of Mercedes chief Toto Wolff, was "epic".
Hamilton nailed a scintillating lap with his first effort that was around six-tenths quicker than anyone else could manage and a staggering 11.9s quicker than his 2009 pole time. The four-time world champion pushed a bit too hard on his second lap, but it mattered not.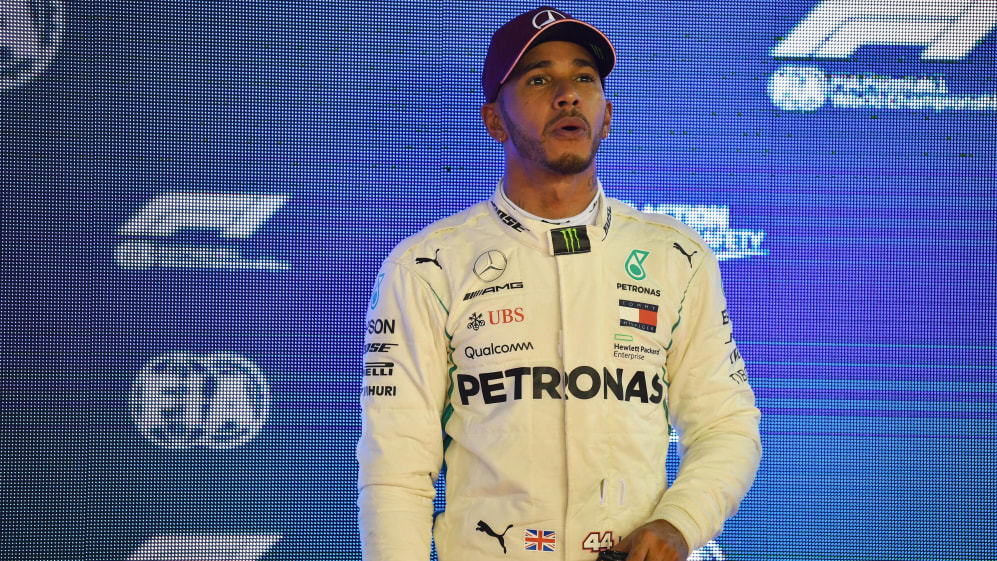 "Wow," said Hamilton. "That was a hard qualifying session. That lap felt like magic. I don't know where it came from, but it all came together.
"I want to say a huge thank you to all the team, everyone is working so hard to pull out extra bits and today, I managed just for that one lap to get it right. Next one, I was trying to push a bit more. I'm super overwhelmed, absolutely overwhelmed. My heart is racing, I might have an anxiety attack in a second!"
Ferrari secured a one-two in third practice, with Hamilton half a second adrift. At that point, Hamilton thought pole was out of the question.
"I was nervous going into qualifying because I didn't think we had the pace, we were half a second behind these guys. I was thinking there was no way I could find half a second.
"In Q1, we went through on the ultra. We got into the last session, and it was about putting all the bits you found in practice and trying to see if you could put it in the perfect puzzle. 99.9% of the time it doesn't go right.
"But I didn't have wheelspin, I didn't have snap, the car was just underneath me and I managed to maximise pretty much every corner, I can't remember one I thought I could do more.
"We knew coming here that the Ferraris particularly but also the Red Bulls would be hard to beat, so this is an incredible moment for us to be on pole here considering the circumstances."
Only he will know what he did around that lap.... It's surreal
Wolff was full of praise for his driver, who secured his 79th pole and 96th for Mercedes. "Stardust," Wolff told Sky Sports F1. "I can't explain what happened on that lap.
"He's just such an exceptional individual and exceptional driver. Only he will know what he did around that lap. He just spoke to his engineers and he said 'show me the overlay'. It's surreal."
Mercedes are targeting their fourth victory in five years in Singapore, with Hamilton leading Vettel by 30 points in the drivers' standings and the Silver Arrows heading Ferrari by 25 points in the constructors' championship.