Hamilton rues Mercedes' Austin strategy as wait for title goes on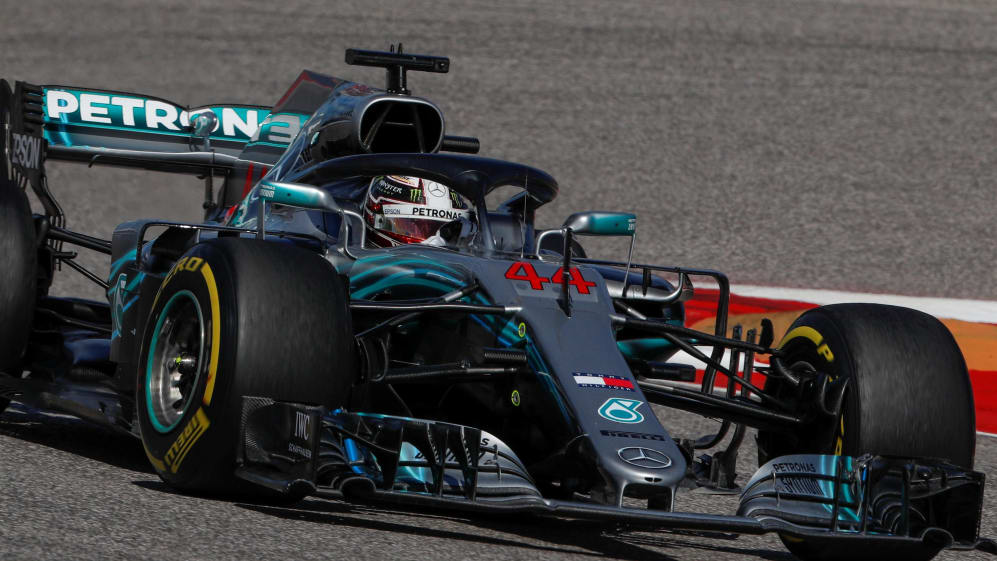 Lewis Hamilton may have lost the lead at the start of the United States Grand Prix, but title rival Sebastian Vettel's spin meant he was still in good shape to win the title in Austin. But that must now wait until at least Mexico after the race took an unexpected turn - with Hamilton suggesting Mercedes' tyre choice in qualifying and their decision to pit during the Virtual Safety Car were not ideal…
Hamilton needed to outscore Vettel by eight points to clinch his fifth world title in Austin but he dropped behind Kimi Raikkonen at the start, with the Finn starting on tyres one step softer, and then was leapfrogged by Max Verstappen, who did just one stop to Hamilton's two. With Vettel recovering from a spin, when trying to pass Daniel Ricciardo, to finish fourth, the title race remains alive heading to Mexico.
"I think [the team] did want to win the race, it just didn't play out the way that we had planned and I think it already started from Q2," said Hamilton, who increased his lead over Vettel to 70 points with 75 still to play for. "I think that tyre was the wrong tyre to start on.
"We had already seen, a long, long time ago in the year Kimi starting on a softer tyre, I think it was in Austria. We already knew there was a big difference between the start performances on these different tyres yet we fell for something that we already knew was potentially not the way forward and obviously lost position to him and then wasn't able to keep up because he had clean air and a better tyre.
"There was definitely a lesson learned for us and we'll definitely go to the drawing board but performance-wise it wasn't our greatest weekend but we've had some incredible weekends this year and still to get a third, I'm still grateful for that but naturally starting first and finishing third is never a good thing."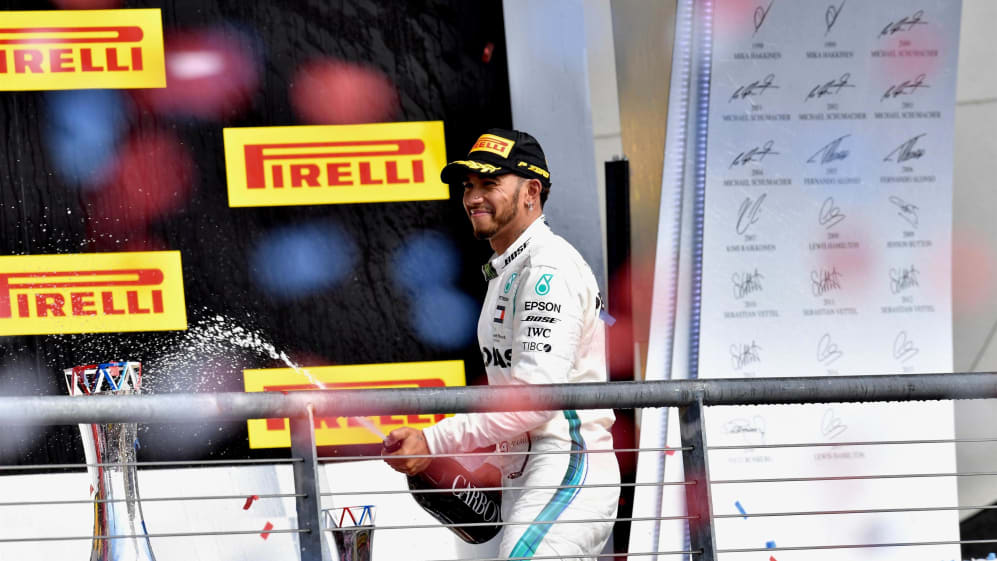 When Ricciardo retired a few laps after his Vettel clash, the Virtual Safety Car was called into action and Mercedes instructed Hamilton, running second to Raikkonen, to do the opposite of what the Finn did with regards pitting for the first time. Raikkonen stayed out, so Hamilton boxed on lap 11, swapping supersofts for the softs despite that rubber being capable of running deeper into the race than Raikkonen's ultrasoft.
It looked to be a good move, as Hamilton quickly found his way back up to second and was pressurising Raikkonen, whose tyres were very old, but he couldn't find a way past. Raikkonen was able to stretch his first stint and create an opportunity to do a one-stop race. By stopping earlier, Hamilton was forced onto two stops, with teams limited on tyre data given Friday practice was a washout.
"Ultimately I came out and the pit window was very, very close, but then after I did my stop it was 12 seconds and it was way, way too far to catch up," he said, referring to the gap between himself in third and Raikkonen in the lead. "I'm not really quite sure how the strategy ended up like that. It's always difficult.
"You only have a certain amount of life with the brand new tyre to make a difference and once you put 12 seconds up there's none left."
That said, Hamilton remained positive about his title hopes – which are still very favourable. The Briton will make it five titles in Mexico next weekend if he is inside the top seven, regardless of where Vettel finishes. Vettel must win and hope Hamilton is eighth or lower if the fight is to go on to Brazil.
"I'm really happy," he said. "We still got a top three. It's still close; Ferrari picked up their game this weekend, so we push hard for the next race. The key was that I at least finished ahead of Seb and for me it doesn't matter when you win the championship as long as you get it done.
"Ultimately we wanted to win the race today and I think going backwards two steps is not a good result but as I said, you can't win them all, you can't always get them perfect."