Hamilton: Points advantage over Ferrari a 'dream'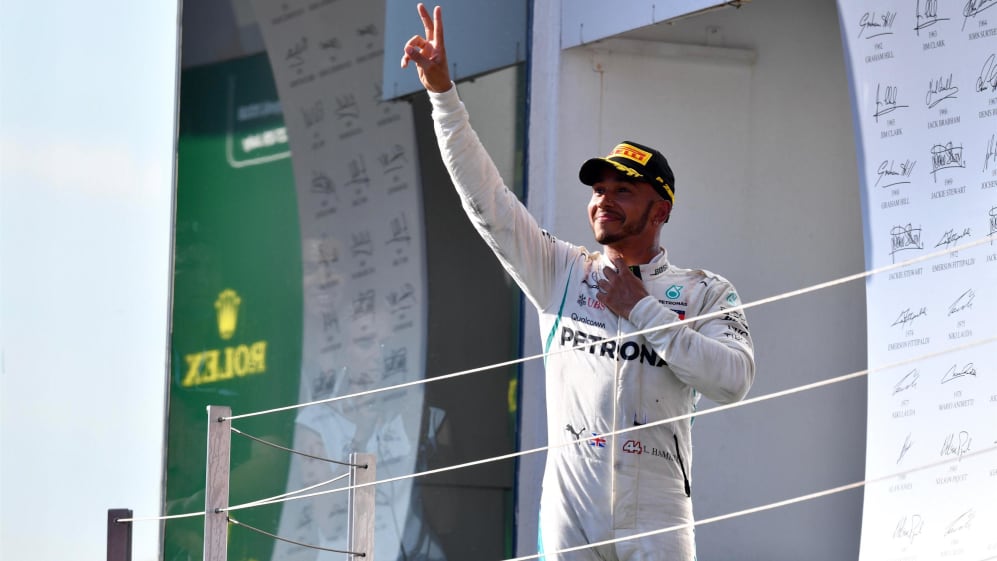 Lewis Hamilton admits Ferrari have been ahead of his Mercedes team this year. That might explain why he is pretty chuffed to have headed into the summer break with a 24-point lead in the driver standings…
Hamilton found himself at the back of the field at Silverstone, before recovering to second. He then won from 14th in Germany and triumphed again in Hungary, despite the Hungaroring being a track where Ferrari were favourites.
His chief title rival Sebastian Vettel, meanwhile, won the British Grand Prix, but crashed out of the lead in Germany and could only rescue second after lacking pace in wet qualifying in Hungary.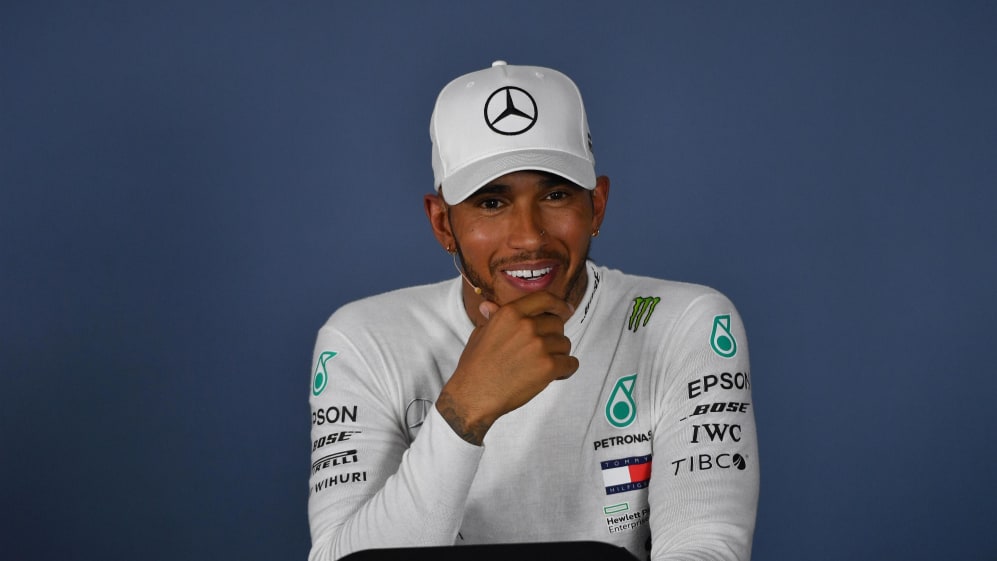 "I really could only have dreamed that we would be in the position that we are in right now, considering all factors and based on our pure performance, where we stand compared to the Ferraris," said Hamilton.
"I'm really happy, going into the break, particularly with back-to-back wins. I think that boost will last a long time for our team and it's encouraging for everyone so I'm excited for the break.
"Second half is usually… it gets a bit better on our side so we will go and prepare and make sure we come back even stronger."
That last statement may worry Ferrari. Last term, after the summer break Hamilton won five of the first six races and finished second in the other. In that period, Vettel managed just two second places, a third, a fourth and two DNFs.
However, Hamilton is under no illusion of the challenge he faces if he is to beat Vettel to becoming a five-time world champion, particularly give how open this year's title fight has been so far.
"We've got work to do, we've got things to improve, we've got performance to bring moving forwards," he said. "We've got to try and catch them [Ferrari] – but we've got to continue to keep rising with all the other elements, which allows us to beat the Ferraris when they don't bring their A game.
"I don't believe there's ever a moment that you've got your hands on the title or the trophy. We've got a long, long way still to go and there's still nine races.
"So a lot can happen moving forwards but what's really important is that we continue to keep up the pressure and keep working as we have done until now.
"There's nothing we really need to alter. I think our work ethic has been very strong and the team morale is better than ever and the spirit is better than ever."
Hamilton has taken five wins to Vettel's four in the opening 12 races to open up his 24-point lead, but there are still nine races and a potential 225 points up for grabs.