Hamilton predicts Silverstone will be 'most physical race of the year'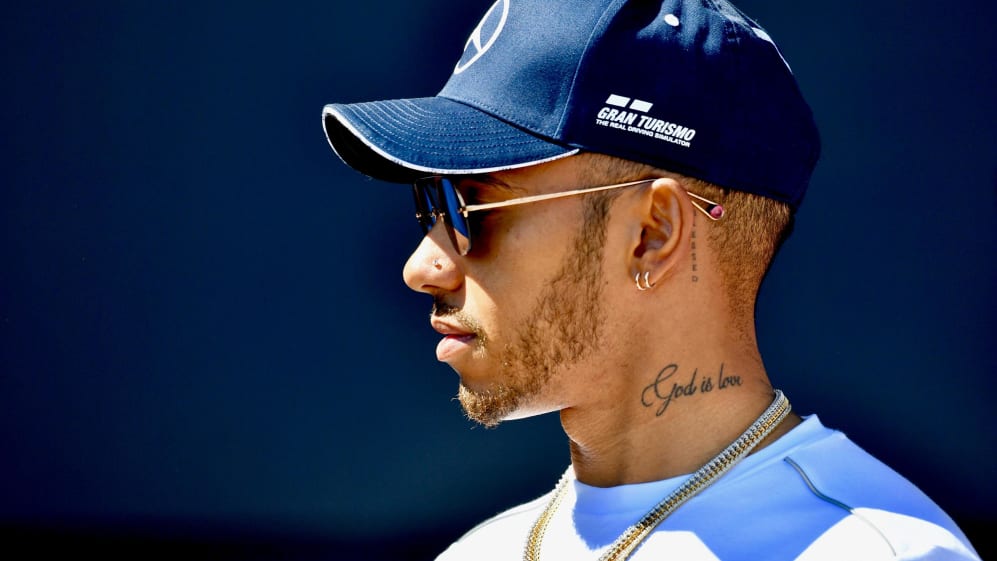 The temperature was hot and the g-forces were high when the drivers hit the track for the first sessions of the British Grand Prix weekend. And ahead of Sunday's race, Silverstone master Lewis Hamilton said he was expecting to have to dig deep physically if he's to take his fifth straight win at the circuit.
After Friday's running, Hamilton couldn't hide his enthusiasm for the experience of manhandling his Mercedes W09 around the historic Silverstone circuit.
"It's got to be the best track in the world," said Hamilton, having clocked the fastest time in FP1 and the second fastest in FP2. "It's ridiculous. It's like driving a fighter jet around the track.
"The track is so fast. Oh my god, it's the fastest it's ever been. We're flat-out through Copse, through Turn 1, through Turn 2 with the DRS. It's insane. It's insane how fast it is… The faster it gets, the better it gets."
Although Britain is infamous for its wet weather, the only umbrellas likely to be in sight over the Silverstone weekend are the ones protecting people from an uncharacteristically fierce heat, with track temperatures during Friday's running rising as high as 50 degrees. It's set to make Sunday hard work for both the drivers and the tyres.
"It's going to be the most physical race of the year for me, I think," said Hamilton.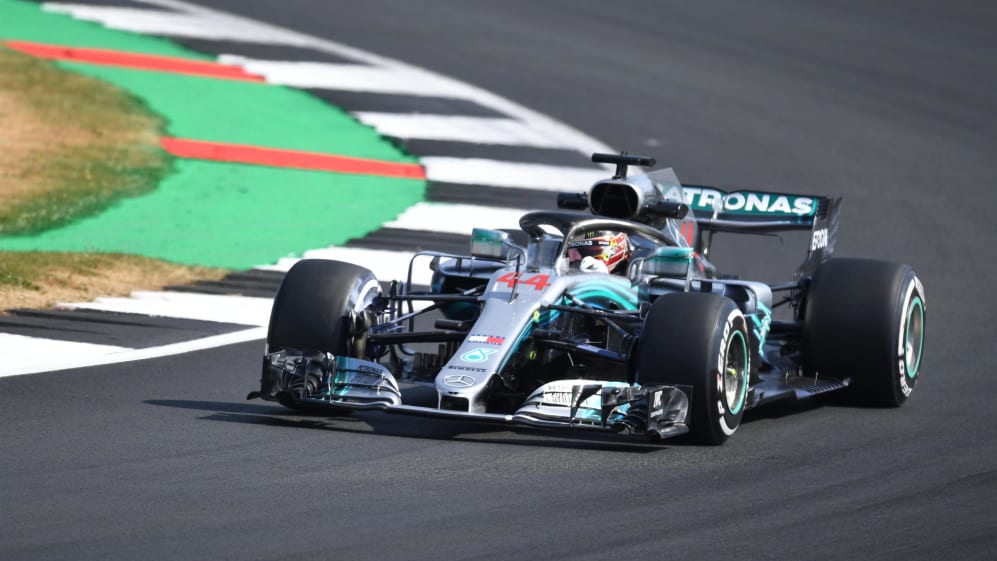 "It's one of the best tracks because it's so physical. The speeds we're going now, the g-forces we're pulling through Copse, through Maggots and Becketts – you're flat-out, going all the way into Maggots.
"The loads that you're putting through the tyre – this is when it really impresses me what the manufacturers are able to do with these tyres, because jheeze. Tens of thousands of Newton metres… I don't know how much that is in weight, but it's tonnes of weight going through these tyres and through your body."
Having been resurfaced in February of this year, Pirelli have reacted to the strenuous demands of the grippy British Grand Prix track by bringing their hardest tyre compound selection for any race this season to Silverstone, including the new, ice blue-walled hard tyre.
But nevertheless, Hamilton's Mercedes team mate Valtteri Bottas said that it was tyres – as well as a very potent looking Ferrari – that were his main concern for Sunday's race.
"[We had] some overheating issues," said the Finn after Friday's running. "The track temps were more than 50 degrees today and it's going to be the same thing tomorrow afternoon and also Sunday afternoon, so we just need to deal with that. We've seen before that the hard tyre is more robust and you can push it more. It's a bit slower but it will go longer.
"[Ferrari] look really competitive," he added. "For us, I'm sure we can still fight on performance. But as always, it's going to be close."