Hamilton: Race will be about damage limitation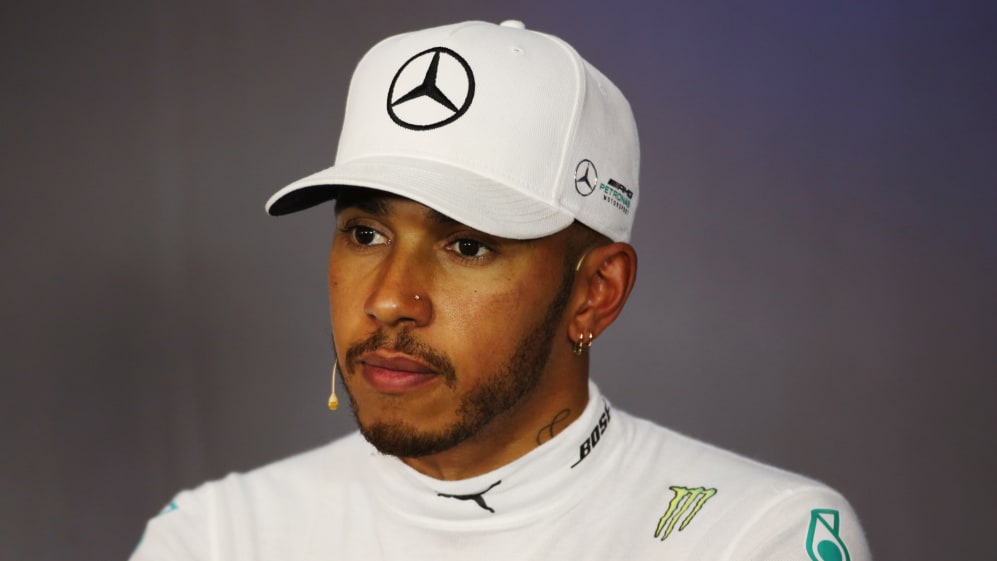 Mercedes' Lewis Hamilton says he'll go into Sunday's Grand Prix in Austria with a mind-set of damage limitation, given his starting deficit to title rival Sebastian Vettel.
Hamilton, trailing Vettel by 14-points in the drivers' standings after a fractious race in Azerbaijan, qualified third in Spielberg, but will line up eighth on the grid after a five-place grid penalty for an unscheduled gearbox change. Vettel, meanwhile, will start his Ferrari alongside Mercedes' polesitter Valtteri Bottas on the front row of the grid.
"Nothing changes at all, if I'm honest," said Hamilton about how he would approach the race. "It's just really trying to get yourself as high as possible and when it comes to the race it's about damage-limitation.
"You try to minimise the damage. I found out on Tuesday [that he would need a gearbox change], I think it was and, of course, you go in with a very positive mind about coming back and fighting and then of course something like that hits us.
"It's difficult for us all to swallow but we pull together as a team and we work as hard as we can. We've still got great performance and hopefully I can do a good job for the team tomorrow and get some good points."
Hamilton started the 2014 race in Austria from P9 after a spin in Q3, but climbed the order to finish second. However, the three-time world champion is less confident that he can perform similar heroics this time around.
"I'm pretty sure that back then there was a bigger difference in speed deltas between us and other cars so I think it's more unlikely than it was then," he said, "but I will give it everything I can and of course I would be happy if I could get up there.
"Perhaps the weather can come into play. I'll work as hard as I can to recover and try get as many points as possible. We still have great pace and the car has been fantastic here, so I know I've got the car to do the job. Let's see how it all plays out."
Hamilton also scotched suggestions that Mercedes could ask Bottas to play a tactical game and back Vettel up at the head of the race, saying: "It makes no sense for Valtteri to slow down. That will not be the case. It makes sense for him to push as hard as he can to win the race."
Hamilton finished third and seventh respectively in his two previous starts from outside the top six on the grid (in Belgium in 2016 and in Monaco earlier this season). He has not finished off the podium for two successive races since failing to reach the rostrum in the 2013 season finale in Brazil and the 2014 season opener in Australia.