Hamilton - racing 'two against one' is never easy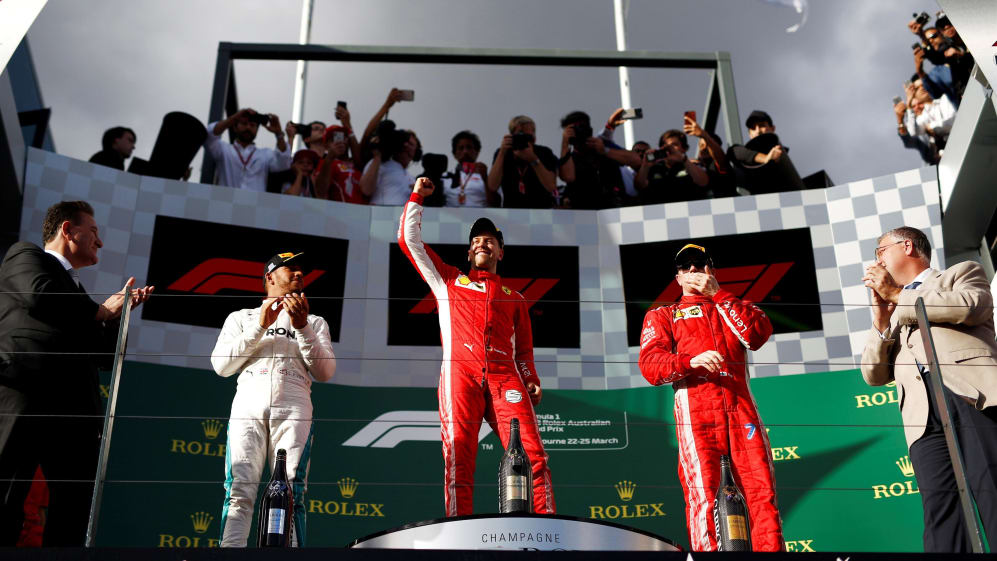 Everyone misses their mates when they're not around – and Lewis Hamilton is no exception. After being out-foxed by Ferrari in Australia on Sunday, the world champion admitted he wished team mate Valtteri Bottas had been with him at the sharp end of the race.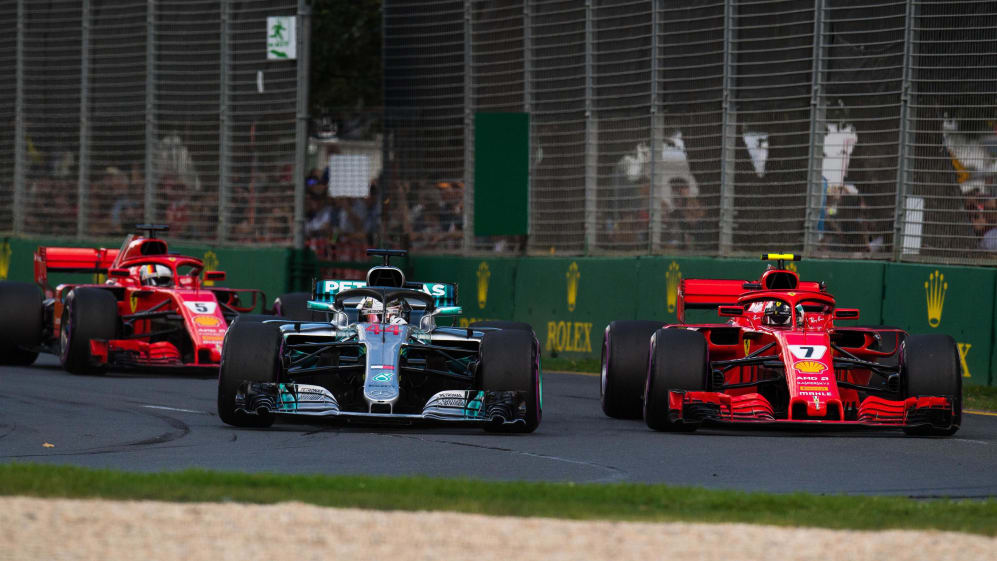 The Ferraris were always going to play one off the other, there's two of them
Hamilton started from pole, but surrounded by the scarlet cars of Kimi Raikkonen and Sebastian Vettel. Bottas, meanwhile, was 15th on grid after a qualifying crash and gearbox penalty, leaving Mercedes with far fewer strategy options – and Hamilton to battle alone for victory.
"It's definitely not easy to fight against a team with two cars in the mix compared to one team with one," said the Briton, who was ultimately beaten by Vettel after a strategy miscalculation by Mercedes allowed the German to leapfrog him during the Safety-Car period.
"The Ferraris were always going to play one off the other, there's two of them. They've got two aces or whatever, two jacks or jokers. You pit one guy which forces you to protect yourself on the undercut, but the other guy's in the clear.
"And in my mind I was like 'just like look out for number three' (on the road - Vettel), as that's who I think I was racing, but Kimi drove fantastically well – he was generally quick all weekend."
Backing Bottas to bounce back from his costly qualifying error, Hamilton added: "I think we will work together and Valtteri will be working very hard to make sure he's up there. I mean he's going to be fighting for wins this year for sure.
"It won't be as it is today, but I think today probably has shown that while last year for sure it was important to have both cars up there, maybe now it's shown that it's even more important than ever before, especially with Red Bull being there and both Ferrari drivers now."
The strategy behind strategy
Fighting solo at the front, Hamilton controlled the first half of the Grand Prix. But after seeing Vettel emerge ahead after his pit stop, the four-time champion admitted he wished he'd had more personal control over race strategy, convinced he had more than enough performance at his disposal to win.
"It's such a team effort, but when you're relying on so much computers, so much data, so much technology to come up with the strategy or whatever it may be, I wish it was down more to personnel.
"I don't know if that is the right saying, but I wish it was more in my hands because, as I said, I feel I was driving as good as ever – really, really happy with how I was driving. Anyway, I will take that onto the next race, apply it exactly the same as I have this weekend and try to grow – try to grow within myself."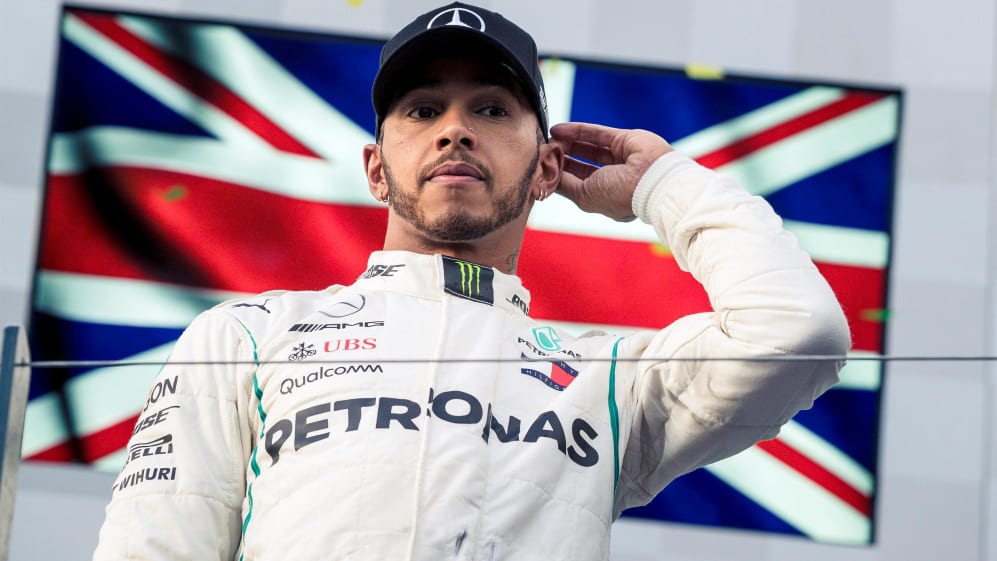 We still got second today - it feels like a dark cloud, but it's not
At one point Hamilton looked set to defy team orders and take things into his own hands, pushing hard to catch Vettel despite his car's high temperatures. But after making a mistake and running off track in his pursuit of the Ferrari, he then decided to go against his 'racing spirit' and back off and play the long game.
"I was like 'Can I fight? Can I go?' and they (the team) were taking their time, so I was like 'I am going for it' and I gave everything in that moment. I was quite close behind in his tow, just nipped the right front and didn't make the corner.
"After that I was catching him again, but in trying to catch up temperatures again were on the limit so I was constantly being pushed and pulled. I just thought, I couldn't get him in those other laps, my tyres are going to be worse now, I am driving at 110% and I am risking everything just for that seven points, so I probably should just sit back, save my engine and use the life of it for the next ones.
"Now that goes against my spirit of racing, because I want to race right down to the last line. I am fit enough, I felt good, but the way the sport is set up with fuel saving and all these different things, three engines, you have to think about them and back off."
Staying positive
But despite losing a race he felt he could – and should – have won, Hamilton insisted he and Mercedes can head to the next round in Bahrain in confident mood.
"Everyone in the team is feeling it, but there's been so much great work, so much positivity to take forward with us," he concluded. "We still got second today. It feels like a dark cloud, but it's not. It's still a positive result, we've got a great car and we are still the world champions – and with a couple of adjustments we can win the next race, I believe that."