Hamilton relishing prospect of 'harder times ahead'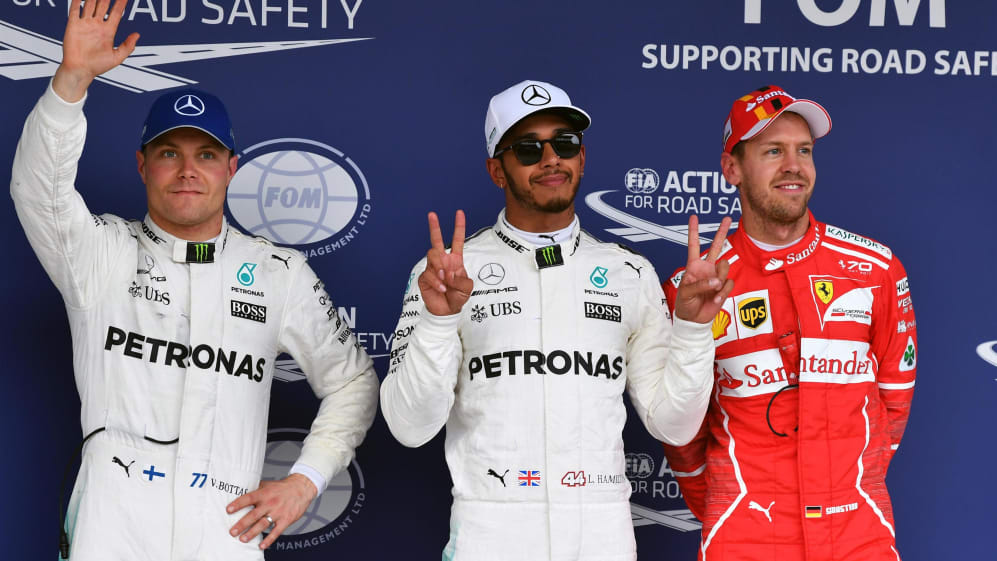 Newly-crowned world champion Lewis Hamilton says that far from contemplating retirement after securing his fourth drivers' crown, he is instead looking forward to even tougher battles with the likes of Sebastian Vettel and Max Verstappen in the future.
Hamilton wrapped up the 2017 title in Mexico on Sunday, but insisted that despite becoming the most successful British driver in history, he has no intention of following the example of former Mercedes team mate Nico Rosberg, who called time on his F1 career after clinching the 2016 championship.
"Obviously each year, I could do the easy thing like obviously Nico did which is just stop and retreat with these four titles, but I think there's more in me," said Hamilton. "I think there's more to come, more of a challenge, as there's harder times ahead and I like that, I love that, that's challenging.
"I do think about 'Jeez, it would be so nice at some stage just to live in one place', a lot more socialising, walking your dogs every day or surfing, whatever it is, but staying in one place for a period of time. But then I'm thinking there's a lot of life to live beyond forty, there's a lot to go and so the balance is: I can't come back to Formula One, so there's going to be a point in which OK, I've had enough.
"I've already been blessed and had such a wonderful time here in these ten years. Hopefully I have my place here and I'm going to continue to – whilst I'm at my best – continue to try and… and I want to go out on top so that's my goal."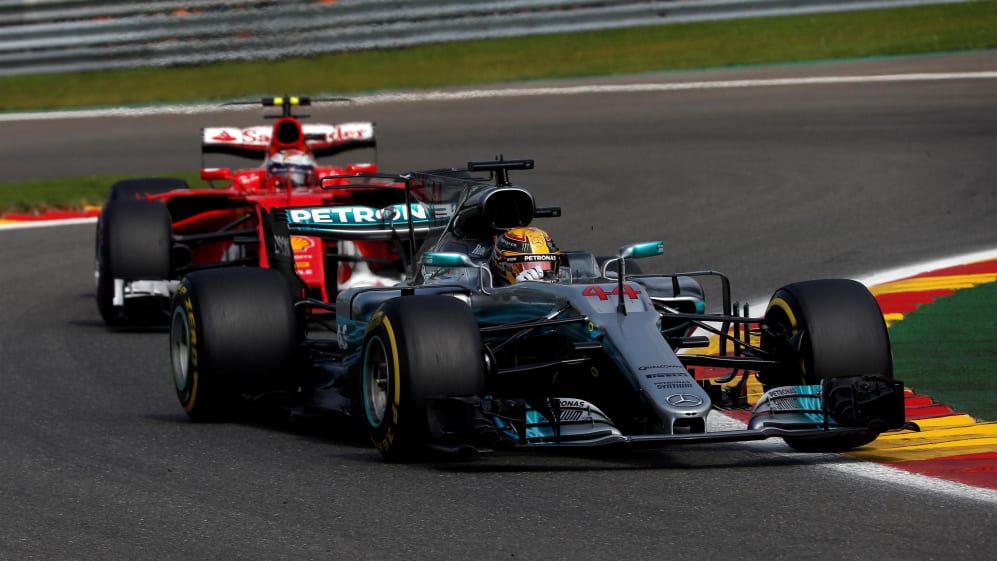 Hamilton's success this year means his title tally is now the same as that of his 2017 arch rival, Ferrari's Sebastian Vettel, and the 32-year-old admitted that beating the German remains a strong source of motivation.
"It's kind of cool to be in this battle with him," he said. "He got 50 poles here and I'm kind of like, I don't want to give him any more poles because he gets closer to me. That's inspiration to keep pushing it, you know?
"Then the same with wins, same with championships and so then I see him sign for another three years with Ferrari and I'm like, Ferrari are not going to like me for the next couple of years. But it's OK, because we're going to make it as hard as it can possibly be for them to win championships but I really am looking forward to that battle with them."
And after seeing 20-year-old Max Verstappen beat both himself and Vettel in Malaysia and Mexico this season, Hamilton added that taking on the next generation of F1 driver was another factor keeping him on the grid for the foreseeable future.
"Big congratulations to Max," he said. "He's really the brightest young star that we've seen for some time and I was hoping to have a bit of a battle with him here but it wasn't meant to be. But there will be many more to come and I hope that in his early era that I can be a good force and a good battle for him."