Hamilton rues lost opportunity to take 100th pole position, saying 'I just didn't put it together'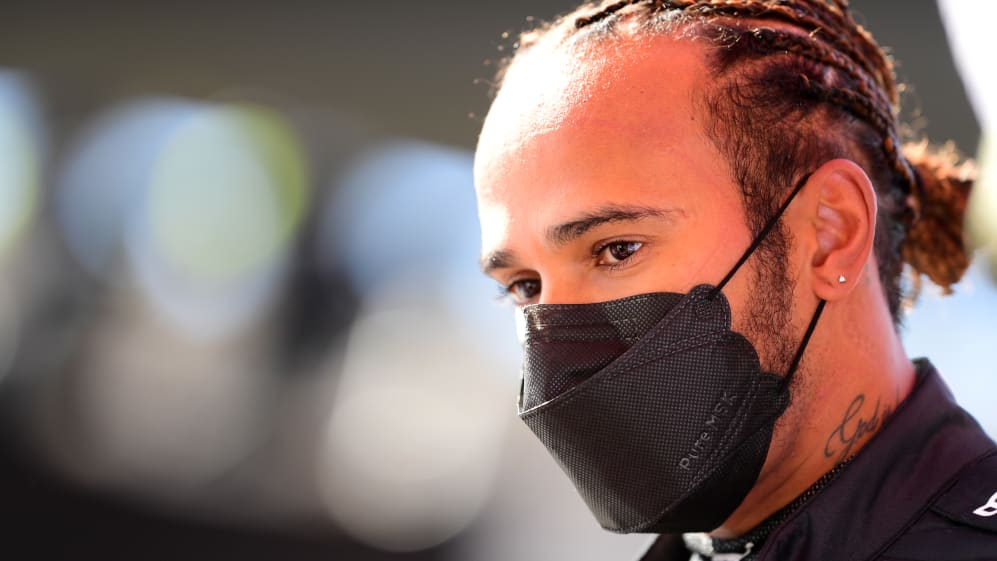 Lewis Hamilton missed out on his 100th career pole position by just 0.007s on Saturday as he was edged by Mercedes team mate Valtteri Bottas, and afterwards the reigning champion was left to rue the time he'd lost in a "messy" qualifying session.
Hamilton, who took pole here in October 2020, couldn't string together a lap fast enough to beat Bottas on Saturday afternoon at Portimao, with the Briton blaming himself for not getting it right amid the low grip conditions and stiff winds.
READ MORE: Bottas credits 'a lot of lessons' from Imola for first pole of 2021
"There was honestly so much time available and I just didn't put it together," he said. "It's really tricky conditions here. The surface of the track is very smooth, and not a lot of grip and the tyres – you need extra laps to get the temperatures even though it's a really nice day.
"Then the balance… one minute you have grip; the next minute you don't, so it's very tricky for everyone."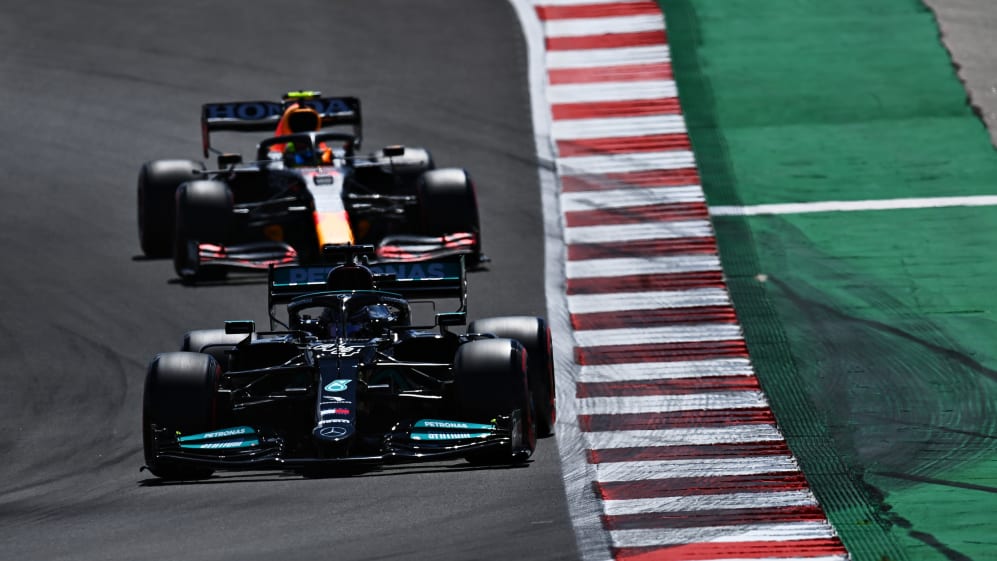 The seven-time champion said that his lap in Q2, which put him top in that session, was the only lap he was satisfied with on Saturday.
"It felt quite good in P3 today and… on that Q2 lap it felt solid, and I thought that we were in the right window but it's temperatures... there are gusts of wind so you can be unlucky and get tail winds that perhaps you wouldn't normally get on particular corners.
READ MORE: Disappointed Verstappen says he 'didn't enjoy one single lap this weekend' on way to P3 in qualifying
"It's a combination of things. Generally, not particularly the tidiest, not great laps from myself really, so I only had that one in Q2."
As for the Red Bulls, who start on the second row on Sunday, Hamilton added that he was surprised they were so far back – Max Verstappen was four-tenths off pole and Sergio Perez half a second – on the timesheets.
"I have not seen it but it's surprising; I didn't understand why they were where they were pace-wise today. it looked quite a messy day for them," he said.
READ MORE: Bottas denies Hamilton his 100th F1 pole as Mercedes lock out the front row at Portimao
"I think they'll be quick in the race; I think they usually are fast in the race. I don't really know where they're losing out today but I think it'll be a good, close battle between us three," Hamilton concluded, looking across to Bottas and Verstappen.
Hamilton and Verstappen are separated by just one point ahead of Sunday's Portuguese Grand Prix, while Red Bull are seven points behind Mercedes in the table. Just one more sleep until the third race of the season, with lights out at 1500 local time.