Hamilton says 2021 could be the 'most exciting season yet' as he addresses retirement talk
Reigning Formula 1 champion Lewis Hamilton says he enters 2021 "more excited" than he has been in a long time, despite his Mercedes team struggling at pre-season testing – and with question marks remaining about his future in the sport after he only signed a short-term contract last month.
According to many observers – and Hamilton himself – Red Bull appeared to be the favourites heading into the new year after three days of solid pre-season testing, while Mercedes looked to be on the back foot throughout, completing the lowest mileage of any of the 10 teams with Hamilton suffering two spins over the three days.
WATCH: Why did 2021's F1 drivers pick their race number?
He also begins this season having only signed a new contract with the team just weeks before testing – and even then it's only a one-year deal which will expire at the end of 2021. But asked ahead of the season-opening Bahrain Grand Prix whether this could be his last year in the sport, the seven-time champ reiterated his commitment to F1, and spoke of his enthusiasm for the future.
"In the current position I'm in I don't feel like this is the end," he said. "I think this looks like this could be the most exciting season yet; we've got new teams, we've got new formats, and it's [the competition is] closer. I don't feel like I'm at the end but only in the next eight months or so I'll find out whether I'm ready to stop or not. I don't think I will, personally, but you never know.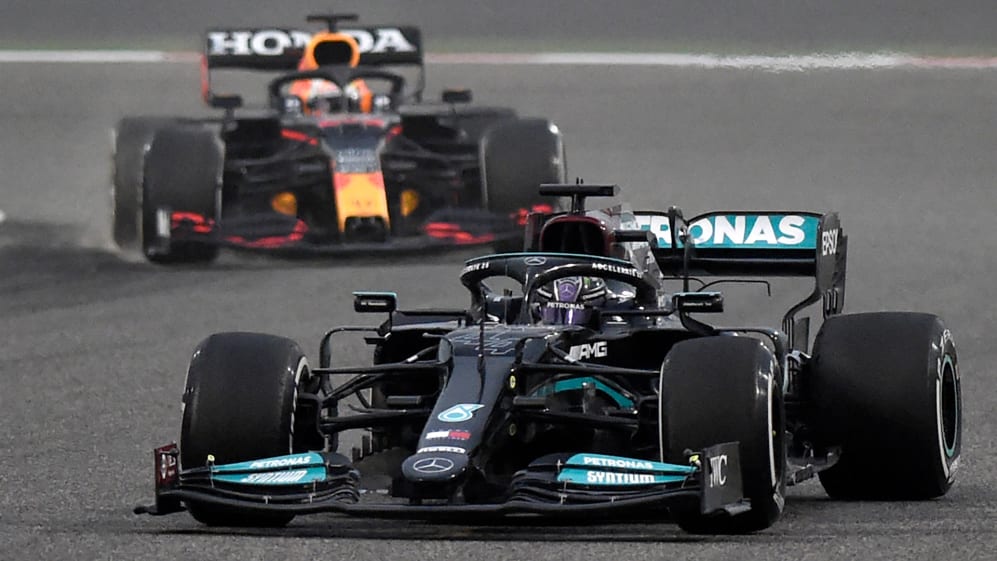 "I'm fully committed to this sport. I think this sport is in, I think, the best place it's been in terms of the steps we are taking. I'm really proud what F1 is doing in terms of acknowledging that they have a great platform to work all over the world and I love what I'm doing, and I've arrived more excited than I have in a long time," he added.
Doubts over Mercedes' title defence sprung when reliability issues hampered Hamilton and Bottas in Bahrain pre-season testing, and both of them encountered stability issues with the W12 – while Red Bull's Max Verstappen set the pace over the three days. But Hamilton insisted that was not getting him down ahead of the first race of the year.
READ MORE: Bahrain Grand Prix to go green from 2022 thanks to sustainable energy plan
"It's massively exciting for us as a team," maintained Hamilton. "We're currently not the fastest, and how are we going to work together, how are we going to unite in order to get to where we want to be?
"And that for me, I can't tell you… I'm so excited for that challenge and again seeing some of the other teams close, I think it's going to be great for fans, but I love that collaboration with the men and women in my team in trying to get to our common goal."
As for a new contract, Hamilton said he has told Team Principal Toto Wolff that he would like to start new contract discussions earlier this time around – if he is to continue in F1 as the championship enters a new era in 2022.
"I wanted a one year deal and yes I said to Toto it would be good, if we are to work on the future together, we should talk about it much earlier than January just before season testing starts," he said.
The Briton has only won two season-openers over his glittering 14-year F1 career, but has four victories in the Bahrain Grand Prix – including one in 2020. With Red Bull on the rise, Hamilton's hopes of a fifth Bahrain GP win could be under threat.
WATCH: Relive the action-packed 2020 Bahrain Grand Prix ahead of this weekend's season opener