Red Bull are a 'different animal' in 2021 says Hamilton as he expects 'great battle' this year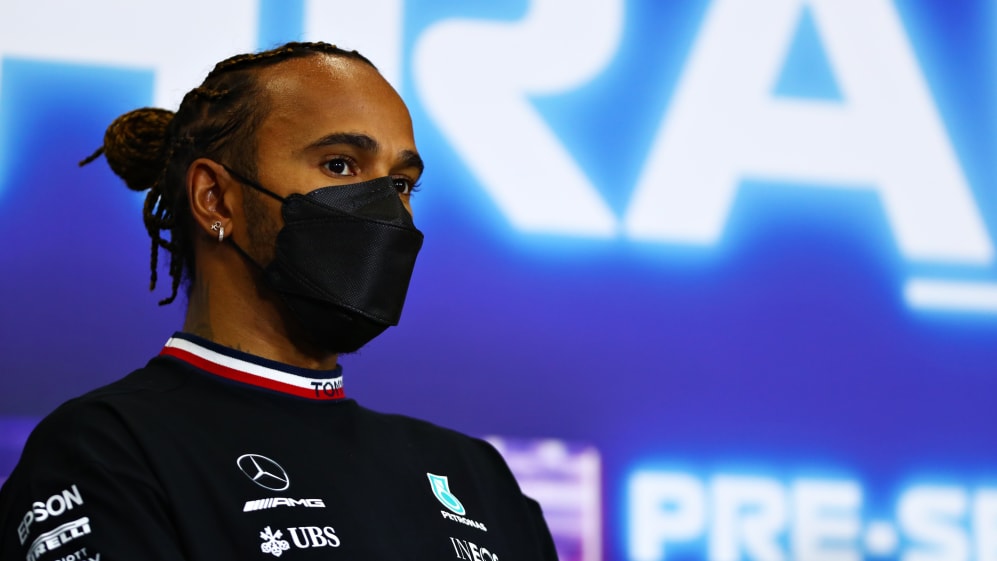 Red Bull's strong showing in pre-season testing has led reigning champion Lewis Hamilton to anticipate a "great, long battle" with Mercedes' rivals this year, given that they have a new driver line-up, and the RB16B already looks like a formidable machine.
Sergio Perez topped the time sheets on the final morning of pre-season testing with the fastest overall lap of the test so far, and in the lunch break Hamilton was asked whether Red Bull, rather than Mercedes, are now the favourites heading into the first race.
GALLERY: The best pics from the final day of testing in Bahrain
"They can be favourites if they want," replied Hamilton. "I mean, they're looking strong. I don't really focus on that kind of stuff and they've had some really good running, Max [Verstappen has] – both the drivers have – been looking quite strong.
"They're going to be a different machine or animal this year with, I think, a really good, strong line-up for two drivers and a really good car.
Verstappen, who drives in the final session of testing, won the final race of 2020 and that, to Hamilton, was a hint that the Honda-powered team will be a real threat this season.
"Having seen them winning the last race you can only assume they're going to be right there if not at the front, at the first race, and it's going to be a great, long battle with them through the year," he said.
READ MORE: 5 things we learned on Day 2 of pre-season testing in Bahrain
Hamilton's team mate Valtteri Bottas, whose running was truncated by a gearbox issue on Friday and made more difficult by a "snappy" and "unforgiving" rear end on Saturday, was coy about the challenge faced by Mercedes this season.
"It's so hard to say at the moment where we are, where other teams are, and obviously we don't know their run programme, what engine modes they're running and what fuel load – but I have a feeling it's going to be close. That's all I can say," explained the Finn.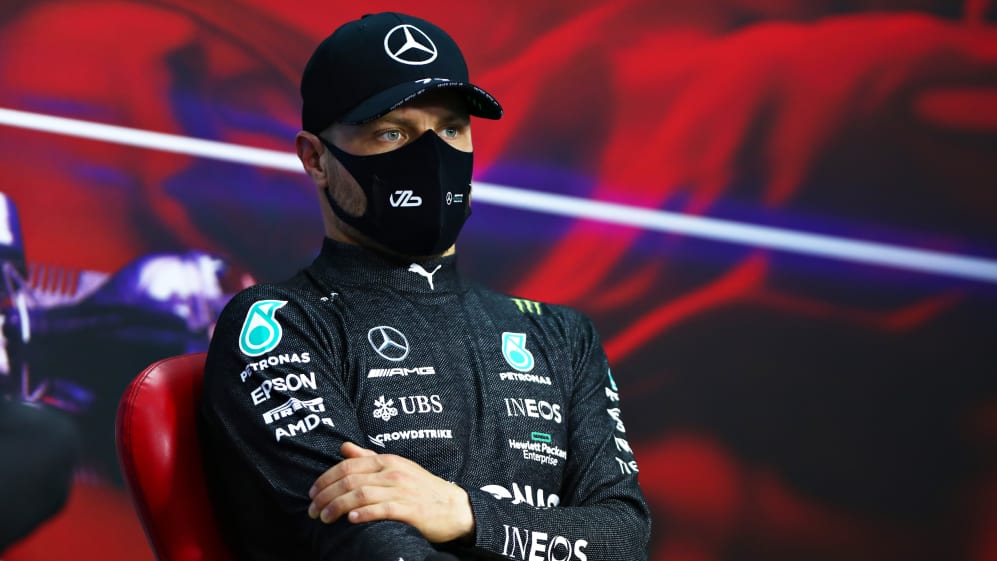 However, he was buoyed by a much smoother final morning of testing, as he logged 84 laps in his day three stint and finished seventh fastest.
"I feel like we made a decent recovery," he added. "I can't say that we fully achieved the mileage that we wanted for the three days but actually, not that far off.
READ MORE: Who's driving on Day 3 of pre-season testing in Bahrain?
"Yesterday we made 95% out of it and today 100%; we had a really solid day with a good amount of laps and quality laps and quality tests so considering what happened on day one, [given] how day two and three went I'm pleased… but now it's time to turn that data into performance somehow in the next two weeks before the race," he concluded.
Hamilton rounds out Mercedes' testing schedule as he takes the wheel of the W12 on Sunday afternoon. Follow live coverage here, or watch it live on F1 TV.