Hamilton says he's 'grateful' to finish Monaco in P8 after close call with Ocon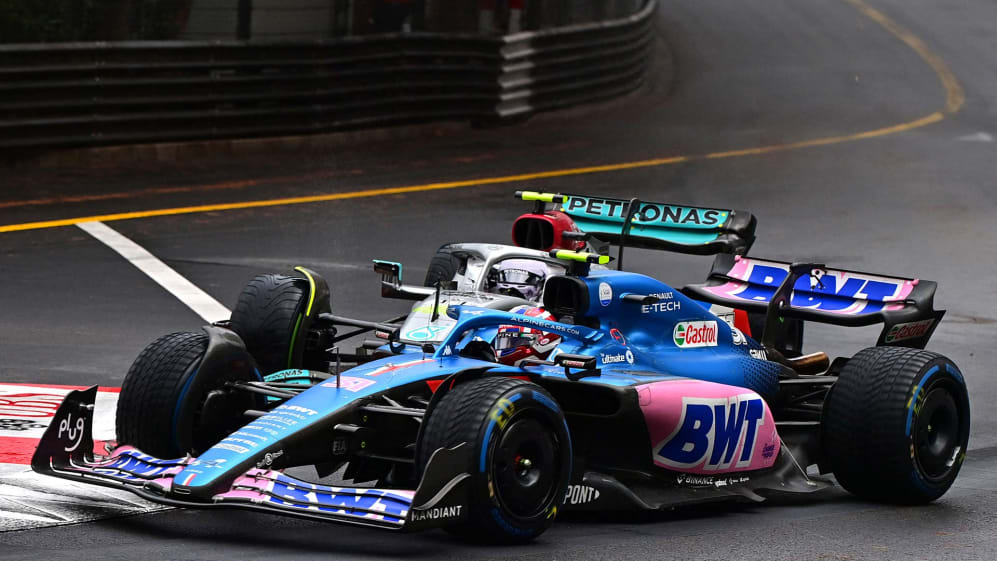 Starting eighth in Monaco is never ideal, so it was no surprise that Lewis Hamilton was one of many drivers down the order rubbing their hands together with glee when the rain arrived. He wasn't so happy about contact with Alpine's Esteban Ocon, however...
Hamilton found himself stuck behind the Alpine of Fernando Alonso early in the race, and, after pitting for intermediates he found himself behind the other Alpine of Ocon. On fresher tyres he was harrying the Frenchman but his Lap 18 attempt to pass on the main straight resulted in a coming together and Hamilton taking front-wing damage. A second attempt on the following lap was even more dicey, according to the Briton.
READ MORE: Russell takes away a 'lot of positives' after extending top-5 streak in Monaco
"I mean he put me in the wall, so I'm just grateful I finished," said Hamilton of the Lap 19 incident. "I'm so surprised that my car stayed together, so I'm grateful for that.
"I don't know what was possible, it certainly didn't help being stuck behind [Alpine] though," he continued. "It's been a tough weekend and I've had some unlucky situations, like the red flag in qualifying, so I'm looking forward now to turning the page and heading to Baku."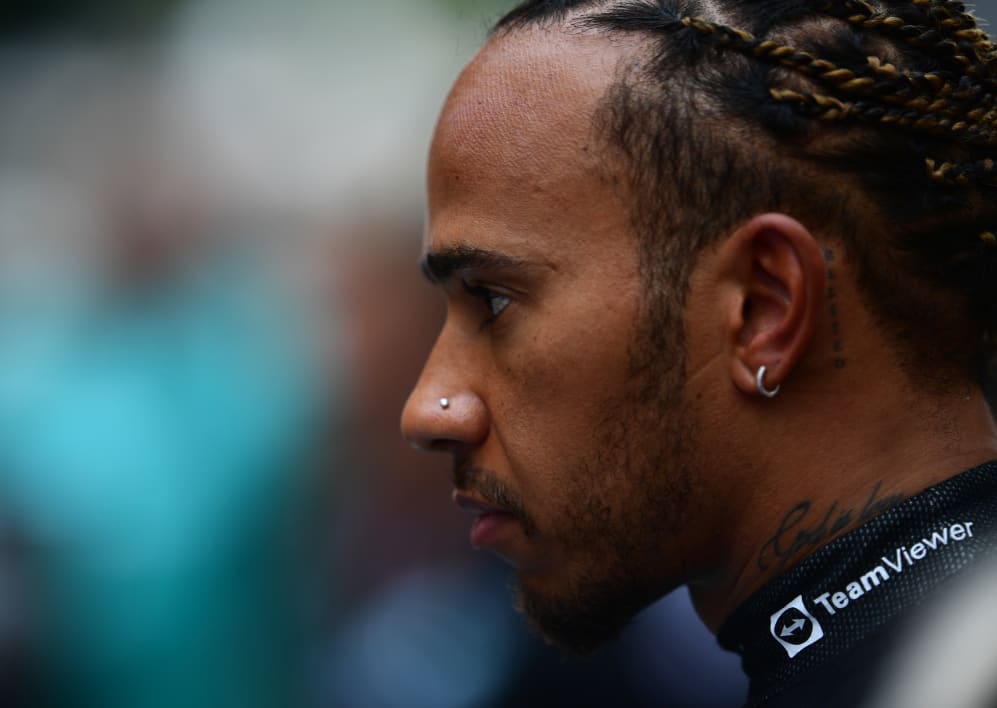 Ocon received a five-second penalty while front wing repairs let Hamilton go on the attack once racing resumed after the red flag. But this time he found himself back behind a very slow-moving Alonso, who was lapping over three seconds slower than the leaders. Hamilton was left trailing in P8, nearly 40 seconds behind fifth-place team mate George Russell at the chequered flag.
"Well, I knew that would be the case once Alonso qualified ahead of me," added Hamilton, "but there was nothing I can really do. I was hoping for some sort of opportunity with the rain, but it didn't turn into an opportunity. Then I tried to get by, then I got stuck behind his team mate so yes, one of those days."
HIGHLIGHTS: Watch the action from a thrilling race in Monaco as Perez holds off Sainz to seal third career victory
Monaco hasn't always been a happy hunting ground of late for Mercedes, so two points-paying positions for their drivers is perhaps not to be sniffed at as they enter Azerbaijan a distant third in the standings.
"It's a different kind of track, even though there are some similarities to the slow corners here in Monaco, but hopefully we can move forward and show a better level of performance like we saw in Barcelona," said Hamilton as he looked forward to the Baku street race.