Hamilton says W14 has been 'a nightmare to drive' as he prepares for challenging race in Mexico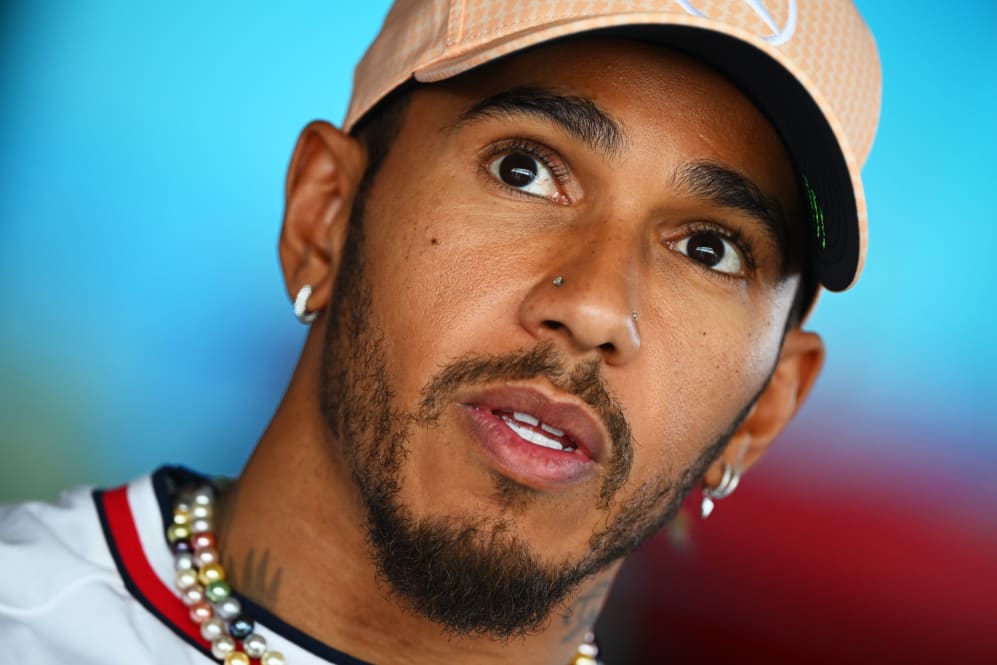 Lewis Hamilton and George Russell were left frustrated by the inconsistency of the W14 after they qualified sixth and eighth respectively in Mexico, with the former going so far as to say the car was a "nightmare" to drive.
After a strong showing in Austin last weekend, expectations were high for Mercedes heading to Mexico. However, they have struggled to replicate the same form, with Hamilton saying on Friday that the car was "night and day" different to drive.
HIGHLIGHTS: Relive the action from a dramatic qualifying as Leclerc takes surprise pole in Mexico
Hamilton was 10th in third practice on Saturday but after topping the timesheets in Q2 there were signs that Mercedes would be in the fight for pole. However, his best lap in Q3 of 1m 17.454s, while two and half tenths off pole-sitter Charles Leclerc, was only good enough for sixth.
Speaking after jumping out of the cockpit, Hamilton said: "I had been struggling all weekend with this car. The car has been a bit of a nightmare to drive, and to be able to piece it all. It just doesn't like this track.
"We made some good changes going into qualifying, was much happier with the car. I wish we had done it in the morning, but then Q1 and Q2 weren't looking too bad.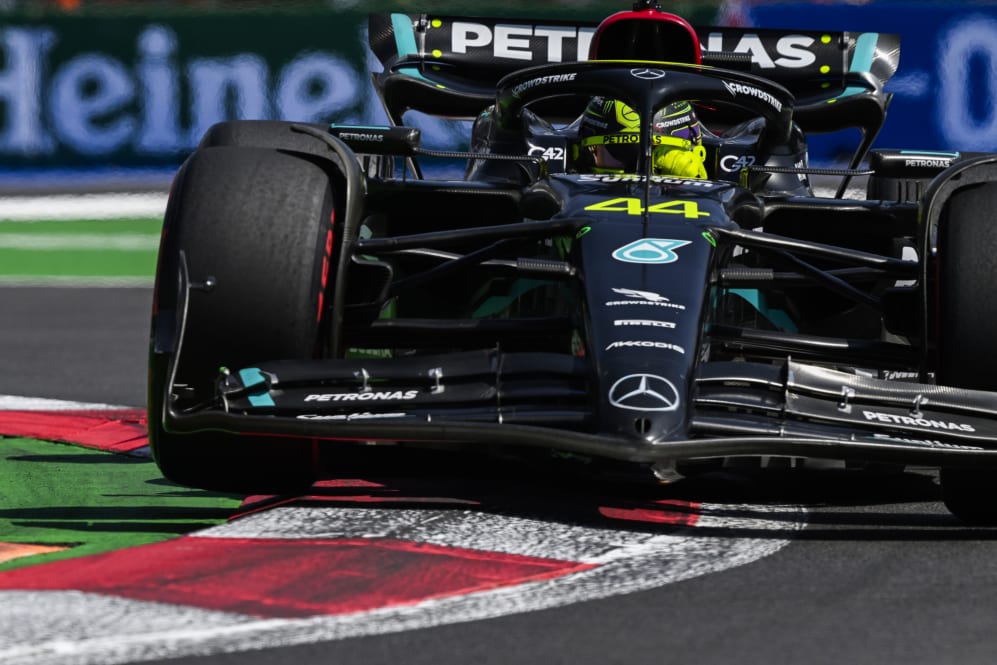 "Q2 second lap was great but the car is just really peaky, sometimes it works, sometimes it doesn't, and I just wasn't able to extract much more from it in the end. In a perfect world, maybe I could have been fifth but that's about it."
Mercedes have tended to fair better on race day than in qualifying so when asked what was possible on Sunday, Hamilton replied: "It's going to be a real challenge with that car tomorrow.
Leclerc takes sensational pole ahead of Sainz and Verstappen as Ferrari lock out front row in Mexico City
"We are overheating, brakes are overheating, it's going to be very hard for us to battle. So, I don't know what kind of race we are going to have but it's going to be on the knife edge."
Russell, however, will start from eighth on the grid after being unable to improve on his final attempt in Q3. He was also concerned by the inconsistency of his car that has left him in a tough starting position for the race.
"It was totally up and down this whole weekend," said Russell. "At points we showed really great pace in practice three, we were quickest at points, Q1 we were nowhere, Q2 we were really competitive, and Q3 we were nowhere again.
"It's really frustrating when it comes down to the tyres because at the end of the day that is the only thing that changes between each of these competitive runs. We got it wrong; others got it right. We need to understand that, but definitely not a good place to start."
READ MORE: Norris explains shock Q1 exit from Mexico qualifying as he sets target from back of grid
Asked if he was confident about their performance in the race, Russell replied: "Definitely our race pace is looking strong. We were one of the quickest in race pace.
"But starting in P8 will be really difficult with the slowest car in the straight this weekend, so its going to be a real challenge."