Hamilton concedes car is 'night and day' different to Austin as Mercedes have 'a lot of work to do' in Mexico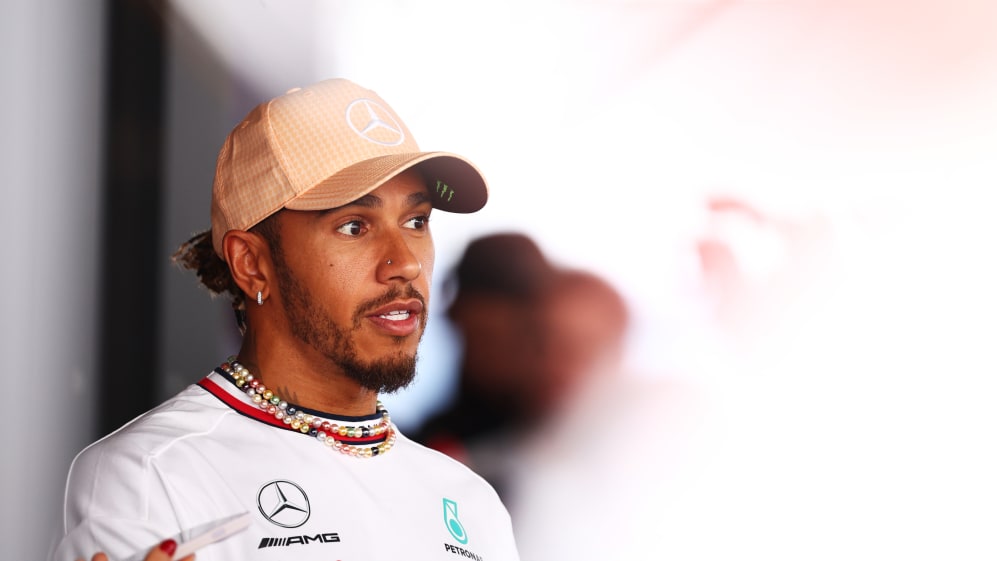 Lewis Hamilton and George Russell agree that there is untapped potential within the W14, but both admitted that Mercedes have a lot of work to do overnight after a difficult first day of running in Mexico.
Hamilton was disqualified in Austin but showed a good turn of pace in his upgraded W14 throughout the weekend. However, he says that the car he drove on Friday feels "night and day" different to the one he drove in COTA.
READ MORE: Perez believes Red Bull are in a 'good position' for the weekend despite compromised first day in Mexico
His fastest lap was over a second slower than that of pace-setter Max Verstappen's time in FP1 and, although he showed an improved turn of pace in the second practice hour, he finished just over three-tenths off the Dutch racer in seventh.
When asked about his first day of running, Hamilton said: "Not that great. Dodgy, not dodgy, but not the greatest. A bit of a struggle in the car today."
Explaining why that was the case, Hamilton added: "I mean the car is night and day different compared to last week. And yeah, I don't know what to say, you just never know what you're going to get with this one.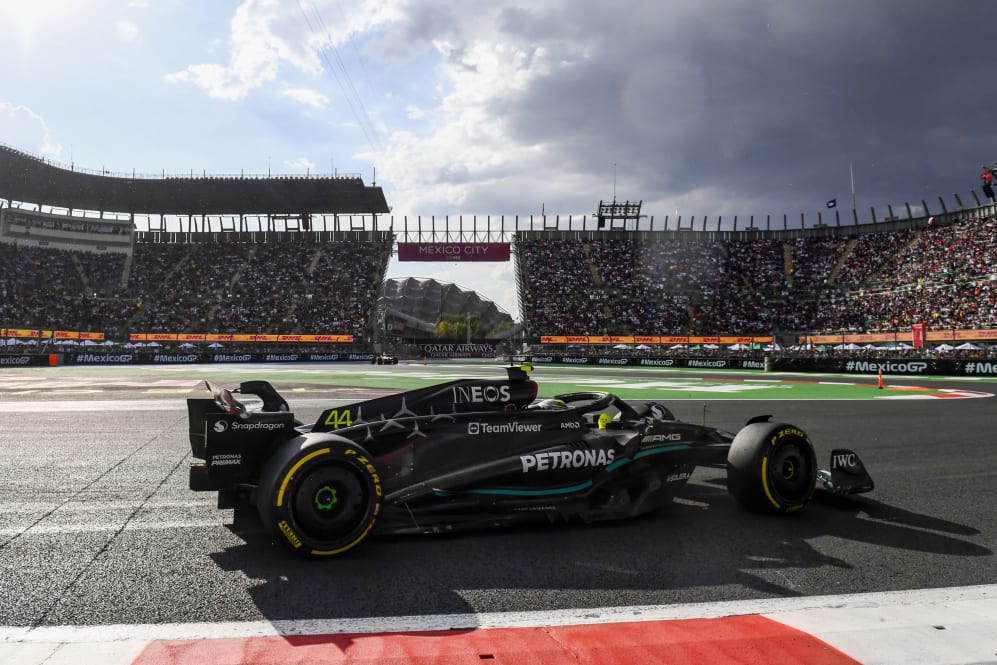 "Some days she's great and some days she's not. I think it's hard to extract the lap, I think there is definitely performance there. It's just hard to extract it and it's quite peaky this weekend with the aero map or whatever it might be.
"So, we are going to work on it overnight but definitely it wasn't a fun day compared to FP1 in Austin. We are a bit off but hopefully overnight we can find something and tomorrow the car will be better to drive."
READ MORE: Norris assesses chances of challenging Verstappen as he hails 'very good lap' in Mexico Friday practice
Asked what he can find overnight ahead of qualifying on Saturday, Hamilton said: "I'm not sure. Again, we never know what to expect with this car, maybe we make the changes, and we'll pick that pace up.
"I think there was definitely some performance in there to be closer, maybe in the top three. But we've got to figure out how to make it easier for us to extract that performance, so that's what we'll be working on tonight."
Russell, on the other hand, missed out on running in FP1 after rookie driver Frederik Vesti went behind the wheel of his car. He returned in the second practice hour and wound-up 10th, but he believes there is plenty to improve upon ahead of the weekend.
FP2: Verstappen fastest in drizzle-hit second practice as Norris and Leclerc round out top three in Mexico City
"Bit of a tricky session," said Russell. "There's rain around here and there, we have the prototype Pirelli tyre, and it is a very tight field out there. I think there is potential. I think we've got a lot of work to do overnight.
"It's very tight, especially with some unexpected cars, to be honest, some cars in the top-10 that we weren't expecting to be there. But we feel like we've got a lot to improve, but we've got the opportunity to do it as well."
Asked what he was looking to improve upon specifically, Russell answered: "Faster race car to be honest. We've been probably in the wrong window today, I think. Lewis and I were running two different setups and we probably both weren't in the right window.
READ MORE: Giving youth its chance – why we need the FP1 young drivers rule and who's doing what in 2023
"So, that's given us an indication that probably halfway between both is the right place to be. So, that is frustrating in the moment to have a negative car and not have the best of days.
"But through those difficult moments you learn probably more than when the car is in a better place. That's what practice is all about."