Hamilton: Set-up breakthrough key to Mercedes' Australia pole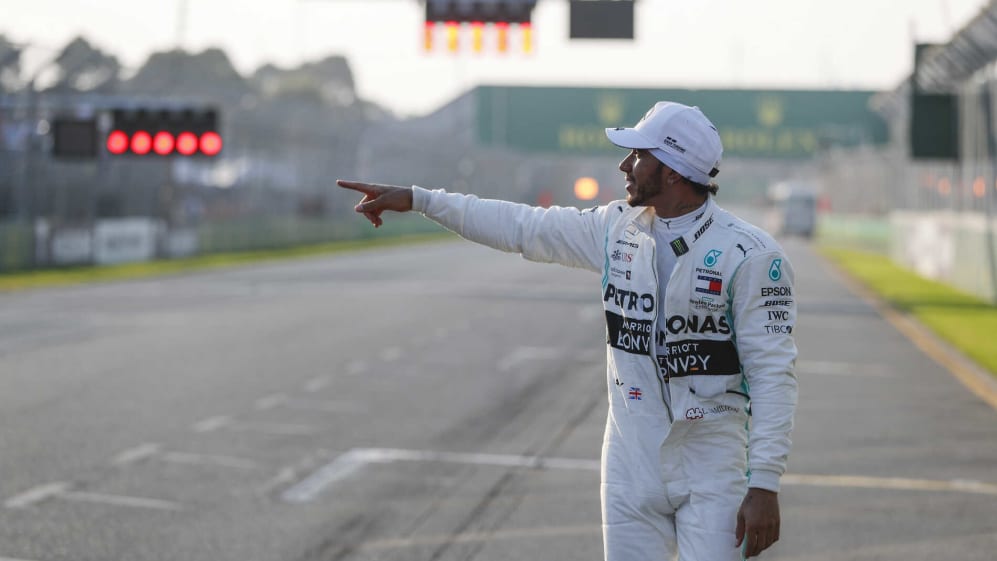 In winter testing, Ferrari looked like the team to beat. Lewis Hamilton said Mercedes' data showed that was the case. But it was the Silver Arrows that rose to the top in the opening qualifying session of the season, with Hamilton taking a crushing pole – and the Briton reckons it was all down to a set-up breakthrough…
Hamilton walked away with the Albert Park lap record on Saturday, the reigning five-time world champion recovering from a disappointing opening lap to seal his 84th career pole position and eighth in Melbourne.
With team mate Valtteri Bottas underlining Mercedes' dominance with second and Ferrari's Sebastian Vettel a full seven tenths of a second back in third, Hamilton described pole as a "real shock". But then you could argue he should have seen it coming, the five-time world champion having topped all three practice sessions in Albert Park.
How then did the Silver Arrows turn the tide on Ferrari, given the SF90 looked so mighty during two weeks of testing at Barcelona?
"We went back to factory and we knew we had work to do," said Hamilton. "I felt good that we had a decent package to work with, but I was aware we were behind. They showed us the summary of how testing went, we were behind Ferrari.
"From then until now, we haven't changed the car, [but] we've understood the car more. We haven't brought upgrades, but the last couple of days we felt good at the track.
"Coming from Barcelona, we made some big steps forward in the last couple of days with set-up. We brought it here and it seems it worked. A lot of work has been done where we analysed everything, made some small corrections."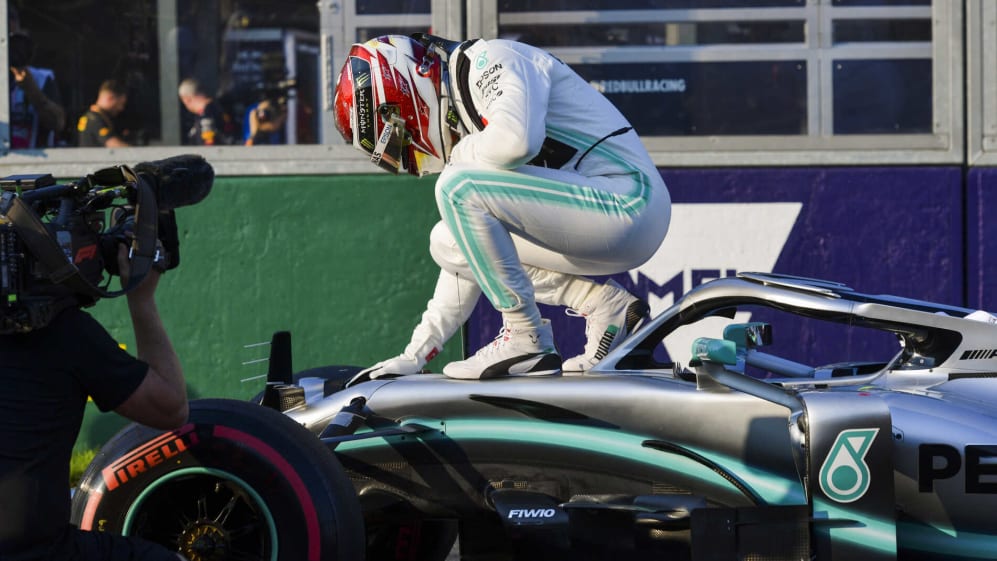 There was a feeling that Ferrari would hit back on Saturday, after Mercedes dominated Friday practice, but though the red cars closed the gap slightly, neither Sebastian Vettel or Charles Leclerc could ultimately trouble the team that have utterly dominated the V6 turbo-hybrid era.
"Everyone was not expecting to see the performance difference we have seen here," said Hamilton, who ended up a tenth clear of team mate Valtteri Bottas but a staggering seven tenths ahead of third-placed Vettel.
"Yesterday, Ferrari were with us. We were heavy on fuel, and then when we dropped fuel we were on par in terms of performance. Then all of a sudden, they lost some performance this morning, which is not what I was expecting.
"It's a difficult circuit and it's dusty, it could be a number of things [why they were slower]. I'm grateful for where our car is and I know Ferrari will be pushing hard and progressing in the coming days."
History isn't on Hamilton's side in terms of converting pole into victory, though. The Briton has won just once from his last five starts from pole in Australia. No wonder title rival Vettel - who won from the same third position on the grid last year - still fancies his chances on Sunday...