Hamilton 'super-grateful' to finish P5 after engine woes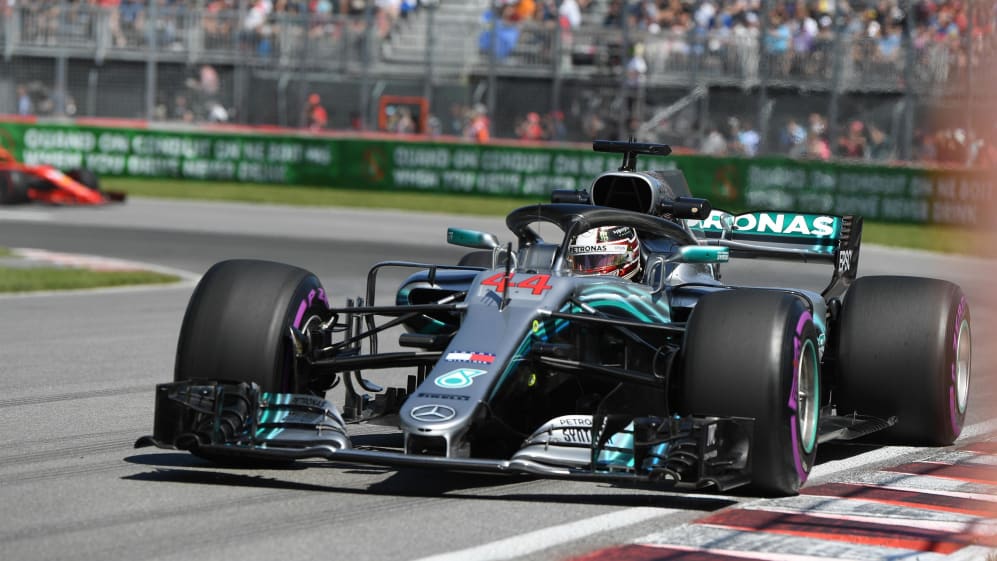 His championship lead is gone and he finished 21 seconds adrift of Sebastian Vettel's Ferrari in a lowly fifth place – but Mercedes' Lewis Hamilton said he was happy just to have reached the end of Sunday's Canadian Grand Prix after battling with engine issues throughout the race.
A last-minute 'quality' concern made Mercedes hold off on bringing an engine upgrade to Canada – unlike Ferrari, Renault and Honda – instead saving it for the next race at the Circuit Paul Ricard in France in two weeks' time. That meant Hamilton's engine was into its seventh Grand Prix weekend – and it was seemingly beginning to feel the strain…
"From the start, I was down on... power and my engine was saying it was over temperature and I couldn't get the temperatures down," said Hamilton.
"I just thought it was going to fail, and every single lap, I was kind of on the edge waiting for the power to drop away and disappear, because it kept dropping and coming back and dropping."
Mercedes reacted to the issue by bringing Hamilton in earlier than planned, with the mechanics effecting some changes to the cooling on his car during the pit stop to try and get the temperatures down.
When Hamilton queried the early pit visit on team radio, his engineer Pete Bonnington explained: "The stop was brought early to see if we could sort this PU [power unit] problem. It's helped, at least a little bit."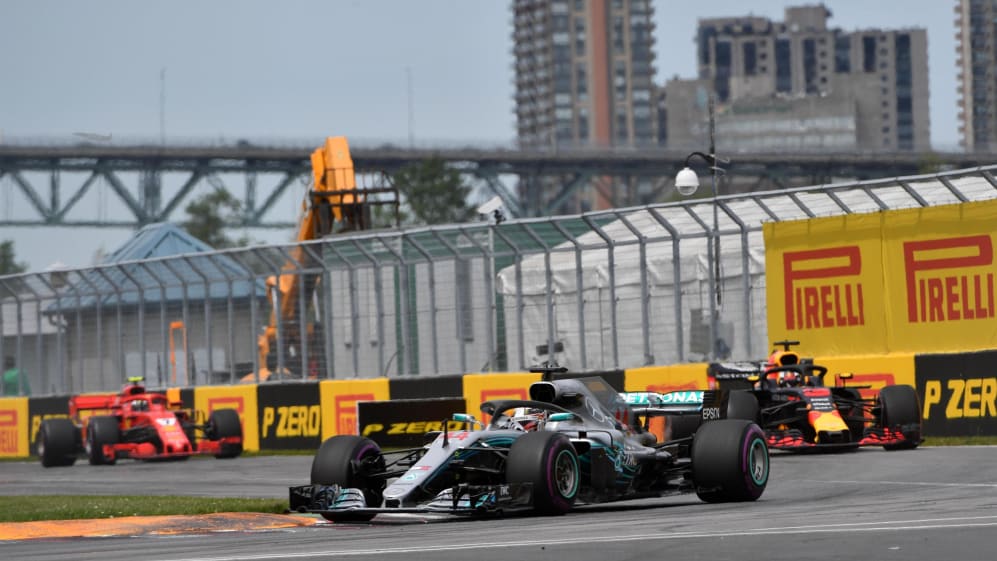 The problem did indeed seem to resolve itself, with Hamilton even managing to close up on fourth-placed Daniel Ricciardo in the closing stages of the race, although he didn't manage to make it past the Red Bull driver before the finish.
After the race, Hamilton was quick to look on the bright side of the situation, despite the fact that he's now fallen one point behind new championship leader Vettel in the drivers' standings.
"I could have lost a lot more points today," he said. "[I'm] super grateful that I finished. I'm just so happy that I finished."
"We've got to do more," he added, when asked about how Mercedes should react to Ferrari's gathering momentum. "We've got to keep working, which I know the guys are, and I think we just need to stay positive.
"There's no reason to lose control or anything like that. We just need to keep doing what we're doing, keep our heads down and keep motivated, keep pushing because [Ferrari] will falter. We'll keep applying the pressure. We didn't apply the pressure this weekend, but I'm really going to make sure I come back strong in the next race."
Meanwhile, Mercedes' Non-Executive Chairman Niki Lauda seemed more concerned over Ferrari's impressive pace around the Circuit Gilles-Villeneuve, telling the press: "The Ferrari as a package is unbelievable. The car is fantastic, and the engine. Even on fuel consumption, they've been going [like] hell all through the race. So I think we have to really work hard now."