Hamilton surprised by Malaysia pole turnaround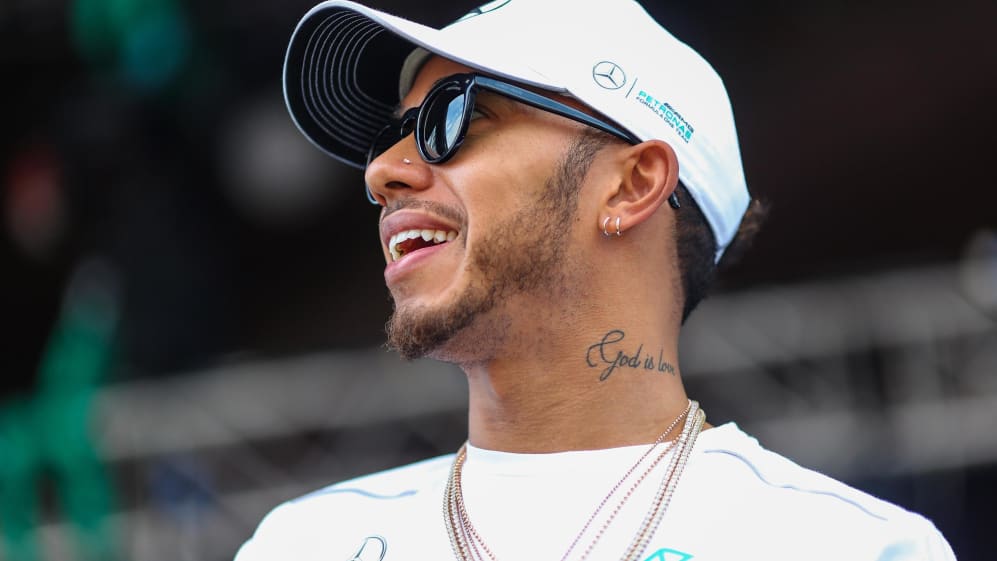 Lewis Hamilton has admitted he was not expecting to be on pole position in Malaysia after Mercedes had struggled to conquer a 'fundamental' issue with their set-up in Friday's practice sessions at Sepang.
Hamilton and team mate Valtteri Bottas were just sixth and seventh fastest in FP2, and still behind Ferrari and Red Bull in FP3. But in qualifying Hamilton found something extra to put his F1 W08 on pole by just 0.045s from Kimi Raikkonen.
"We had such a difficult day yesterday; it was difficult to know where we stood," said Hamilton. "I didn't sleep very well, just like all my engineers as well, because we didn't know whether we would fix the issue or not.
"But today we arrived and the car was much better but still I think it looked like the Ferraris were a little bit ahead. We had some big calls to make going into qualifying and then those laps were, particularly the last one, the first Q3 lap, was very well put together, a very nice lap.
"I don't really know where it came from, to be honest, so I'm a little bit surprised at myself. As I said, it's a surprise to be up here. I'm very grateful."
In a bid to find a solution to their Friday woes, Mercedes ran their two cars with different set-ups on Saturday, with Bottas – who eventually qualified fifth – using the team's latest updates, while Hamilton reverted to an older-spec package.
"Before qualifying I was thinking of going back to the new package, because Valtteri's and my times were very similar and Valtteri seemed really happy with it and so I didn't want to carry a penalty going into qualifying," explained Hamilton.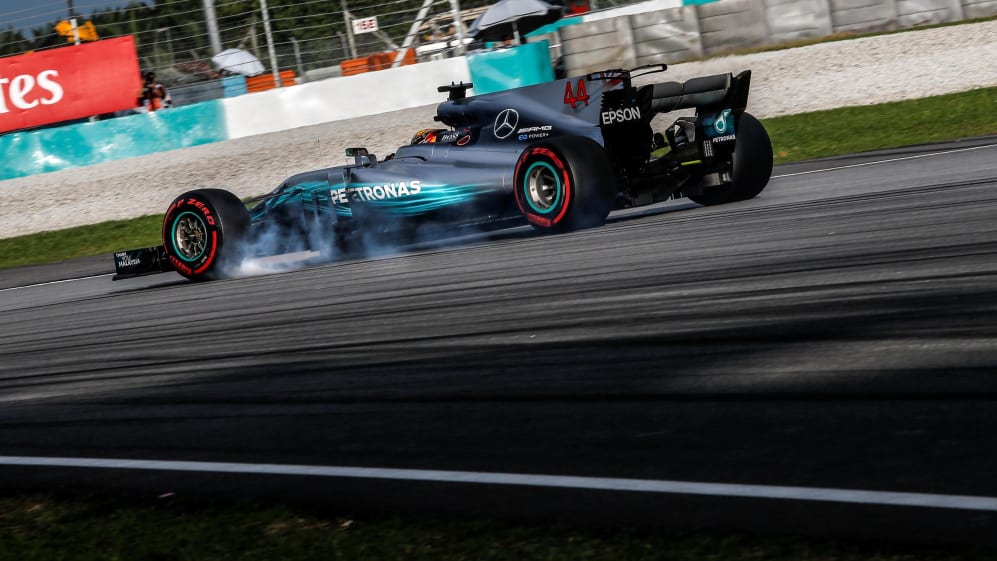 "You want every little millisecond you can get but there wasn't really enough time so we ended up staying with it and also it was kind of a risk, changing the car again for qualifying and maybe getting something wrong and so we just… that was really why we ended up staying with it.
"Fortunately I'd done P3 with it so I was quite comfortable with where I was and it provided a stepping stone in terms of making the set-up change. Ultimately it was down, it is down in performance but fortunately it didn't make a difference."
Team boss Toto Wolff admitted that Mercedes still don't fully understand their difficulties here, with even small cloud cover changes affecting their ability to keep the tyres in the right operating window, and he praised Hamilton for his part in their recovery.
"Maybe we shouldn't underestimate the driving factor," said Wolff. "These cars are tricky to drive and ramping it up until this final section in qualifying is important and he has been improving his driving all through the weekend like he did in Singapore."
Hamilton agreed that he had indeed revelled in pushing his machinery to the limit – and perhaps even beyond.
"It's always a special thing to be able to extract a little bit more out of the car than it's particularly willing to go," he added. "That's what I've always enjoyed, since my dad would say… my first go-kart was fifth-hand or something like that, and he'd say it was like a four-poster bed.
"Not that my car was a four-poster bed today, but I was hoping I could extract a little bit more out of it!"