Hamilton surprised to be ahead at 'weakest circuit'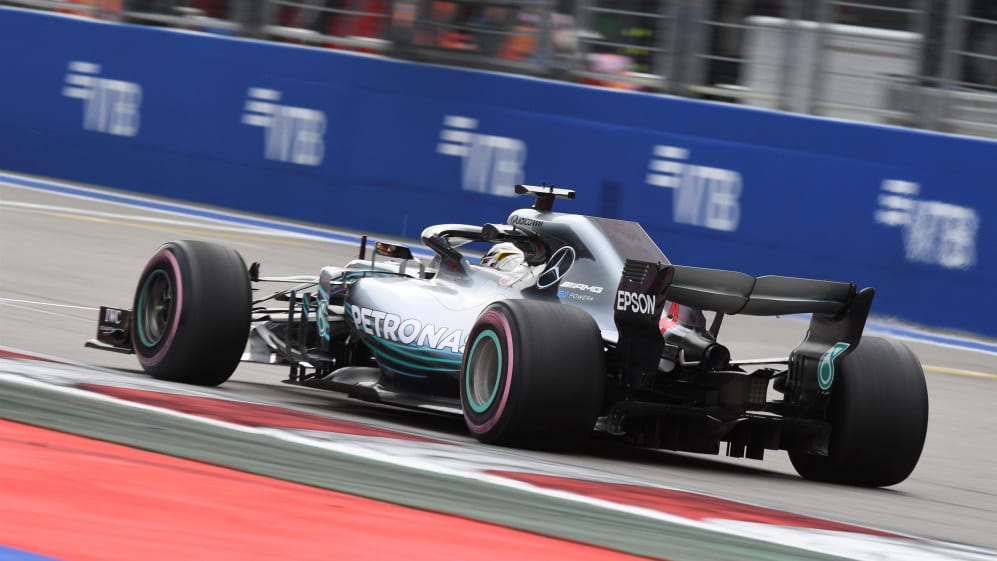 Lewis Hamilton has gone two years without a Russian Grand Prix victory, and missed out on a podium here in 2017, but he delivered a warning to his rivals on Friday when he topped the FP2 timesheet in impressive fashion. And the Mercedes star admitted even he was 'surprised' by that performance, given it is one of his 'weakest circuits' on the calendar…
Hamilton, 40 points ahead in the standings, knows a victory in Sochi will move him one step closer to a fifth world title triumph, and his weekend got off to a promising start. He trailed FP1 pacesetter Sebastian Vettel by three tenths of a second despite opting not to run the quickest hypersoft tyre compound, and things got even better in the afternoon.
When finally given the chance to run the pink-marked rubber, Hamilton clocked an impressive 1m 33.385s to ultimately lead a Mercedes one-two, 0.442s ahead of third-place Max Verstappen while Vettel finished over half a second behind his title rival in fifth.
It was an unexpected lead for Hamilton, who was delighted to deliver a positive performance on a bogey track that his team mate Valtteri Bottas tends to perform well at – the Finn secured his maiden Formula 1 victory here last season.
"It was a good Friday," said Hamilton. "It has been a really good day, the weather has been decent – it's not cold at least.
"And surprising - this is a weak circuit for me, probably one of the weakest, if not the weakest, particularly in the last year. So I have really done a lot of work to try to understand the balance and understand where I can improve. Today has been good in that sense.
"Often this is one of Valtteri's better circuits. But it's obviously still close. I don't know what Ferrari were up to but we're just focusing on us and trying to make sure the car is as a good as it can be.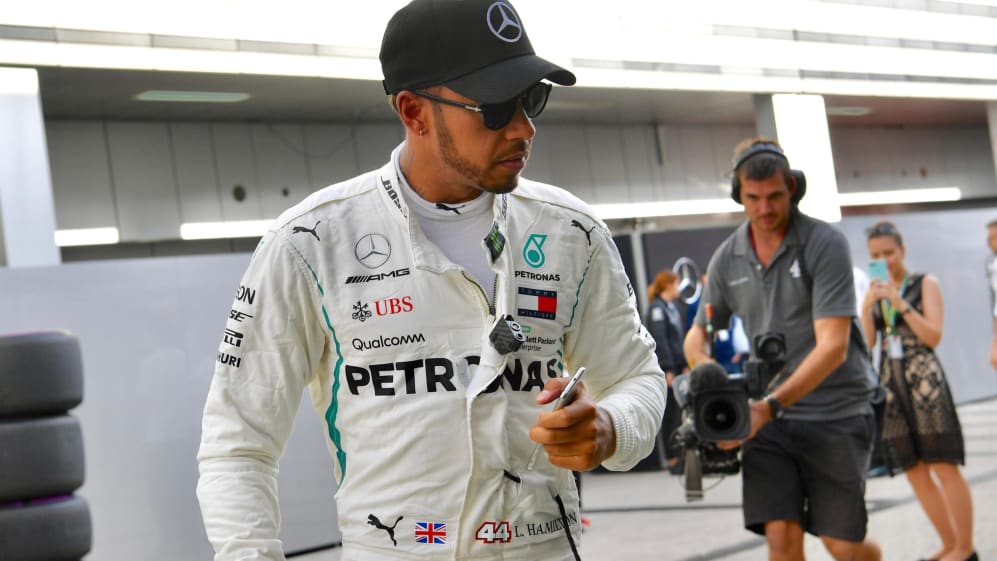 "From every race we're learning more and more. From the last year here, we learnt a lot, we came here and particularly the last few races have helped us gauge where we need to be."
Despite finishing 0.543s ahead of his championship rival Vettel, Hamilton expects the Ferrari driver to show more speed when they return to action for Saturday's final practice session and then qualifying.
"Normally this is a really good track for them. My strategists will have a better reading with what they're doing with fuel and all those kind of things. I don't know if they didn't get laps today. It was definitely a solid one for us. So let's hope it can continue tomorrow."
Bottas was similarly delighted with Mercedes' performance on Friday, with the Finn two tenths behind Hamilton in FP2 and confident they'll both fight for pole on Saturday.
"I think it was a good day for us. At least on paper we seem to be quick. But it's only Friday. We saw Ferrari not give everything they have with their car. We know they're going to be strong tomorrow.
"But the feeling was quite nice with the car. There's still a little bit of work to do. The only thing here is really it's so difficult to get a perfect set up for each corner. The balance is so different throughout the lap. Something we need to have a look at."