Hamilton: Verstappen 'looked so big in my mirrors'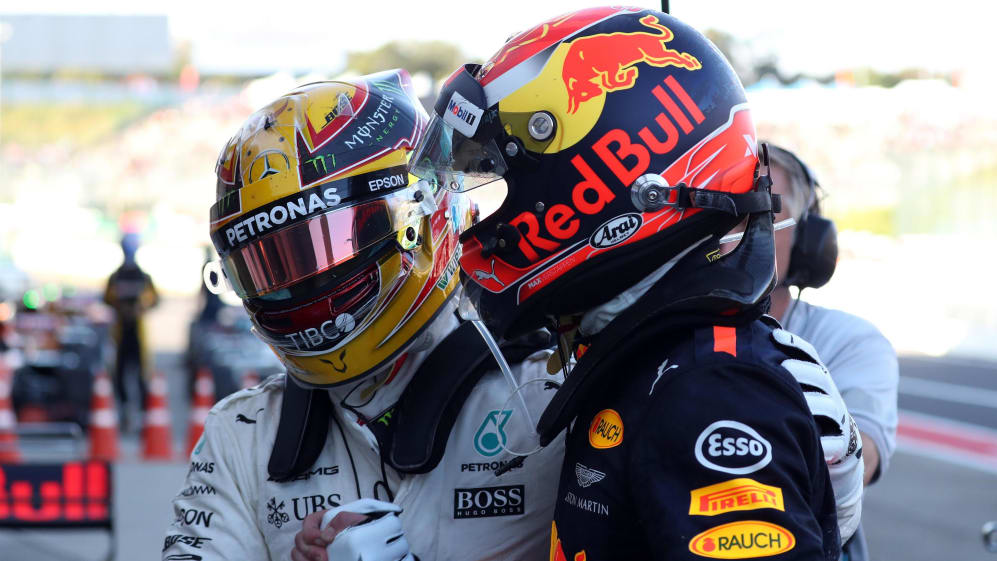 Lewis Hamilton has spoken about the tense end to Sunday's Grand Prix in Japan, after holding off a late charge from Red Bull's Max Verstappen to narrowly clinch his eighth win of the season for Mercedes.
Hamilton started from pole position, and with title rival Sebastian Vettel retiring early on, looked to have the race in his pocket. However, a late virtual safety car (VSC), fading tyres, traffic, and a charging Verstappen, all conspired to cut his advantage to just 1.2s at the chequered flag.
"For the first half of the race it went very well, under control, and then for the second half was a lot harder," said Hamilton. "The tyres, balance of the car, the traffic that we were getting a lot of the time.
"Then with the VSC, which I did a great job under, then the front tyres weren't working – I had massive understeer and all of a sudden he [Verstappen] was on me.
"Jeez he looked so big in my mirrors, but I'm really grateful the car stuck in and I didn't make any mistakes, so I'm really proud of that."
Despite the close finish, though, Verstappen believed there was little he could have done to have beaten Hamilton.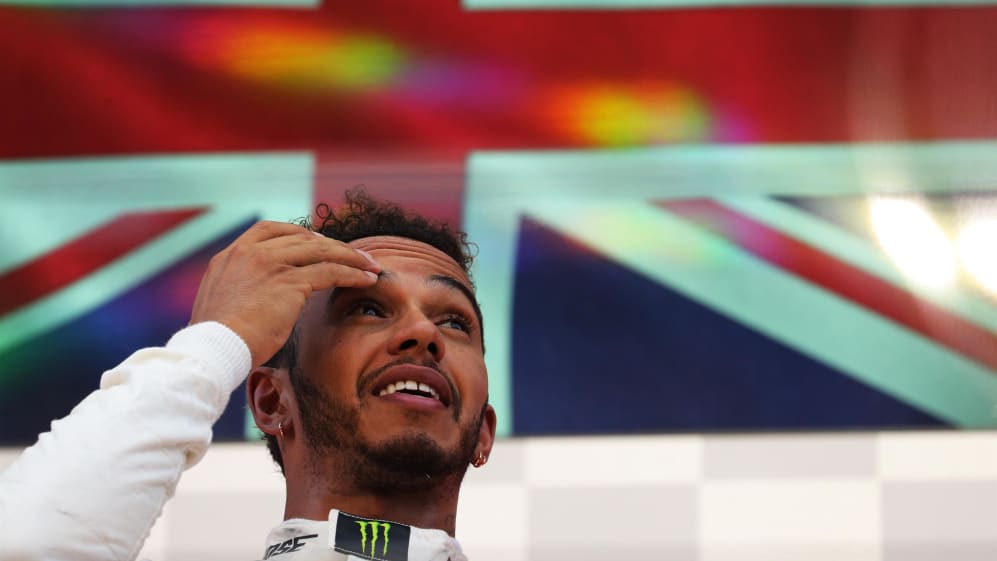 "It was because of the traffic that I closed up," stated the Dutchman. "It just seemed like the Mercedes was a bit more sensitive to the traffic so I could really close up, but once he cleared them there was no chance for me to get past - but at least I tried!
"I'm still very happy to finish second here. We at least put a bit of pressure on them – especially after qualifying, where I was not so happy. In the race we were a lot better."
Hamilton's victory at Suzuka extends his championship lead to 59 points over Vettel, meaning he could wrap up the title at the next round in Austin, should the German fail to finish in the top five.
However, with four races still remaining, Hamilton denied he already has one hand on what would be his fourth drivers' crown and his third with his current team.
"There's still 100 points available, so I'm still going to keep the pedal to the metal," said the Briton. "I mean, of course, Seb's been very unfortunate through no fault of his own and these reliability things – these engines – are so complex.
"All I can really say is my guys do such a phenomenal job. They are just so meticulous, so faultless with their procedures and processes when they go back to the factory.
"So a big thank you to everyone back at the factory you do an amazing job and I hope I'm making you proud."