'He surprises me every weekend' – Alonso picks young F1 driver who has impressed him most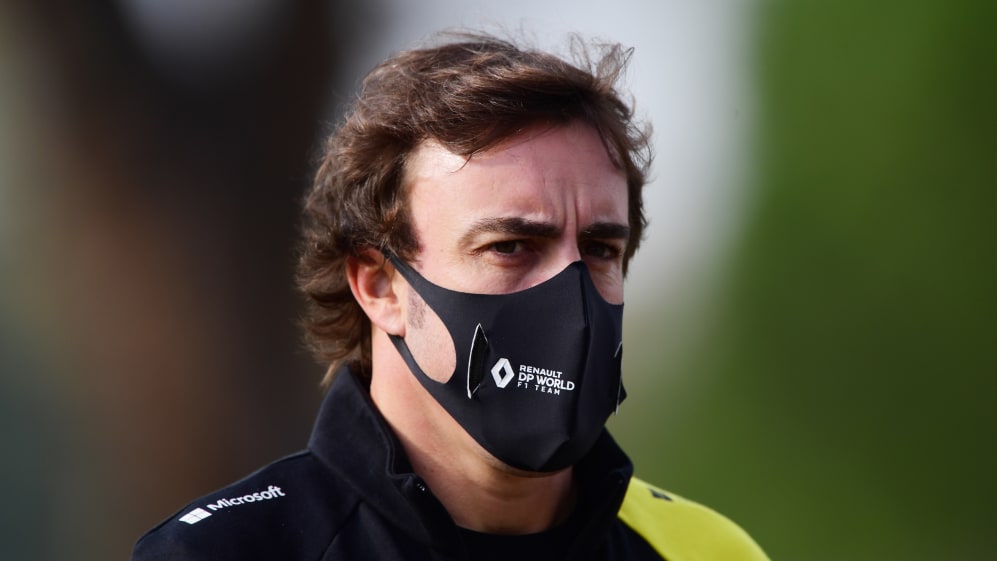 Fernando Alonso will be back on the Formula 1 grid next season, and ahead of his return the wily old veteran has been keeping a close eye on the competition – and has picked out one young driver in particular who has impressed him...
Alonso took two world championships with Renault in 2005 and 2006 but stepped away from F1 after the 2018 season. But he'll return in 2021 with a rebranded Renault squad, soon to be known as Alpine, with new opponents to face on track.
READ MORE: 'I score 9 in everything' – Alonso believes he's one of F1's most complete drivers
Asked ahead of last week's Emilia Romagna Grand Prix which young driver was the best of the bunch, Alonso had a firm answer.
"I think there are very, very talented drivers now in Formula 1 and they all came with very nice preparation as well, with driver academies that build the performance and the talent, you know, [to] help them from a very young age. And now they are doing their job," he said.
"I think from all of them, George Russell is the one that surprises me every weekend. How he's driving the Williams and zero mistakes and I'm really surprised about his natural speed. So if I have to say one name, Russell, for the future, is going to be my pick," he added.
Alonso was speaking before Russell's crash behind the Safety Car at Imola, but the 22-year-old Mercedes backed driver is highly regarded, having enjoyed an unbeaten qualifying record against Williams team mates Robert Kubica and Nicholas Latifi across the past two seasons, even if he has as yet been unable to grab his first F1 points finish.
READ MORE: Hamilton, Grosjean and other F1 racers rush to console Russell after Imola mistake
As for Alonso, he's been gearing up for his return with a test of the 2018 Renault F1 car at Bahrain, where he has completed 186 laps over two days.
Oops! Error retrieving Twitter post