Feature
Russell's Safety Car crash looked silly, but it's easier to do than you might think – trust me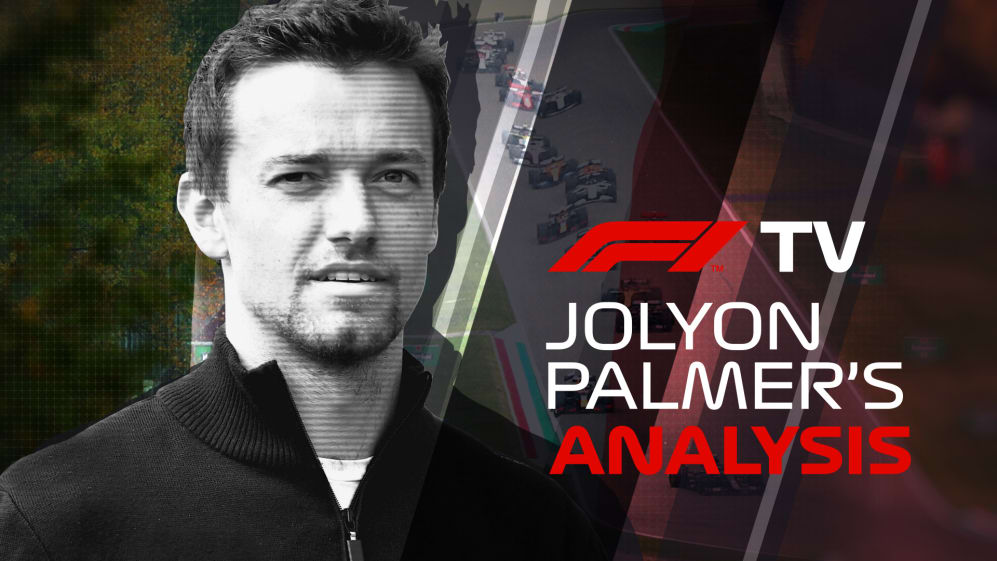 George Russell was driving the perfect weekend, until Lap 52 of the 63-lap Grand Prix at Imola.
At the start of the race weekend it was confirmed by Acting Williams Team Principal Simon Roberts, that Russell would indeed be staying for 2021, amidst speculation about his future – and George seemed to back that up with his best driving yet, qualifying ahead of Ferrari's Sebastian Vettel in 13th, and racing his way into the top 10 by the time the Safety Car was called for Max Verstappen's stricken Red Bull.
READ MORE: Williams boss shuts down Perez speculation by confirming Russell for 2021
Even before the Safety Car bunched up the field, Russell was showing good pace, running only eight seconds behind Lando Norris and the midfield gaggle, and lapping at a similar pace to those at the head of that group, Daniel Ricciardo and Charles Leclerc.
Safety Cars in the closing stages always change the dynamic of the race, forcing the drivers and team to make a key strategy decision – do you stick or twist? Stick meaning staying on your used, hard tyres in this case, and keeping or even gaining track position; twist meaning pitting for new soft tyres, losing track position but having grip for the restart and end of the race.
It's a difficult question for strategists and the answer depends on many factors including existing tyre life and tyre compound, laps remaining, gaps to cars ahead and behind and chance of overtaking at the circuit.
Russell stayed out on his hard tyres and knew keeping temperature in them would be critical for maintaining position ahead of a charging Kimi Raikkonen on new softs at the restart.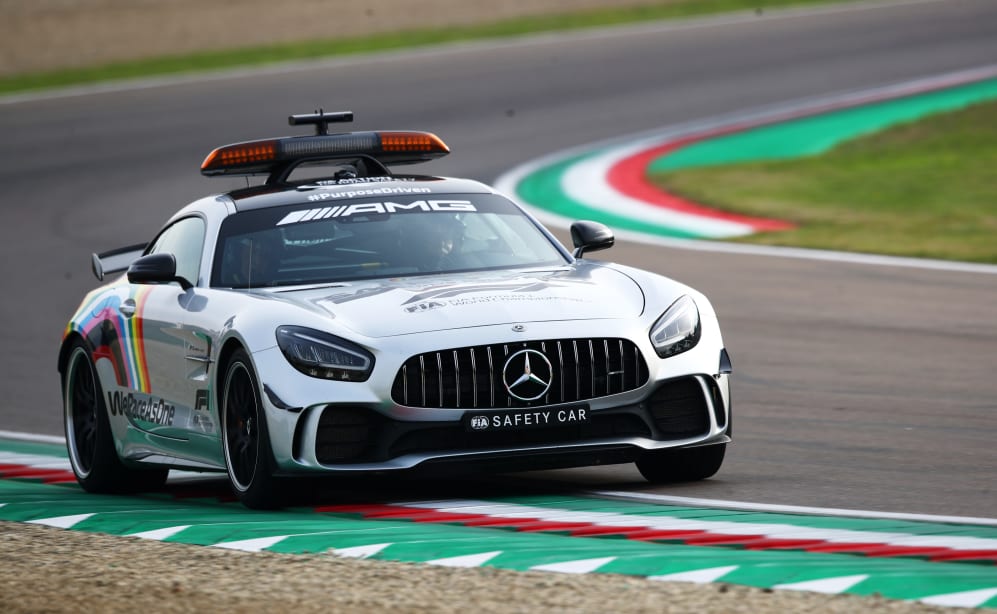 We saw with Alex Albon being swamped by Daniil Kvyat and Sergio Perez, and Charles Leclerc being passed by Kvyat as well, that temperature was hard to come by on the hard tyres at the restart, so Russell was correctly giving it maximum under Safety Car conditions to keep the tyres working.
You do this largely with braking and weaving, but it's also important to get up to as high a speed as possible behind the Safety Car, so you need to maximise acceleration as well to not only keep rear temperatures up through accelerating but also give yourself a higher speed to make a braking effort more useful.
READ MORE: Who were the Winners and Losers of the Emilia Romagna Grand Prix?
Russell was unfortunate in being the last car that race leader Lewis Hamilton had lapped before the Safety Car was deployed, which meant that he was the first driver the Safety Car picked up behind the leader, and when Hamilton pitted for new tyres Russell became the car directly behind the Safety Car. This all meant he had been there the longest of anyone – nearly a full lap more than others on hard tyres, Ricciardo, Leclerc and Albon.
Russell spent a lap and a half following the Safety Car before his crash and it was obvious the tyre temps were dropping as he fought the car slightly coming out of Tosa, just moments before dropping it fully into the wall as the rear wheels span up again over a slight bump on the run down to Acque Minerale.
Crashing out from behind the Safety Car is a cardinal sin in Formula 1, particularly if you are running in the top 10 and have never previously scored a point, but it's actually far easier to do than anyone watching on could imagine, and that is why we do see it from time to time.
Romain Grosjean infamously did the same from sixth position in Baku in 2018, and the year before Valtteri Bottas did the same in China, in what was his third ever race for Mercedes.
READ MORE: 'Gutted' Russell rues 'stupid mistake' after crash behind Safety Car costs him first F1 point
When track temperatures are high and you are on soft tyres, this sort of thing doesn't happen, but when that is not the case, it is possible, and George Russell sadly found out the hard way on Sunday.
We see it from time to time in pre-season testing as well, when cars have silly-looking spins on the cold mornings, always from the rear tyres losing grip.
Oops! Error retrieving Twitter post
When the fronts get cold you lock the brakes and can't turn the car properly without it juddering horribly across the circuit. When the rears get cold you risk these silly moments, where the car suddenly breaks away under the strain of 1,000 horsepower.
I too learnt the hard way when it came to tyre temperatures in Monaco in 2016, crashing on the main straight on a Safety Car restart, but in effect the start of the race.
For me, it was compounded by crossing a zebra crossing at a sodden Monaco, but it was a lack of tyre temperature that predominantly did the damage and caused the car to suddenly snap. There's nothing the driver can do once that happens.
For Russell a slight bump in the road was his compounding factor, mixed with too much throttle and sub-optimal rear tyre temperatures. A gutting error.
READ MORE: Hamilton, Grosjean and other F1 racers rush to console Russell after Imola mistake
It's not the first time this season Russell has seemingly squandered a first chance at Formula 1 points, having slipped through the order at Mugello on the final restart and gone off from a promising starting position in Styria as well.
There's no doubt he is an immensely talented young driver though, and he can cope with the pressure, as we've seen time and time again in the dying embers of Q1 on Saturdays. On top of his natural talents, he's a hard working driver, and if he learns from moments like this, it can't be long until he does break that points duck.