'He's been perfect' – Horner full of praise after Verstappen's record-breaking victory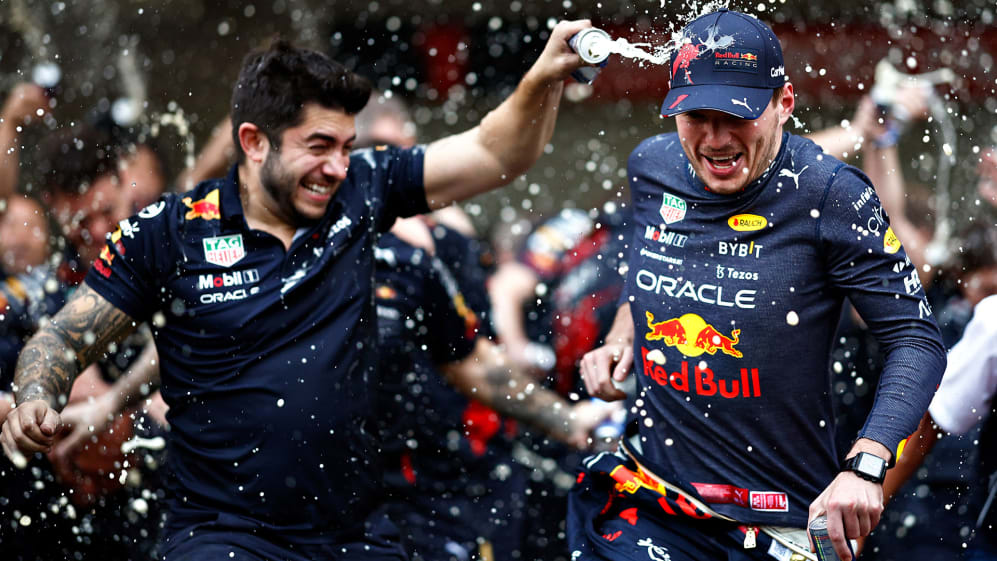 Christian Horner had the fun job of watching his charge dominate proceedings at the Mexico City Grand Prix, as Max Verstappen clinched victory number 14 and with it, the record for the most wins in a season. And having been there when Sebastian Vettel managed to match the previous record of 13 with Red Bull in 2013, Horner is well placed to pass judgement on just how impressive Verstappen's performance was – and how it compared to Vettel's.
Verstappen was the first pole-sitter to win here since 2016, and the first to lead the opening lap – the long run down to Turn 1 often making P1 a difficult place to start from. He managed to extend his stint on the soft tyres long enough to make switching to the mediums possible, and from there was in complete control.
"I think today we got the strategy right," said Horner. "But Max, he was the first guy to convert the pole position into the race lead through Turns 1 and 2, and really he controlled the race from the very beginning on those soft tyres, warming them up correctly, making sure there was longevity to them… It was a question of not abusing that tyre, which he has been masterful at this year.
FACTS AND STATS: Verstappen sets new season records for points and wins
"When you see how he is playing with the tools he has available in the car, he is constantly on top of them. If you hear the banter between him and his engineer, he's got a tremendous feel for what the tyres need and don't need. I think he's always been strong at it, but this year he's been exceptional."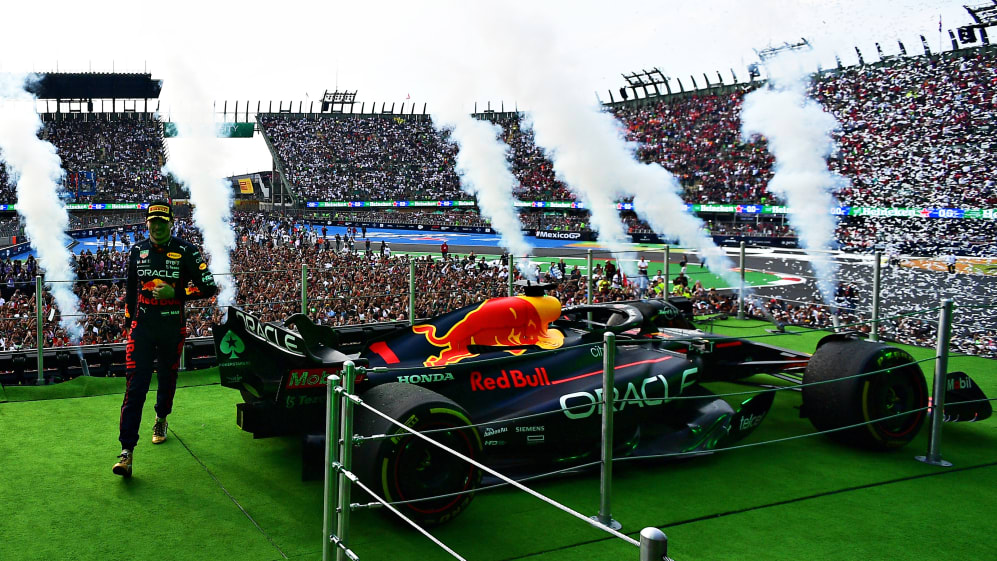 Horner was Team Principal back in 2013 when Vettel recorded 13 wins on his way to his final drivers' title with Red Bull, and pointed out that one of the reasons why two of the most successful seasons in the sport have come from his drivers was the team's willingness to push the boundaries.
"I think that what Sebastian has achieved in his career puts him amongst the greats and one of the most successful drivers in our sport but I think Max, what we are seeing today and this year is very special.
"I sometimes think his achievements don't receive the plaudits that they should because I think what we've witnessed this year is an absolutely outstanding performance from a driver who is absolutely at the top of his game."
HIGHLIGHTS: Watch as Verstappen dominates to take historic win in the 2022 Mexico City Grand Prix
With two races left to extend that win record, Verstappen has shown no signs of lifting his foot off the gas in any way since wrapping up the title in Japan – with Horner in no doubt as to the magnitude of what the Dutchman has achieved in 2022.
"There have been years of domination by Mercedes but as an individual driver, probably yes," he replied, when asked if this was the most single-minded season he'd ever seen from one driver.
READ MORE: Verstappen makes F1 history as he beats Hamilton to victory in Mexico for 14th win of the season
"He's won the most Grands Prix in a year now, within 20 races. On top of that he's won two Sprints. And he's not won all of them from pole position, he's had to fight and race for a lot of those victories. It is an absolutely outstanding year – he hasn't put a wheel wrong, he's been perfect throughout the season and it's incredible the level of consistency he's been able to achieve."