'He's pretty amazing' – Stroll reveals key Vettel strength that's helping Aston Martin progress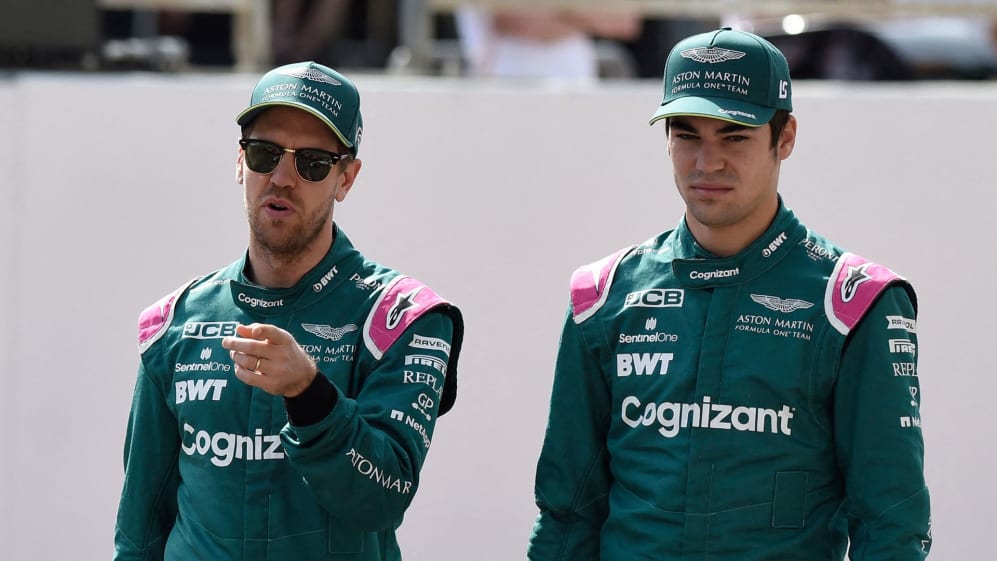 In his relatively short F1 career, Lance Stroll has been paired with some tough team mates – but never, until this year, a world champion. And Stroll has opened up on the level of attention his Aston Martin team mate and four-time champion Sebastian Vettel has brought to the team – and how it's helping them improve.
Having lost his drive at Ferrari at the end of 2020, Vettel was chosen to replace Sergio Perez at Racing Point as they morphed into Aston Martin. And asked ahead of the Styrian Grand Prix about what it had been like to have Vettel – who won every drivers' championship between 2010 and 2013 – as his team mate, Stroll replied: "I must say, he's very in tune with what the car's doing and his communication to the engineers and his attention to detail is pretty amazing.
READ MORE: Aston Martin hire new Engineering Director and promote Andrew Green in tech team reshuffle
"He's very good at really absorbing all the information of what's happening inside the car and explaining it in detail corner by corner. Sometimes the meetings drag on a bit long, but it's okay! He's helping the team and that's the most important thing obviously.
"It's great to see that he's been having some good results lately," added Stroll, "and after his tough start, it's great to see that the last few weekends he's been much more comfortable in the car and picking up some good points. It's great for the team, his big result in Baku [where Vettel scored Aston Martin's first F1 podium], and we picked up some good points with both cars in Monaco so it's good stuff."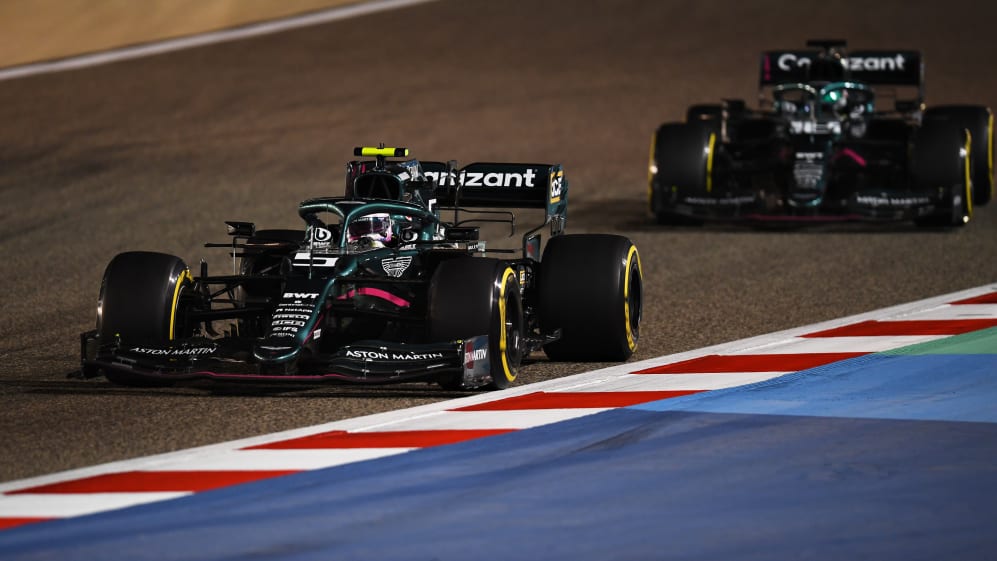 Despite the impressive stature of his team mate, Stroll has fared well against the German so far this year, with the qualifying record between the two Aston Martin drivers currently 4-3 in Vettel's favour.
But after a series of qualifying errors and mishaps from Stroll in recent races – a Q1 crash at the Azerbaijan Grand Prix and a red flag that prevented him from setting a competitive lap in Q1 at the French Grand Prix, forcing him to start from the back of the field – Stroll said he was keen to have a more straightforward qualifying this weekend at the Red Bull Ring.
READ MORE: Strategy games, Ferrari's response, and potential race drama – 5 reasons we're excited about the Styrian GP
"I'm… focused on just completing some qualifying laps this weekend," said Stroll, "because I haven't done one in a couple of weekends now after the first lap shunt in Baku and then the red flag and losing the lap time in Paul Ricard. So my focus is more on myself right now and just getting the most out of myself. That's my approach.
"There's no reason was can't [do well this weekend]," added Stroll. "It's going to be a tricky weekend – it always is here. It's a very short lap so all the small details make a big difference here. The field's already tight as it is everywhere we go and I expect it to be extremely tight here with only a one minute three or four [second] lap, whatever it is in qualifying.
"And then on Sunday here, it's possible to overtake, there's always opportunity and the weather looks like it could be interesting this weekend as well, so we'll see what happens."