'He's the real role model' – Hamilton explains how NFL star Tom Brady has inspired him to race into his 40s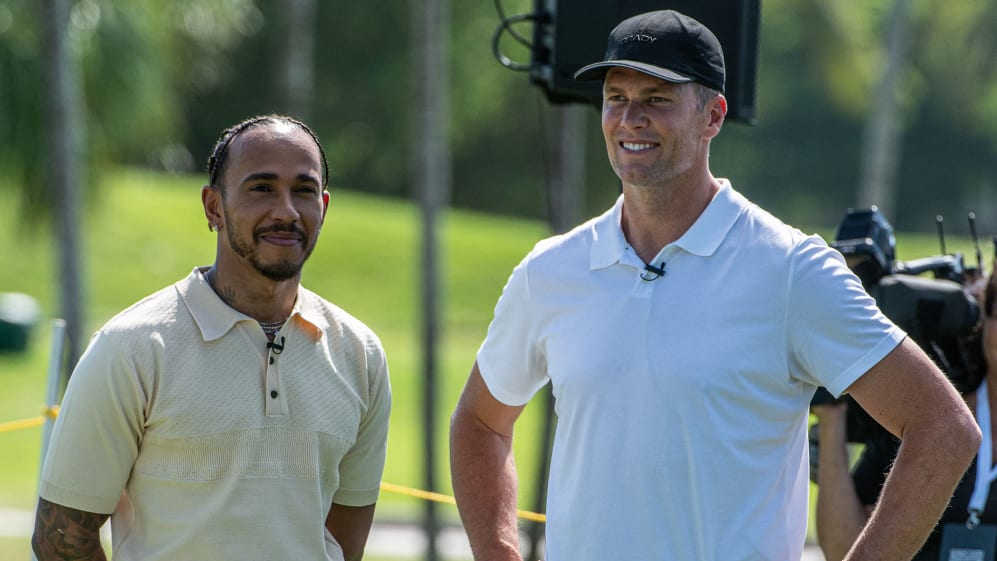 Lewis Hamilton's new contract with Mercedes will see him race into his 40s and the Briton has named former NFL quarterback Tom Brady as a "role model" when it comes to showing athletes how to prolong their careers.
Brady – a seven-time Super Bowl champion and on three occasions the league's most valuable player (MVP) – defied expectations by playing in the NFL until he was 45 years old. He retired after the 2022 season, ending a career that lasted 22 years.
HINCH'S HEROES: Hinch picks out his top performers from the Italian Grand Prix at Monza
And 38-year-old Hamilton – whose new two-year contract extension with Mercedes is set to see him race until 2025, when he will be 40 – has picked Brady, along with 42-year-old long-term F1 rival Fernando Alonso, as two athletes he is looking to follow.
"I think I look at people like Tom Brady, who's such an incredible athlete and has shown what can be done today. He's the real role model, in that respect, I think for all athletes to be able to look at," said Hamilton.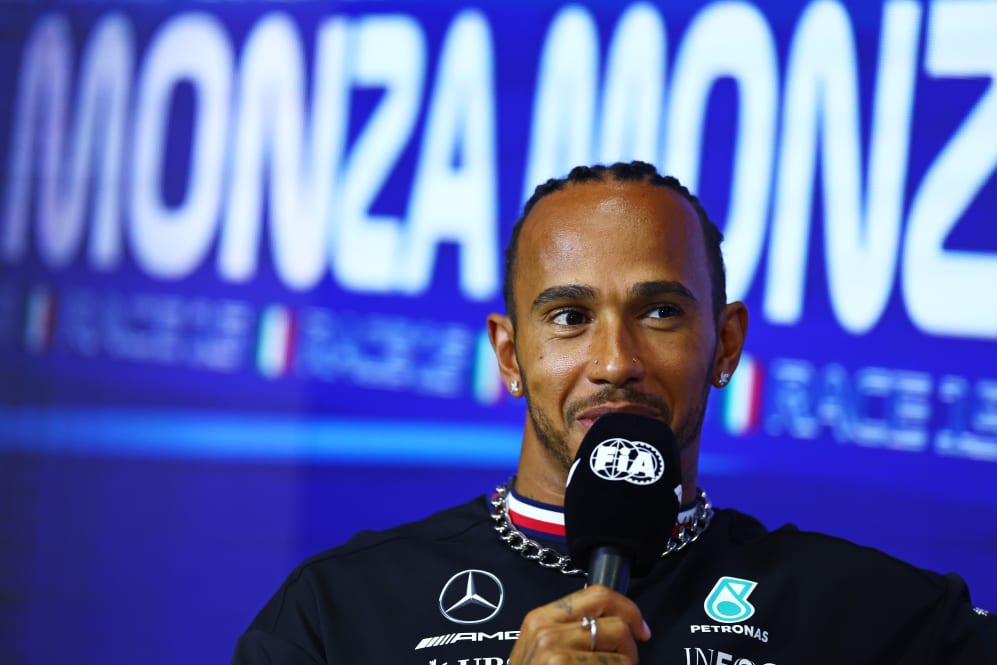 "I'm really, really fortunate that I've been able to speak to him to understand, as well, what he's done, what he does consistently to keep himself in shape, and he's expressed it in the media anyway.
"And then, yeah, of course it's great seeing Fernando [still racing]. He was here way before I was and obviously took that retirement [in 2019 and 2020] and came back and is doing an amazing job.
THE STRATEGIST: Hamilton and Bottas risked a 'reverse strategy' at Monza – so how did they make it work?
"It just shows that your talent never really leaves you. As long as you have that passion and that commitment you can continue… And I truly believe that with this team, we can win more world championships and watch races together, so that's where all my energy is going."
Brady won one of his MVP awards in his 40s, as well as two Super Bowl trophies, and Hamilton hopes to replicate that level of success in the next two seasons. But the seven-time world champion is aware that he and his Mercedes team must improve.
He added: "The goal [of winning] is simple, setting the target is simple, achieving that target is not. It's going to take all of us pulling together.
"I think every team here, and every driver, is working so hard to get on top of the aero package that they have, the team that they have, and pull everyone together… Having everyone firing on all cylinders is not easy in a large team and so that takes consistent work.
GRILL THE GRID: The drivers put their geography skills to the test as we crown our 2023 winner
"It's the same from the driver's perspective, just making sure you're performing every weekend. Even though I've been driving and racing all these years, I still feel like I can improve each weekend.
"I think that's what I love about this sport, it's like… You're never going to reach perfection, but the pursuit of perfection is one of the most exciting things about what we do."