Feature F1 Unlocked
HINCH'S HEROES: Hinch picks out his top 5 performers from the Hungarian GP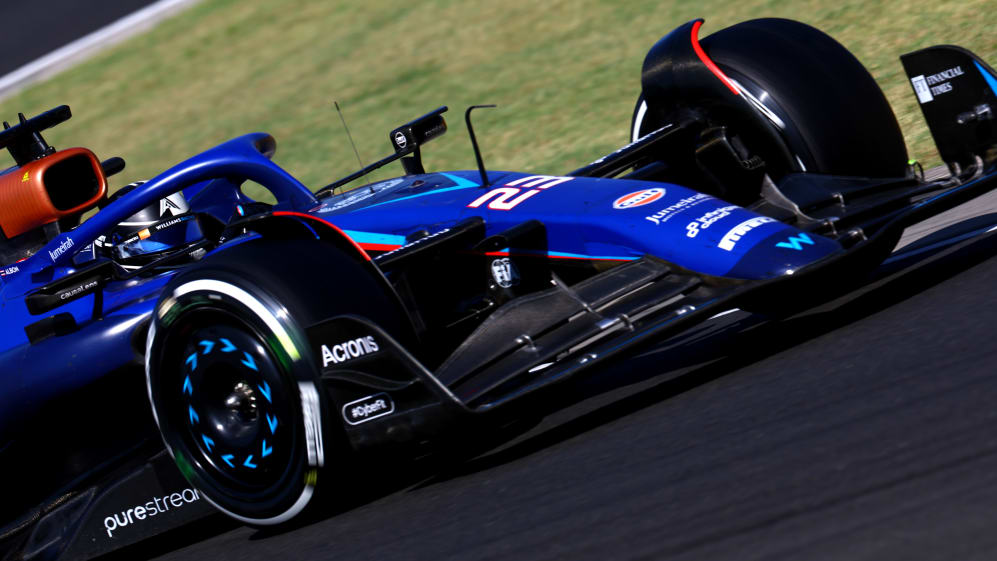 This season, former IndyCar star James Hinchcliffe is taking stock after every Grand Prix and presenting his 'heroes' from the weekend, exclusively for F1.com. Here are his picks from the Hungarian Grand Prix…
Hungary is one of those quirky races that can sometimes throw up a shock result. Up front we certainly didn't get that, as Max Verstappen's record breaking win followed the narrative of the season thus far, but behind him were some other stand out performances that deserve a mention on this week's list.
George Russell – P6
Russell made hard work for himself with a messy qualifying session on Saturday. It wasn't all his fault, as the team has a huge responsibility to get their drivers clear track when it counts, but he definitely got the short end of the stick in the dying moments of Q1.
Fuelled by frustration – which was no doubt compounded by the fact that his team mate Lewis Hamilton qualified on pole – Russell got to work early, doing a masterful job of picking up eight places within the first 10 laps.
READ MORE: STRATEGY UNPACKED – Did the new tyre allocation trial cause Russell's Q1 exit in Hungary?
Employing the same tyre strategy as Sergio Perez, he ran long on the hards and positioned himself nicely to attack the Ferraris after the second stop.
He easily disposed of Carlos Sainz and then chased down Charles Leclerc for sixth, coming within tenths of a second of passing him on track, but inheriting the position after Leclerc received his penalty. It was great damage limitation to finish only two spots behind pole-sitter Hamilton.
Lando Norris – P2
It should be no surprise that Norris made this week's list after securing his second podium in as many races.
Performing under pressure in Q3 garnered him a second row starting spot, but it was his fast-starting team mate Oscar Piastri who slotted right in front of him out of Turn 1.
READ MORE: 'We've proved some people wrong' – Defiant Norris happy with back-to-back podiums for McLaren
Not letting that throw him off, Norris played the first round of stops perfectly and leapfrogged Piastri to once again be the closest challenger to the Red Bull of Verstappen. From there it was all about keeping first Hamilton, and later Sergio Perez, behind to match his best ever Formula 1 result.
Nothing thrown at Norris has fazed him since McLaren's return to form, and with the consistent pace he has shown since Austria, he could be the first real challenger to Verstappen as the season goes on.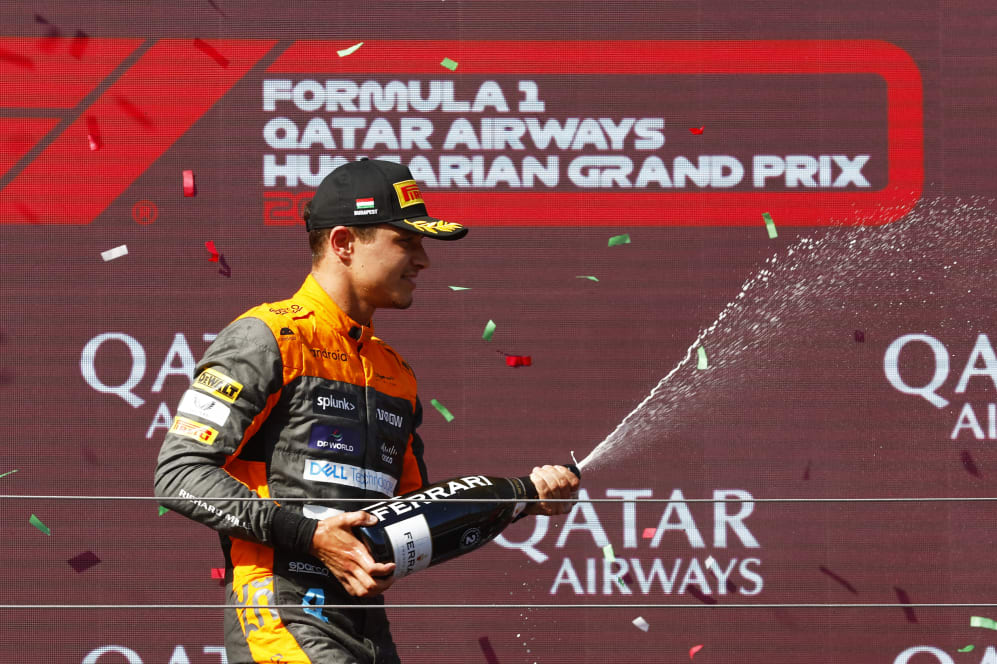 Alex Albon – P11
Starting P16 in a Williams, at a track that doesn't suit the car and is notoriously hard to pass on, probably made the pre-race strategy meeting with Albon and his engineers pretty bleak.
Likely looking at the start as his best chance to make up some ground, Albon had a rough first lap, and even though three cars in front of him had issues in the first corner, he finished Lap 1 in only P15.
READ MORE: 5 Winners and 5 Losers from the Hungarian Grand Prix – Who did the business in Budapest?
Stuck in the DRS train, a call from the pits got him in first and Albon used the clearer air to execute a text book undercut. Pumping out quali laps while also realizing he had to stretch the hard tyres a little further, he cycled up to 11th by the end of the first round of stops, and points were then on the table.
While he was unable to progress any further and left Hungary empty handed, the way he recovered from a poor Saturday – and a tough first lap – to even be in the conversation of the top 10 is worthy of note. Albon has been delivering at a high level of late and people love to see it.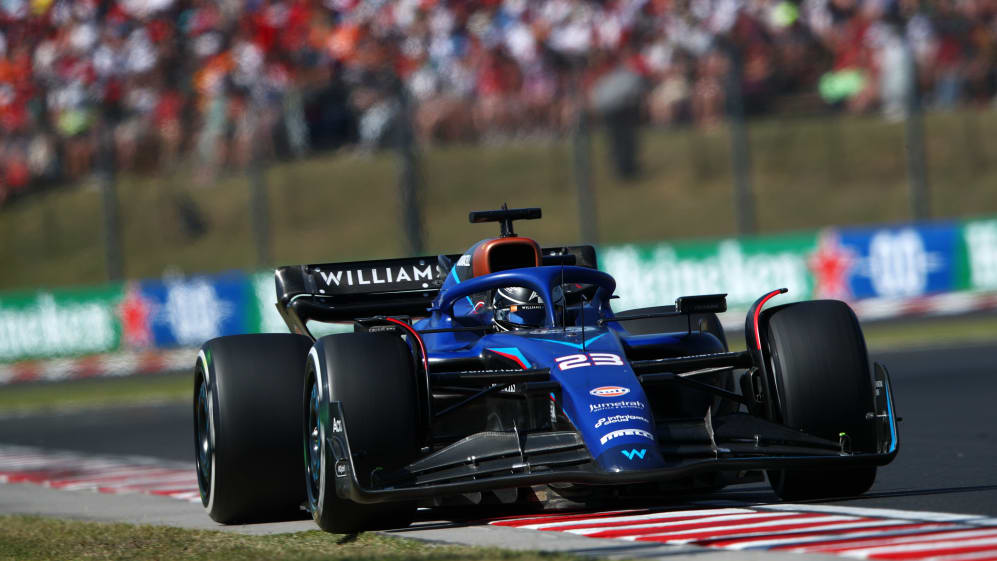 Lance Stroll – P10
With the midfield as competitive as it is, the battle for the last point is often a tougher contest than the fight for the podium. Stroll walked away with that point in Hungary, finishing right behind his team mate Fernando Alonso.
Yes, the Astons finished in lock step, but they started six positions apart. Stroll couldn't match the Saturday pace of Alonso – which has taken a hit as the Aston continues to be out-developed – but made good with a strong opening stint and mistake-free race to help Aston Martin bring home a double points finish.
READ MORE: Alonso and Stroll call on Aston Martin to 'understand' recent struggles and 'fight back' over second half of season
That's the kind of Sunday Stroll needs to continue to produce if Aston Martin have any hope of keeping Ferrari at bay in the constructors' battle – and he made it happen in Hungary.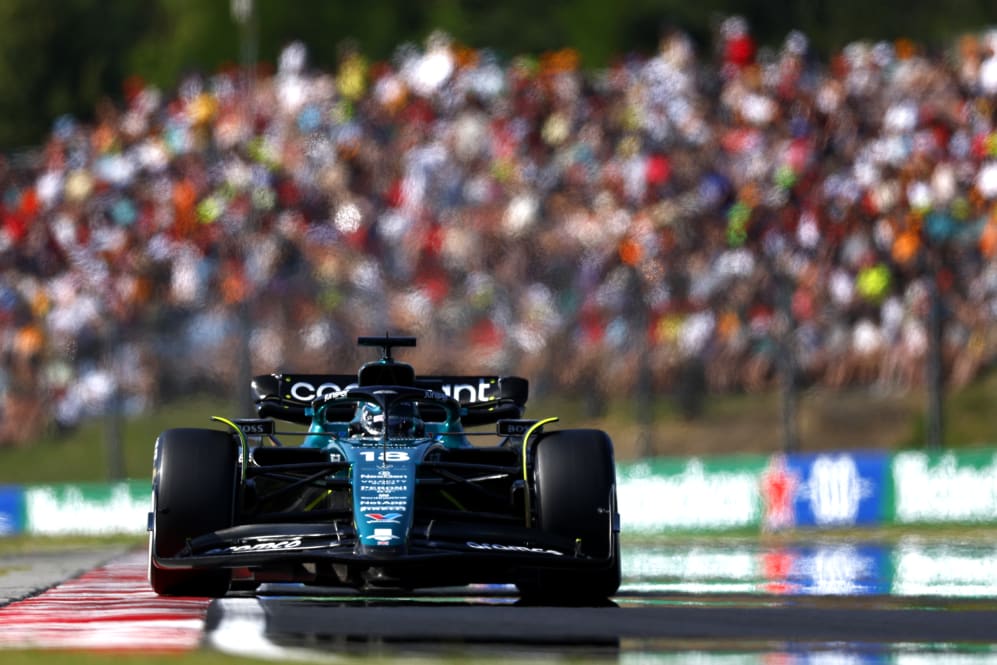 Daniel Ricciardo – P13
If we're talking hero status, it's pretty much impossible to not have Danny Ric right up there at the top of your mind.
His McLaren stint and subsequent struggles have been well documented. The decision to step back from the sport, rather than fight to stay on the grid, would've been an incredibly difficult one for any driver to make. But being back at Red Bull seemed to reignite his fire for F1, and when the call came to step in for Nyck de Vries, he was more than willing to answer.
Jumping in the AlphaTauri is an incredibly difficult task given the current car's lack of competitiveness, and it's not like he could fly under the radar while getting back up to speed – the entire world was watching, and the entire world had expectations.
READ MORE: Ricciardo 'felt good' on first race back after finishing 13th in 'strong showing' at Hungarian GP
Ricciardo dealt with the pressure and difficulty of the situation sublimely. Out-qualifying team mate Yuki Tsunoda was a good start – and in the process he secured the team's best grid slot since Monaco – but all hope looked lost in Turn 1 when he was hit and dropped back to the tail of the field.
But Ricciardo put his head down and focused on the recovery, seemingly determined for his return to the grid to be a memorable one. And that it was. Clawing his way back up to P13 – and finishing ahead of Tsunoda – definitely checked a few boxes and gave the bigwigs at Red Bull the right to pat themselves on the back for their call to put him back on the grid.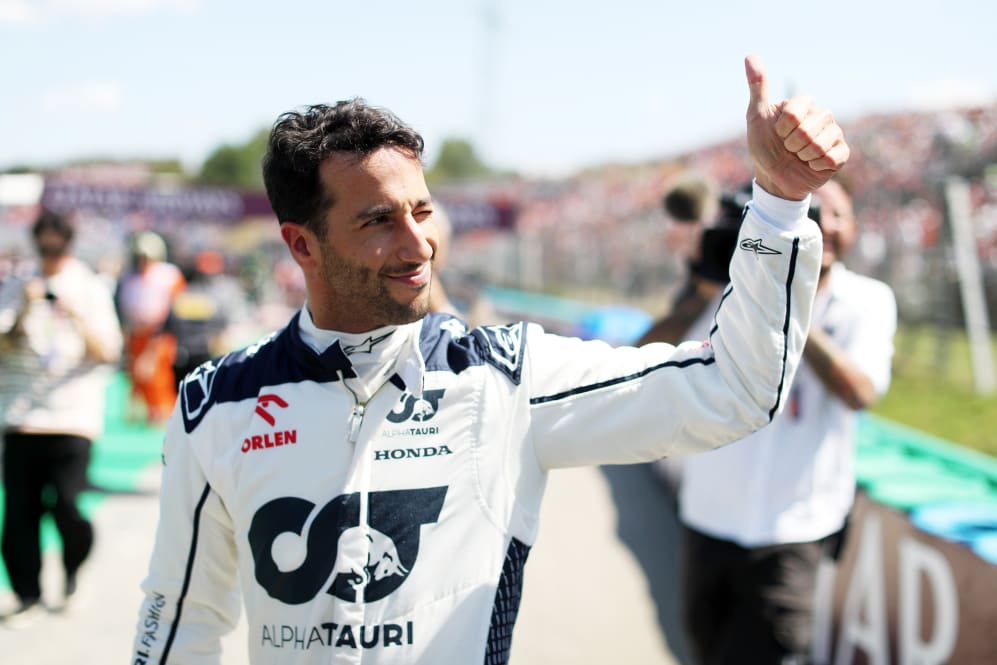 To read on, sign up to F1 Unlocked for free
You'll unlock this article and get access to:
Live leaderboard data
Epic experiences and rewards
Money-can't-buy competitions