Feature F1 Unlocked
HINCH'S HEROES: Who does Hinch reckon was super in Suzuka?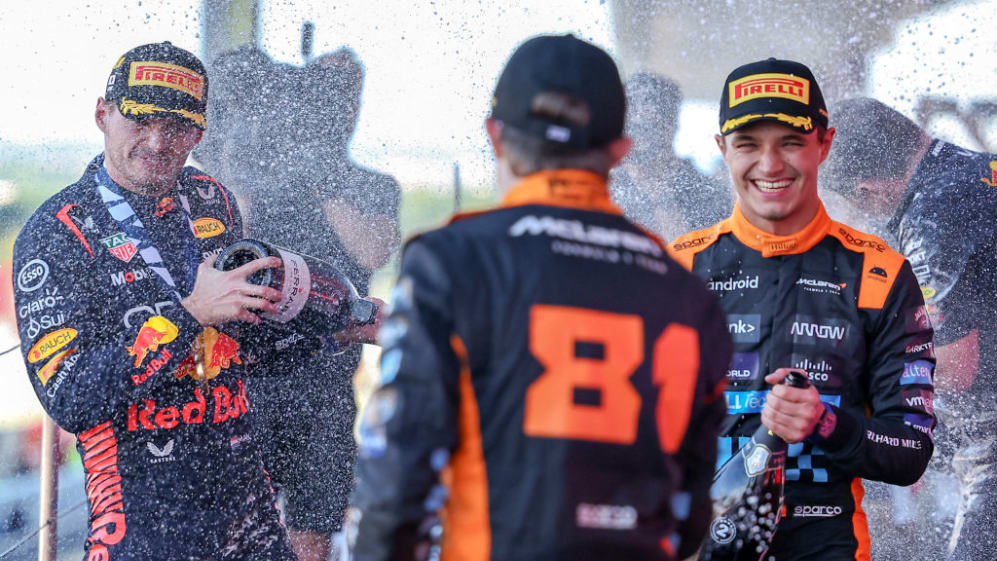 This season, IndyCar star James Hinchcliffe is taking stock after every Grand Prix and presenting his 'heroes' from the weekend, exclusively for F1.com. Here are his picks from the Japanese Grand Prix at Suzuka…
Max Verstappen – Winner
Despite the thorough crushing of the field that Verstappen has been administering this season, it's been a few races since he made the list. It certainly feels like he came to Japan with a mission after his – by Red Bull standards – torrid weekend in Singapore.
F1 NATION: A dominant Verstappen victory as Red Bull seal a sixth constructors' crown – it's our Japanese GP review
Well, mission accomplished. He led every practice, all three segments of qualifying, won the race and took fastest lap for good measure. It was arguably his most dominate weekend in a season jam-packed with dominate weekends.
It was also a mental victory for the champion-elect, proving that Singapore was an outlier and nothing to do with technical directives.
It was the qualifying effort that was the most impressive, though. At a circuit hailed as a 'driver's track', he buried his team mate by three quarters of a second, and his closest challenger by over half a second in what was the largest pole margin at Suzuka since 2004.
He pushed himself and the car a little more in every segment, finding almost exactly one second from Q1 to Q3. The trust and commitment required from behind the wheel to pull that off is otherworldly. It was truly sublime and fun to watch.
Oscar Piastri – P3
Piastri secured his first Formula 1 podium at Suzuka, becoming the first rookie to stand on the rostrum since 2017.
McLaren's second-half-of-the-season resurgence has been incredible, but Piastri's performances have been equally stunning of late, when you consider he is keeping Lando Norris – one of the most lauded drivers on the current grid – very honest over the last few Grands Prix.
WATCH: Piastri revels in 'very, very special day' after claiming maiden F1 podium in Japan
What made this weekend even more of a result was the fact that he had never raced at Suzuka before. It's a tough, technical race track where the commitment required is second to none and experience helps.
His progression through practice was impressive, starting off about three tenths off Norris in FP1, working that down to hundredths by FP3 before eventually taking P2 over Norris in qualifying by the smallest of margins. In the race he held his own, ultimately having to swap places with Norris mid-race when unable to match the pace on the hard tyres, but a career best start and finish was a great way to leave your first race at Suzuka.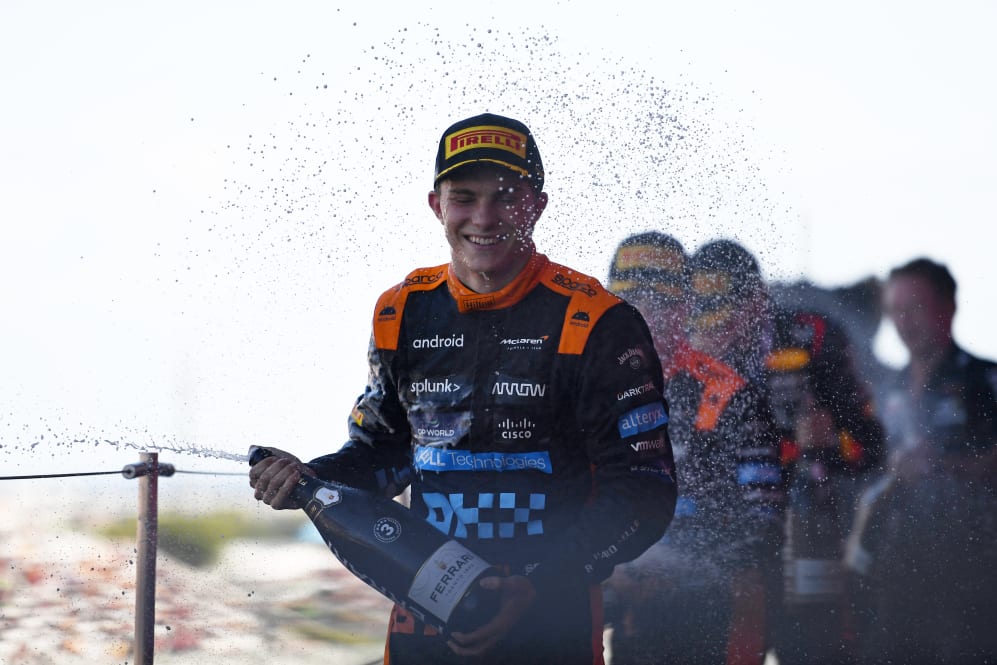 George Russell – P7
Seventh place and finishing behind your team mate might not seem like a particularly memorable race from Russell, but a few elements of his day were impressive. He had some great wheel-to-wheel battles and always raced incredibly hard, but incredibly fair.
Even in the later stages of stints – and as the only one stopper in the field, his stints went later than everyone else's – when at an obvious grip deficit, he had great car placement and a lot of fight in him, even when the situation looked dire.
READ MORE: Hamilton and Russell reflect on their wheel-to-wheel battles during the Japanese GP
I can't say that others raced him quite as fairly. When it was clear the one stop strategy wasn't the move, we didn't hear some of the more animated radio messages we've sometimes been treated to by Russell.
Keeping his cool, racing hard and clean, but never letting himself get caught up in a failing strategy were all things that made this a good damage control day for Russell.
Esteban Ocon – P9
Alpine didn't have a particularly sporty weekend, and Ocon qualifying 14th probably didn't make their simulation software predict a particularly pleasant Sunday afternoon.
It was made worse when, off the start, some mayhem in a three-wide situation led to damage and the need for a new front wing. He came in and did that under the Safety Car, bolting on a set of hards while he had the chance.
READ MORE: 5 Winners and 5 Losers from the Japanese GP – Who impressed around Suzuka's famous corners?
While Russell is the only driver credited with a one stopper, Ocon stopped only once more after the first lap repairs, effectively putting him on the same strategy. The surface and the speeds at this track make it brutal on tyres, with some even throwing out the potential of a three stopper pre-race, so making just two sets of hards last the distance would've taken some serious discipline from Ocon.
Driving around to a lap delta trying to conserve tyres – especially at a place as fun to run flat out as Suzuka – is torture for a driver, but his best finish since Spa was the reward for suffering through the one stop play.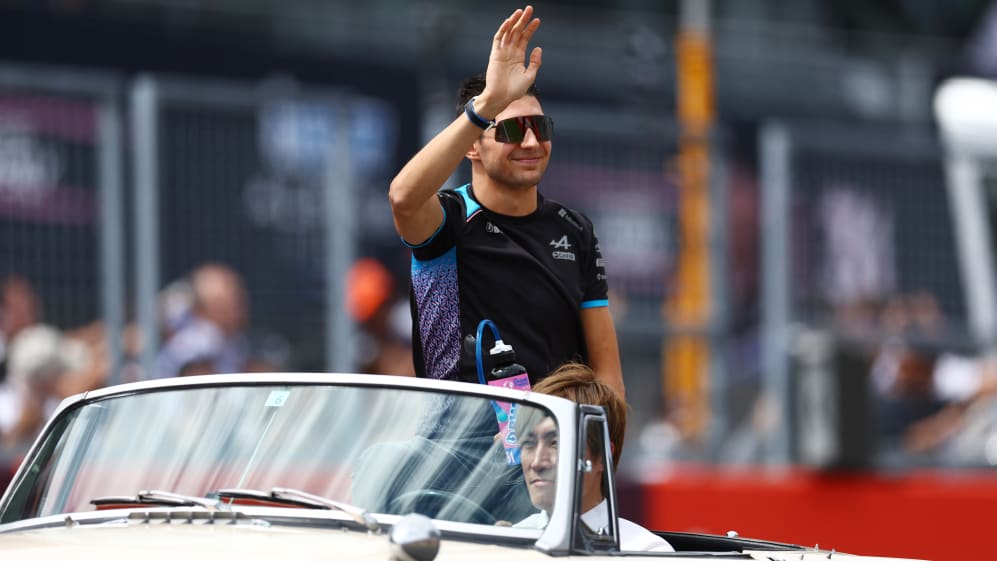 Lando Norris – P2
I usually try hard to not include the entire podium on the list, but it would be remiss not to mention how good a job Norris is doing lately.
As the McLaren MCL60 has improved, the team's star driver has risen to the occasion, absorbing the pressure and converting it into podiums in what's consistently looking like the second fastest car on the grid.
READ MORE: Norris hails 'outstanding' progress as McLaren claim their first double podium of the season
As the car improved, so too has the form of team mate Piastri, but even as hype and attention around the rookie has grown, Norris has consistently reminded the world he is still top dog sporting papaya.
Piastri beat him in qualifying and recorded the best finish of his young career, but Norris' race pace was undeniable. Finishing almost as far ahead of Piastri (17 seconds) as Verstappen did of him (19 seconds) was a message received loud and clear. One slip up from Verstappen and Red Bull, and Norris will find himself a Formula 1 winner.
To read on, sign up to F1 Unlocked for free
You'll unlock this article and get access to:
Live leaderboard data
Epic experiences and rewards
Money-can't-buy competitions